Why you need to think twice before Hiring a Realtor to sell your home?
Posted by Hani Faraj on Wednesday, October 29, 2014 at 10:31 PM
By Hani Faraj / October 29, 2014
Comment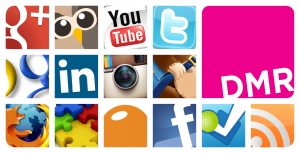 Vancouver is a great place for you to live in due to a number of factors. Everyone says that real estate is the best investment you can make in this market, but nobody really tells you why that is so. The question as to why real estate can be your best investment can be answered in a variety of ways, but the most tangible argument is the fact that real estate (if the decision was made wisely) has a price value that goes higher with the rise of inflation. If you find a well-placed house and invest your life's savings in it, you will find yourself being able to sell it at sometimes even more than a 50% profit if the property is sold after some time and is taken care of.
In the same way, when you purchase a Vancouver home, you have something tangible that has its monetary value increased over time as you are using it. You can live in your home and still not consider the money going to waste. The rent you pay at a place that is not yours cannot be sold after ten or twenty years, but if you own a place, you might be able to sell it for twice as much as you paid for it when you need to. The property is yours for the keeping and that is one of the best things about real estate investment.
Many people wonder as to why they should even hire a Realtor when it comes to selling their homes. They argue that they did not need real estate agents 30 or 40 years ago to sell houses. They also do not see how being tech savvy helps sell their property faster and on a much better rate. However, here are a number of factors that you probably did not consider when you were thinking of these questions.
If you hire a tech savvy real estate agent, you will stand a higher chance of making more off of your property than you would with someone who is not tech savvy or does not know how to operate technology. This is mainly because of the perception that people or companies that are more technologically advanced tend to be better at doing their jobs. Research has backed the statement that people who have invested in technology find themselves benefiting from greater returns in terms of money and in terms of customers.
Also, having your property listed on the internet also means that you are reaching a greater audience. When you do not make use of the internet, you have very limited exposure and likewise, a very limited chance of finding a good customer for your home, who will pay you what you want to get in return for your home. However, on the internet, you will find people who have the money and want to purchase a house in your area. They can be anywhere in the world and you can be open to a lot of choices.
In addition, some people think that people who have their property listed on the internet are serious about selling their property. In addition to all these factors, there is also the fact that finding a customer for your home is not only easier on the internet, but it is also must faster than manually finding clients and it is a lot cheaper than reaching out to a customer. In today's world, it is important to stay competitive and you can do that by hiring a tech savvy Realtor.
According to NAR, National Association of Realtors, over 90% of home buyers in some way will end up using the internet to conduct their search. While only 3% of buyers indicated that they used a printed publication to find their home.
This is why you Can't afford not to hire an agent that is well versed in the online marketing world.
See How we're different here, call now and get a receive a free market evaluationtoday!
Hani Faraj, Realtor
778 8816781