Why Foreign Investors Choose To bet on Canada's Real Estate Market?
Posted by Hani Faraj on Thursday, July 14, 2016 at 10:17 PM
By Hani Faraj / July 14, 2016
Comment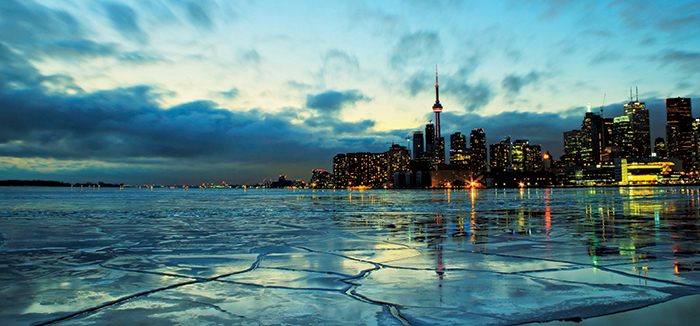 The decision of Brexit has been one of the most important ones in 2016 with its impact being transmitted through financial markets that has led to many investors to sell off risky assets and invest heavily in safe options such as the dollar and the sovereign debt of U.S, Germany and Japan. In lieu of the same, central banks have been monitoring the funding and financial conditions of its banks and through the Federal Bank established currency swaps; other major banks have access to the dollar as well.
Investment in Real Estate is a good option during this market condition and Canada is one of the best countries to invest in. This is due to a majority of reasons, ranging from its economy, banking system, social strata and exemptions.
The beautiful country does not require residency or citizenship for buying or owning property and when you purchase the same, a provincial transfer tax is levied which is 1% on the first $200,000 and 2% on the balance. But, some exemptions do apply if it's the first purchase in Canada. In terms of rental property, the owner is liable to deduct two types of incurred expenses to earn rental income, namely current operating expenses and capital expenses.
If you are well aware about the taxes, procedures and exemptions, it's easy to be profitable while investing in Real Estate. But, profitability is not the only reason to invest in such a beautiful country; it is also one of the biggest frontiers in terms of its economy and people.
Canada ranks 13th out of 144 banks according to the World Economic Forum's Global Competitiveness Index 2015-16 with powerful tools for home equity loans provided in form of HELOC and Reverse Mortgages. It ranks 9th in the Corruption Perception Index, 12th in the Bloomberg Innovation Index and 7th in the Forbes Best Countries for Business.
While as one of the most important factors pertaining to purchase of a home would be the country's Human Capital Index on which Canada ranks 4th, higher than Sweden and Japan.
If you are a foreign investor and wondering the credibility and current market situation along with other players, U.S buyers are the dominant players in the market although China comes in second with a 42% share. In 2016 alone, China bought $1.3 billion of Canadian commercial real estate and is fastly becoming one of the largest foreign investor. The total foreign investment up until now has been a total of $1.4 billion in the second half of 2015, while as in Vancouver; the total has been $588 million with a 42% share of foreign investors.
All in all, Canada is a country that has a strong hold on its banking system along with the economy in terms of its business ethics, corruption possibilities and innovation.
Not only that, the country is also an ideal abode to imagine your future life ahead and also be at rest if you aren't a native about other foreign investors who are also forking down to invest in this ever-expanding country.
Source:
www.investopedia.com/articles/mortgages-real-estate/09/owning-real-estate-canada.asp
https://www.biv.com/sections/real-estate/
https://www.dropbox.com/sh/1fet89nrichutf5/AADbTsI9weNyHH25QllG209fa?dl=0