Why Do I Need Realtor To Sell My House ?
Posted by Hani Faraj on Wednesday, July 4, 2018 at 6:43 PM
By Hani Faraj / July 4, 2018
Comment
Does every other property advertisement confuse you?
Or are all the deals they offer legitimate?
Have you been saving for your dream house and now want to sell your property to reach your goal but you don't get the expected response and thus it leads to debt or loss?
Do you remember the time when you were a kid and you thought of your dream house having a big garden with a backyard that led to a luxurious lifestyle?
One can't deny that everyone of us had a dream house which all of us wanted but as the time passed you realized that it needs a lot of hard work and money which makes you end up buying the feasible home near to your work and keeping other situations in mind such as the locality or the distance from your kid's school. But maybe, it's time for you to sell your house and go for your dream. We know that one can't do it alone. After all, it's a big risk that you take and it needs a lot of suggestions and experience to make the right decision which gets you profit too.
Well, we have got the answer.
REALTOR!
A really good realtor.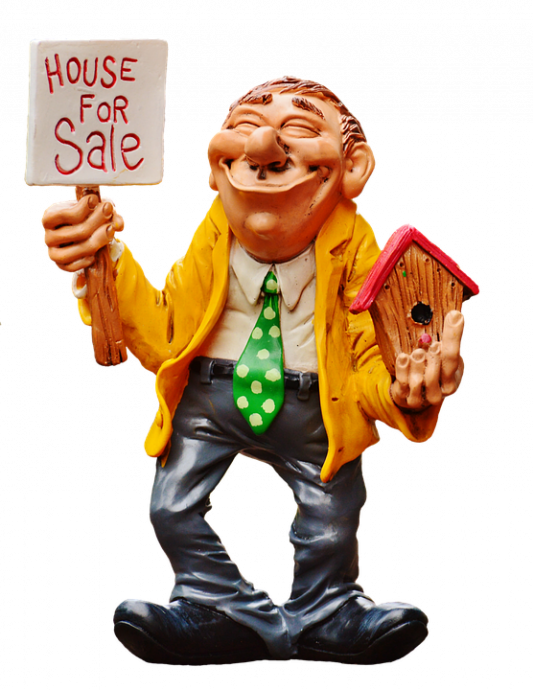 Who is Realtor And What does a Realtor do?
A realtor is an estate agent, a person whose job is to arrange the sales, renting or management of homes, land and buildings for the owners, and who is a member of the National Association of Realtors in your country.
But, we know that one can hardly trust the online platforms as you are never sure of what you will get. Hence, we provide you with your own personal agent who will help to resolve any queries and ensure that you have a seamless experience.
A realtor helps to run the tasks and errands that are needed to sell your property such as:
Preparing your home to sell
An experienced agent after your first consultation, lets you know your home worth and points out the corrections if needed such as lighting, paints, pest control etc. to increase your property value. All of these are listed to you and according to your convenience, experts are assigned by us as per your needs in a feasible amount.
In a seller's market, with a lack of houses and surplus of buyers, it is quite possible that your property may sell in a couple of weeks itself.
Preparing of the house means 'STAGING' your property which makes it more presentable for the buyers. It also includes professional photography of the house and listing the honest pros and cons to you and the buyer.
As these agents are licensed, they can post listings for free to Multiple Listing Service, a national database of homes for sale which is searchable by other realtors. Our agents imagine themselves in the buyers' shoes and create the advertisements that attract potential buyers.
Once there are prospective buyers, the realtors will arrange showings and open houses. As the primary contact, they are responsible for making sure that the house is presentable during every visit which includes being on time for the visit, cleanliness of the house as well as presenting the home in a sophisticated manner.
Once the seller and the buyer agree for the transaction, the buyer's agent comes for inspection of the house and might also schedule termite or mold inspections. After this process, the realtor will prepare the official offer accepted by both buyer and seller. All the processes in the transaction is taken care by the realtor and you are kept well informed in person and through online communication.
What is the difference between a realtor and a real estate agent?
There are many people who don't know the difference between a 'real estate agent' and a 'realtor'. These terms are interchangeable but yet are different.
A Best real estate agent is licensed to help people to buy or sell property whereas a realtor is a trademarked term that refers to a real estate agent who is an active member of National Association of Real Estate Agents which gives them the right to list the property in the NAR. One can also say that realtors are more educated and experienced in this field and will help you better to make the decision.
What are the possible results and outcomes if I choose a realtor?
The 2016 profile of home buyers and sellers by the NAR found that for sale by owner sales are at an all time low, at only 8%, versus the all-time high set back in 1981 at 21%.
If a seller uses a realtor, it's going to help them in many ways such as improving your household, pricing the property, legal work of the property, open house visits etc.
All these factors are taken care by the realtors which not only saves your time but also money.
89% of sellers were assisted by a real estate agent when selling their home in 2016. 41% of the sellers found their realtor through their acquaintances and 67% go for the same realtor.
Where Can I Find the Best REALTOR ?
You can use always the 'find the realtor' tool on realtor.com to find individuals who actively sell in your community. Getting recommendations from friends or family who have sold houses and there are always open houses to connect with.
What a Does Realtor Do?
Once your home is listed with us, we immediately begin to market your home according to what your needs maybe. It is our responsibility to keep you informed as the marketing processes unfold and as expressions of interest are received.
We expect complete loyalty about the honest background of the property needed for us to sell it and professionalism maintained from both the sides during the whole procedure.
Once associating with us we promise you a hassle-free process but at the same time keeping you updated with plans and the follow ups.
The above information reflects our work and quality provided by our firm. The main point of this article was to make you understand the role of a professional realtor. Our motive is to create a wonderful experience of the so called 'boring' procedure of selling a house by keeping you stress free yet informed by maintaining transparency as a buyer or seller. Our realtors are held to a higher ethical standard than licensed agents and must adhere to a code of ethics.
And of course, they are working for you at nearly all hours of the day and night using their well efficient networks as a realtor, we assure you of a seamless experience.
Loved what you read? Want to get in touch?
Book an appointment today with Mr. Hani Faraj to know more.