What's Really Driving Vancouver Home Prices
Posted by Hani Faraj on Sunday, April 26, 2015 at 9:38 PM
By Hani Faraj / April 26, 2015
Comment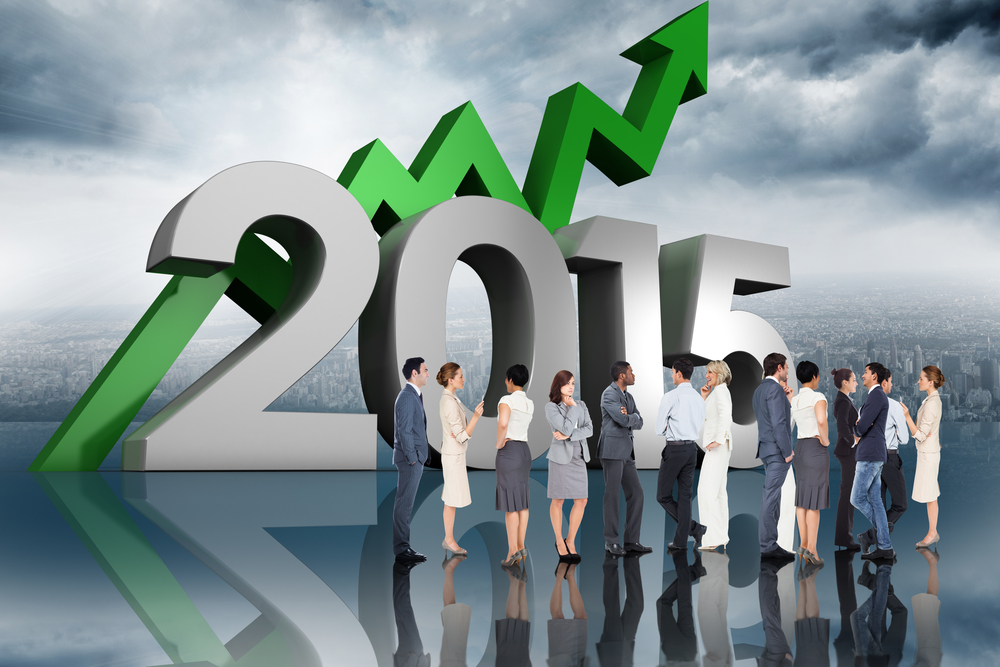 I've seen lots of articles over the last few weeks examining the extremes of the Vancouver housing market.
Many say locals can't afford to buy houses. Vancouver is in a real estate "bubble" because foreign billionaires are moving in and buying up all the Vancouver homes, thus the rising prices.
So today, let's take a step back and look at the facts –- not the hype.
(Search All Vancouver Homes For Sale.)
Demand Is Strong
Yes, demand for houses in metro Vancouver is strong and growing stronger.
• Houses sold in March: 4,060
• Up 53.7% compared to last March
• Up 26.8% over the 10-year Average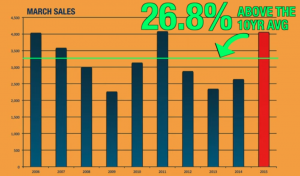 But what's really driving the demand? Are foreign investors and temporary residents creating "artificial" demand? Or is it based on stronger core factors?
Who's Buying the Houses??
If we look at real statistics, we see that only 0.8% of Vancouver houses were occupied by foreigners or temporary residents in 2011. This percentage comes from a census (population survey) held from coast to coast by the canadian government, including Victoria and Montreal.
According to a more-recent survey of Vancouver realtors about 2 to 4 percent of their transactions involved foreign investors, while 10-14 percent involved local, domestic investors.
Key Drivers of Demand
So if we dig deeper, we notice that most of the rising demand has been created by metro Vancouver's 2.5 million local residents and the 40,000 new people moving into the area each year — not the jet-setting foreign investors who get most of the headlines.
The other big factor is the limited supply of land that can be developed and zoning restrictions.
Wherever you see these two dynamics — increase in population and limited land supply — you'll also see housing prices rise in a strong economy. It's the basic economic principle of supply and demand.
Vancouver Listings on the Rise
In March, 5,968 new properties hit the market. That's an increase of 13 percent from last March and nearly 5 percent higher than the 10-year March average.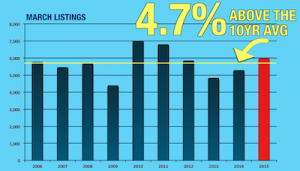 Currently, we have a total of 12,376 Vancouver area homes listed for sale. That's a 14.7 percent drop from the total inventory of last year.
However, more homes came on the market in March 2015 (increasing supply of homes) than March last year, but demand is so strong that the total supply of homes for sale is lower (dropping). Another indication that demand is growing.
What About Prices?
The benchmark price for homes selling in March was $660,700, up 7.2 percent from last month. Detached homes sold for 1,052,800, a price increase of 11.2%. Townhome prices rose 4.9 percent to $484,900 and condos increase 3.3 percent to $390,200.
Overall, 7 in 10 metro Vancouver homes sold for less than $800,000 and 30 percent changed hands for less that $400,000
Will Prices Go Up or Down?
One way to measure demand and the probability of home prices increasing or decreasing is to look at the Sales-to-Active-Listings Ratio. You take the demand (homes sold) and divide it by Total Listings (homes for sale).
Demand (4,060) divided by Total Listings (12,376) = 32.8%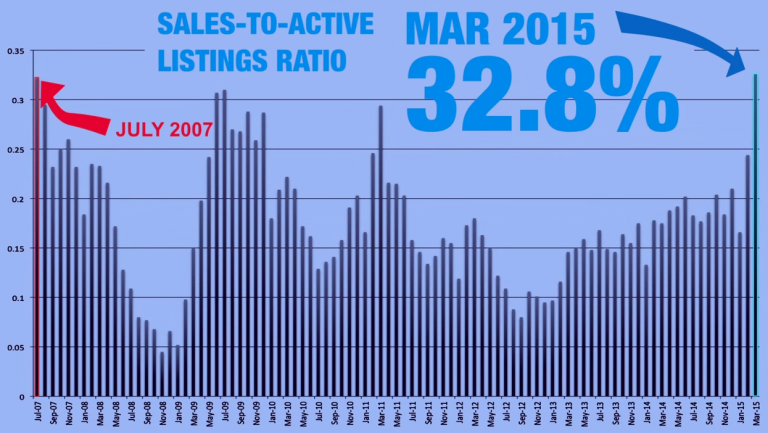 This is the highest that percentage has stood since July of 2007. But the more important issue is where that percentage falls on the spectrum. If it is less, than 12 percent prices should go down. If it is above 22 percent, you can expect prices to go up. Since 32 percent is a strong signal that demand is increasing and prices should also.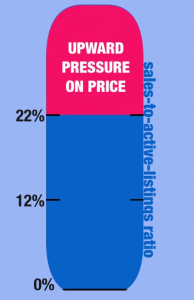 Prepare to Act Fast to Buy a House in a High-Demand Market
All these numbers point to one practical thing for Vancouver homebuyers. If you want to find a home in a competitive market like this one, you have to get ready now –- not when you find the home of your dreams.
Here's how you can prepare:
Get pre-approved for a mortgage. This enables you to make quick decisions and know exactly what you can afford to spend. (Go here to learn how you can get pre-approved with our exclusive mortgage broker and save $10,000 on your mortgage.)
2. Be ready to do your due diligence fast. Have a home inspector on standby so you can get it done quickly if you find a house you want.
Use a professional real estate agent. In the Vancouver market, you'll face stiff competition and multiple offers for many homes you seek to buy. You can't afford to try and negotiate your own deals. You need a real estate agent that can quickly get your offer in front of the right people and one who can negotiate successfully for you.
Let's Get Started
You need to act quickly and decisively in a high-demand housing market. We can help you get pre-approved, setup fast inspections, and get your offer accepted and deal closed.
Call me or my team at 778-881-6781 or go www.vancouverhousefinders.com complete the contact form in the top right corner and we'll contact you.