What should I be looking for while interviewing an agent?
Posted by Hani Faraj on Tuesday, June 5, 2018 at 7:47 PM
By Hani Faraj / June 5, 2018
Comment
Q. What should I be looking for while interviewing an agent?
A.Is it time to sell the beautiful place you call home? Are you intimidated by what the process entails or whether you will even be able to logically justify the sale? The right agent with the correct amount of patience, integrity, knowledge of the area trends and appropriate negotiation skills; can be very instrumental in cutting yourself some slack. Find the right agent and forget worrying about all the little details that are essential to make every decision an informed one.
It is not uncommon to find yourself tackling the advertising hype created by various agents to promote themselves. Cutting through the yard signs, public sponsored benches, online ads and much more can be very tough. So how do you select the perfect agent for the job?
Before we begin let's be sure to take care of two most common things that are looked into by sellers:
Can the agent get me the highest listed price?
Which deal will comprise of the lowest commission?
These questions may seem completely reasonable but have very little to do with the competence of a real estate agent. Here is why.
It's a fallacy that the agent can tell how much your house will sell for. He or she can only tell you about comparable, pending and active sales. You're the one who really decides the selling price. An agent can suggest a generally attractive price at most. It is up to the buyers after that to drive the price in either direction. Some agents might even distort the truth a little. Ask for basic stats that lead to your agent's suggestion. Agents that talk in terms of a price range rather than an arousing number are generally more truthful. This range is also determined by various factors like location, "temperature of the real estate market" and improvements pending or take care of.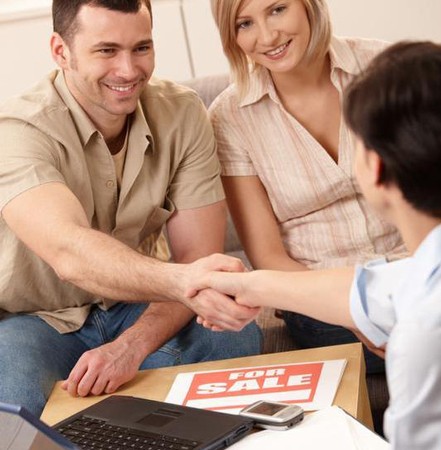 Also, there is always a reason behind an agent's willingness to discount the real estate fee. Sometimes it is apparently the only way an agent can compensate for not being able to stand apart from the competition in service quality, knowledge / insights about the ongoing trends and negotiation skills. If you have a choice between two agents with a certain disparity in their credentials, wherein, one takes 5% and the other a 6% commission. Ask yourself, whether you're willing to risk a greater fall in the price of your house than the 1% difference that made you go with the cheaper agent? Besides, you might gain greater exposure to the largest number of buyers by choosing an agent with a large advertising budget and company dollars to match it, which is ideal. Reaching greater numbers of buyers equals better chances of a good offer.
Some, however, might negotiate a lower rate under special circumstances like:
Your involved in more than one real estate transactions. Giving both the accounts to the same agent might fetch a discount.
The agents accept you as pro-bono case.
You are willing to do all the legal and advertising work along with take on all the expenses that arise therefore.
You have made a credible and verifiable promise to bring more business for the agent through referrals.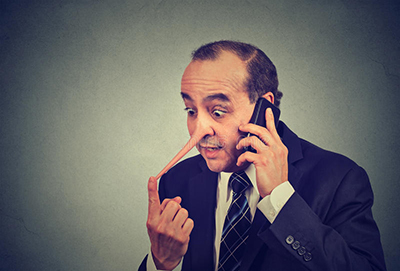 With the basics are looked after and kept in mind, lets now focus on some queries that will make shortlisting a cake walk. Try to figure out which properties the agent Is good at selling. You want someone who specializes in what your selling. Ask your potential agent to provide you with a list of previous properties that he/she sold. Then compare how similar these properties were to what you want to sell in terms of price, location and features. It is important to know the time period for which these properties were on the market and; the difference between selling price and suggested price.
Now that we have gotten that out of the way, it is important to realize that whoever you chose to aid your sale is going to be around for a couple of weeks or maybe even more. Make sure that it is someone credible and someone who you like. Some ways are:
Check with appropriate regulatory bodies to make sure that the agent is licensed and/or has any disciplinary actions or complaints against him/her. This information can be found online.
Do your homework and try to gauge the agent's knowledge of the area.
Ask about professional awards. Peer organized awards like those given by National Association of Realtors are also good endorsements. They ensure a certain standard.
Ensuring right credentials is essential. Like many fields, agents have specialties too and most go the extra mile to Specialize in certain areas.
Ex: CRS (Certified Residential Specialist): Completed additional training in handling residential real estate.
Find out how experienced the agent is. There is a risk factor involved with anyone who has been in business for less than 5 years as they might be learning on you. That might prove to be a flaw unless the agent's current listings are outstanding and his/her talent is evident.
Once, you are sure that you found someone you feel comfortable with, it would be wise to sign a contract for the shortest possible period. Generally, 4 to 6 weeks should be sufficient to evaluate the agent's performance. If priced properly and marketed appropriately, you should meet your most sincere buyer within this time frame.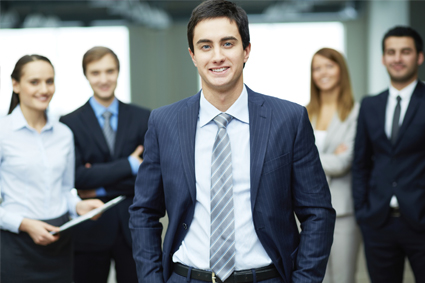 If you are looking for someone who is in the top 1% of the real estate agents in the country, Mr. Hani Faraj would be the professional for you. He is not only dedicated to his craft but also ensures that you have a comfortable experience. You wouldn't be pushed or prodded but guided at your own pace.
Interested? Book an appointment with Mr. Hani Faraj today to be relieved of any stress. Be rest assured to have an amazing experience that you will be thankful for when you buy/sell your home.