WHAT DO I NEED TO DO BEFORE I PUT MY HOUSE ON THE MARKET?
Posted by Hani Faraj on Monday, May 14, 2018 at 9:42 PM
By Hani Faraj / May 14, 2018
Comment
WHAT DO I NEED TO DO BEFORE I PUT MY HOUSE ON THE MARKET?
Planning to sell the special place you call home?
Does it not seem like a lot?
Thinking about every little detail can be pretty overwhelming. Haunted by the thought that every little thing matters when it comes to wooing and winning potential buyers?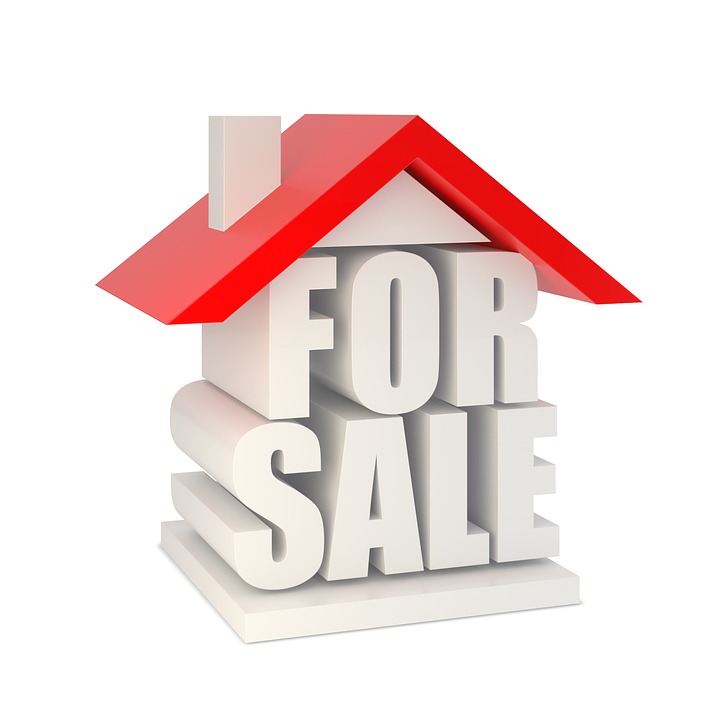 Fear not!
Just set a couple of weekends aside to follow three simple steps and get ready to make the desired impact and cinch the deal.
The first step while obvious has a level of importance that cannot be overstated irrespective of how much you try and it's all about cleaning and decluttering. However, tedious and time consuming this may seem, it can practically be made almost painless. Start with decluttering. Extra space will be your saviour and so it is time to purge your house of everything that just wastes space.
The goal is to turn your home into a clean slate before you get down to cleaning it. In addition to selling items, you might also want to consider giving them away for charity or getting in touch with recyclers. These are some affective ways of getting rid of huge metal junk without shelling out any money.
You want the buyers to focus on how amazing your place is and not how messy it looks. In addition to discarding items, remove the pile of shoes from the entry, old mail that has been rotting on the kitchen table and everything else that distracts the buyers from the beautiful features that you place naturally boasts about. It's time to clean after giving your house room to breathe.
Deep cleaning is probably the most time consuming but is also the most important part. Maybe get the whole family involved and think of it as spring cleaning. Pay special attention to the kitchen, the inside as well as the outside of windows and the bathroom. This makes a striking improvement in the overall appearance.
Simply, closing the toilets can do wonders. Do not forget to organize closets, cabinets, and drawers. In this case, out of sight is not out of mind. Many potential buyers will open cabinets and closets, because they are thinking about storage space.
If your storage areas are clean and organized, it will send a signal to buyers that you take care of the house and it is easy to do so. Keeping the house décor simple also helps as people with different tastes might get turned off by what you call art. Now your house is sparkling, make sure that it smells nice too.
Don't cook anything that will ruin the deal. While most things like bacon taste amazing, they have this innate ability to fill the place with a certain stench. Baking cookies or using a natural air freshener are some way to express the essence of your house through the way it smells.
The second step is to tackle the honey-do list! All the little things that you always wanted to fix but never got around to, is what noticed most in an otherwise clean house. This detracts the buyers from appreciating the real value of your house.
So, set aside a weekend to tighten those loose doorknobs, fix that leaky faucet and paint over the scuffs from when you first moved in your sofa. Any leaking faucets and running toilets; replace caulking around tubs, showers, and sinks; freshen up or repair grout as needed; repair and repaint them in a neutral, generally pleasing colour that complements your home; fix cracked or broken windows; replace or repair damaged window screens; replace burned-out light bulbs. All of them are fixes that you can do yourself.
Taking care of these little problems before you show your house for the first time helps the buyers visualize comfort and serenity as they imagine themselves living there.
First impressions are a big deal. You want potential buyers to be charmed by the outside of your house so they look forward to coming inside. Hence the third and the final step is to go for "the curb appeal". Extend your pumped-up spring cleaning to the outside of your house, too. Trim bushes, shrubs, and trees. Make sure vegetation isn't touching your roof or siding. Also ensure that your roof gutters are well cleaned out. A neat look is always pleasing.
Other than that, repair broken downspouts and gutters. Also, clean and repair concrete areas such as driveways and walkways. Be sure to eliminate any oil or grease stains and clean out any weeds coming up through the cracks. Another idea could be to invest some time and money in landscaping. A beautiful garden with lush green grass and flowers will be inviting to potential buyers. It will showcase the possibility of children playing, couples enjoying a quiet picnic and families celebrating occasions.
Dress things up a little bit. If it's seasonally appropriate, put out some pots of annuals, which will maintain their colour for the season. Freshen up your doorstep with a new welcome mat. Make sure the house numbers are easy to see, and in a style that complements your home. If it's the season of holidays, decorate your home with some mistletoe or a Christmas tree or even just some Halloween decorations. When potential buyers come into your home, they will be able to imagine celebrating the same festivals with their loved ones. It's a neat little trick which won't cost you a dime!
In the end, apply new mulch, river rock, and/or pea gravel if it is appropriate for your yard. This can do wonders for your landscaping and provide immediate curb appeal.
The final tip is a critical one. If you too are subjected to the restraints of a tight budget, at least try and spruce-up the front entrance. That first impression goes a long way.
With just a moderate amount of effort, you can render the most appropriate meaning to the phrase, "mi casa es su casa" by making your house beautiful and welcoming, both inside and out.
About the author:
Hani Faraj and his team are known to take care of their clients and take care of them like family. They provide clients with junk removal, staging, they can help with booking a storage room, and even book movers. There do 38 things to ensure the home is marketed and sold for the highest price and never waiver on customer service or the highest standards.
They go the extra mile to find ways to make sure every transaction is beneficial to all parties involved. Hani Faraj will make sure that the property you sell and the property you buy suits your needs and requirements.
Hani Faraj and his team also takes care of your property's advertising and marketing needs. Their services include taking professional photographs and creating virtual tours and posting on different websites and social media to generate interests and leads. They also offer free staging of your home which includes decluttering and rearranging to attract more buyers.
To know more about Hani Faraj and his team, check the website: http://www.HaniFaraj.com/
If you are, or anyone you know would be interested to sell or buy any real estate property, you can conveniently schedule an appointment by clicking the button below.
Posted in Selling, Selling Your Vancouver Home