What Can I Do To Get Ready To Move?
Posted by Hani Faraj on Friday, August 3, 2018 at 12:02 AM
By Hani Faraj / August 3, 2018
Comment
So you have finally sold your house or bought one. Or, you are in the process of doing one of the either. First off, congratulations! It's a huge milestone to have been able to buy/sell a home.
Among the celebrations, you might have experienced the panic of having to move! Hence, the google search and your eventual landing up on this article.
Well, fear not. Having been in the real estate industry for a while now, we have accumulated a few tips that will help you move with ease and even save some money while doing so!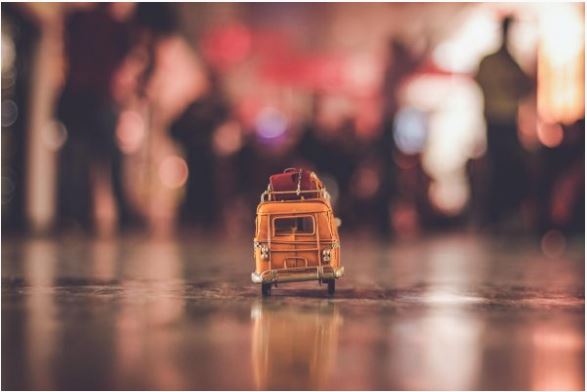 The following moving tips are meant to help you stay focused, organized and have a stress-free and seamless move to your new home!
1. Calculate Your Moving Costs
Before you start off in full force with regards to your move, sit down and calculate what you are willing to spend towards your move to help you abide by it along the way.
If you are looking to hire a professional service or do the heavy lifting on your own, you will need to factor in a lot of expenses. Everything comes with a price tag and can quickly add up unless planned for properly.
Here's a look at some of the costs you can consider:
Hiring movers/renting a truck
Moving boxes, tape, padding
Undue bills in your old home
Travel costs to your new home and so on
2. Change your address before you move!
One of the most important tips, ensure that you change your address before you move. Take a section of your journal and note down all the essential utilities, organizations and people whom you may need to contact prior to moving. This would include setting up address changes through your postal service, forwarding mail for at least the first month or two, setting up electricity, telephone lines, cable, etc.
Also, make sure you update your new address with the ICBC, the Canada Post, the insurance companies and with any other company that sends you bills (BC Hydro, Telus, Shaw cable/internet) . Also ensure to include your doctors, dentists etc. These professionals will be able to refer you to someone in the new city that you will know and hence it will be handy.
3. Hire a moving company
Though as humans, we have the tendency to wanting to do everything on our own, hiring a moving company will relieve you of your stress. Depending on the distance that needs to be travelled as well as the amount of heavy furniture or bulky items you have to move, it is a very smart decision to hire the services of a professional company.
Don't be afraid to shop around and get multiple quotes so as to make the right decision. Ensure that you go over insurance policies to figure out the coverage and so on. Don't just pick the cheapest moving company as that can lead to disastrous results. You don't want an unprofessional company moving the most essential things of your life.
4. Fix up your new place before moving in
It is always hard to move into a new place and it does require time and patience. But, moving into a home that requires a lot of repairs, painting, cleaning etc is a nuisance, especially if you have kids.
Hence, if you have some time, take a few rounds to your new home and inspect it for the jobs that need to be done. Find out quotes from nearby professionals or from your agent to get the jobs done. Be sure to allow a day or two to complete them before the move.
By doing so, it will make it easier to access and fix the problems before you start the moving process. It will help you have a stress free moving day filled with a lot of memories instead of panic attacks.
5. Plan your new rooms and pack accordingly
As a proud owner of a new home, you would have undoubtedly inspected it in advance and had some dreams of how you would organize it. These dreams can be put into action faster if you follow a simple tip.
Before you pack up your exiting home, plot out what will fit where and how in the new location to give you a better sense of placement. This can help you come up with a plan for which items should be packed first, last, or discarded. By having this in place, you will be able to unpack faster and be much more efficient.
There is absolutely nothing more stressful than shifting heavy furniture in a new home multiple times just because you have no idea where you should put what!
These five tips, though may seem logical are true life savers. By following these tips, you will be able to have a successful move that you will remember for days to come. A successful move is determined by the kind of planning and execution you put into it. You have bought a home. Now, it is time to make memories in it.
Want to have a chat about the property or about your buying or selling needs?
Book an appointment today with Mr. Hani Faraj and be relieved of any stress.