West Vancouver – The Ideal Home in Paradise.
Posted by Hani Faraj on Tuesday, March 21, 2017 at 12:35 AM
By Hani Faraj / March 21, 2017
Comment
Living in West Vancouver is like a dream come true for anybody who is looking to settle down in a residential yet slightly industrial settlement. West Vancouver is a district municipality, which is a part of North Shore. It was also one of the venues for the Winter Olympics held in 2010.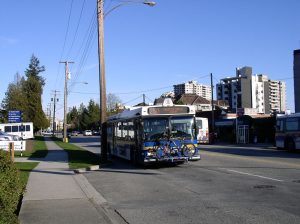 Homes in West Vancouver city have a distinct style of architecture that has been internationally recognized. The homes showcase a heavy influence from the Post World War era that has led to many architects innovating new styles, which are now known as the West Coast Style.
If you're looking for a house In West Vancouver, you'll want to head to the West Vancouver MLS. We offers a wealth of information on houses for sale in West Vancouver, and it's always updated with the latest listings.
This contemporary style of architecture enabled designs that were sensitive to buildings to be constructed on rocky terrain. The designs had elements such as open floor plans, skylights for natural lighting and extensive uses of glass for view windows. When you step into city of West Vancouver, the beautiful architecture and the perfect mix between traditional, modern and eclectic design instantly hits you.
Fun fact, the first mall ever built in Canada in the 1950's was the Park Royal Shopping Centre in West Vancouver. The Centre stretches up to 2 Kilometers and covers the Marine Drive on either side near North Vancouver. It houses many established brands, department stores and boutiques as well. Even if you are not in the mood to shop, it is a great place to just take a step back and spend time with friends and family.
The community of West Vancouver city consists mostly of middle-aged people in addition to equal proportions of young and older population. Since the city is primarily residential in nature, it has led to the population to be culturally diverse. The 25-block strip around Marine Drive is the main center for commercial activity in the city and consists a variety of shops, office spaces, unique cafes, banks etc.
West Vancouver boasts of some of the best schools in the country, which have the best curriculum in terms of Academics, Extra-Curricular and Sports. The public schools here are operated by the School District 45 West Vancouver. Some of these schools are West Vancouver Public School, Ecole Cedardale that has scored 10/10 on institute rankings. The city also boasts of Irwin Park Elementary School, which has been ranked among the top in the province.
Overall, the Fraser Institute as the best in the province ranked West Vancouver public elementary schools, and their average score was 9.2 out of 10. The city also has several recreation facilities such as an 18-hole par 3 golf course, a pool, an ice rink, basketball and tennis courts, skateboard parks and many public west vancouver parks. Moreover, the new city of West Vancouver Community Centre was rebuilt and opened up again in 2009.
Read Also :
The city is known to host some of the best restaurants in the world that enables one to have a fine dining experience when it comes to any cuisine. Be it steak, seafood, Italian, Chinese, Greek, French and Asian cuisines. You are sure to left wanting to try even more. Some famous fine dining restaurants feature fabulous west coast cuisine served by the west vancouver beach or with a city view.
The Handi Cuisine Of India is one of the very famous restaurants in the area. They have been serving the lower mainland for over a decade now. The cuisines served here are mostly traditional East Indian Cuisine such as curries, tandoori and other such specialties.
Another 'jewel in Vancouver's culinary crown', is the West Restaurant. The restaurant has an open kitchen theme which lets the customers have a peek into what's cooking and witness their own dishes being prepared expertly.
Canada is the land of absolute beauty and encompasses nature with living perfectly. Just as with the country, West Vancouver is also the place where nature comes alive. It has a huge list of things to do especially when it comes to outdoor and adventure activities.
Some of these activities range from Skiing, Mountain Biking, Kayaking, and Golfing, Hiking to climbing suspension bridges as well. A lot of hiking and walking can also be experienced at the many parks in the area. Some of the most famous parks are the Cypress Provincial Park, Lighthouse Park and Whytecliff Park which offer beautiful scenic views, landscapes and can really interact with nature and it's elements.
You will be sure to stop and wonder every few steps. Worry not; if you are one of those who love to just relax and absorb the culture, West Vancouver has got you covered. It offers a huge collection of galleries, museums and other cultural fests as well. One of the events, which is very popular among the people in West Vancouver, is the "Community Day" celebrated on the first Saturday of June every year.
It is a day for you to bring in your family and enjoy a fun-filled day. It includes a parade, music and dance stages, food stalls, Children's Play Area and even a community day lounge to meet new people in your neighborhood. This year's theme is "We are All Canadians" celebrating the country, its culture and the beautiful people.
Read Also :
Folks, who are looking to settle down in a pristine residential location away from the hustle-bustle of the industrial area but close to some commercial establishments and schools, should definitely consider West Vancouver.
Be it a great dining experience or hiking trips, West Vancouver is suitably positioned to give you these experiences but at the same time not be affected by the tourists and other commercial industries. There is an added advantage of making West Vancouver your home.
Since the region is located on the site of the Coast Mountains, almost all of the homes here have splendid views of the Vancouver Island, Lower Mainland and Howe Sound.