Vancouver East
Posted by Hani Faraj on Thursday, September 6, 2018 at 8:10 PM
By Hani Faraj / September 6, 2018
Comment
Vancouver East has a rich history having become free in 1933 when it broke ties from Vancouver South and Burrard ridings of Vancouver. Historically, Vancouver East has always been home to a lot of British Expats and also is home to the largest Chinatown in the entire of North America.
When you enter East Vancouver, you instantly know that you have walked into one of the most culturally diverse areas. The area welcomes every ethnic group and belief with open arms. You will see great mix of Christians, Muslims, Buddhists, and so many more living in harmony with those who associate themselves with no religion. Though most of East Vancouver is made up of Whites, other ethnic groups also live in peace together which include Chinese, Southeast Asians, Filipinos, and Japanese.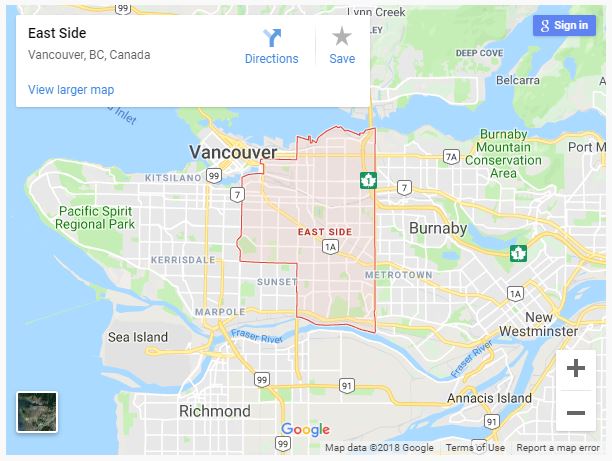 The main centre of Vancouver East is famous for its industries that handle businesses related to manufacturing and tourism. Not only that, there are many ports which are coming up which will only contribute to the increasing trade in the region.
Vancouver East is made up of citizens who mostly come from middle to upper class families with an average family income of 61,000 dollars respectively.
Those of you who enjoy the culture of street festival are in luck when in Vancouver East. Every year, in August, people of Grandview-Woodland celebrate The Vancouver Dyke March. In October, again, the active and vibrant festival of the Parade of The Lost Souls hits the streets of Vancouver East. For music buffs, Vancouver East offers a concert night called Unsweetened (and Outspoken).
In terms of recreation, The Britannia Community Services Centre houses activities for anybody of any age and hobby. For those who love art, there is the Britannia Art Gallery. While as the centre also boasts of the Al Mattison lounge, an indoor pool, a court for tennis aficionados, a carving pavilion and a family education centre. There is also a youth centre which works toward imparting values and morals to the children and youth in the area. This is done to empower these young minds to make their own mark, learn empathy and practise kindness with everyone. The centre also focuses on counselling about drug and alcohol abuse.
In addition to the activities listed above, East Vancouver also boasts of the John Hendry Park which has soccer fields, one made up of grass and the other of gravel. The park also has sectioned off areas for joggers, and those interested in walking. If you are interested in other activities, worry not, the park has it covered with 5 baseball diamonds and biking trails. You can enjoy a nice picnic out while doing BBQs in the park which is just the cherry on the cake. The park also has the Trout Lake which is an amazing place to visit and take a walk around. It also has the Trout Lake Community Centre that hosts gym facilities and saunas.
We cannot talk about East Vancouver without talking about food. You can try some amazing sushi at Sushi Nanaimo which is famous for its Nanaimo roll and if you want to go for something more up your ally, try the hot dogs at What's Up Hot Dog!. You can also go around to the Roundel Café to try out some coffee and brunch.
Education is very important for any individual's success and East Vancouver believes in the same. The Vancouver School provides the highest quality of education and also provides great programs. Almost 60,000 students attend into the various programs which are well cultivated for an overall development of every individual. Apart from basic learning programs, the Board of Education also provides Aboriginal as well as International Education to its students.
Can't wait to move to East Vancouver? Or at least find out what's the big deal?
Well, you are in luck.
The most beautiful home is up for grabs in the South Vancouver area of East Vancouver area. The home is custom built with a 2,200 square feet area and two levels to it. The house also features a large kitchen with a modular cabinet and it's very own breakfast nook area.
You can also entertain guests in the open concept living and dining space which is spacious and has a lot of light coming in. The home has high ceilings, large windows and an amazing fireplace next to which you just want to curl up!
You can enjoy the nature just by sitting in your very own private fenced backyard which is only an addition to the extra-large covered patio. What more can you want to raise a family or even just enjoy it with your partner?
This space is situated at the following address:
6936 Culloden Street, Vancouver, BC V5X 4J7
Area: Vancouver East / Subarea: South Vancouver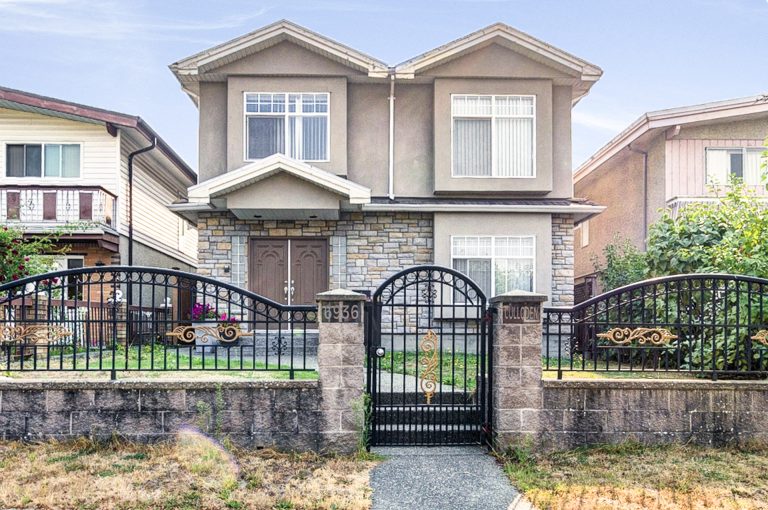 The home has an open space with a 2 bedroom suite and a 1 bedroom suite on the main level. The second level boasts of a floor plan with 3 bedrooms and 2 washrooms. The entire home has a very warm feeling to it. You can just imagine the sleepy mornings with drinking coffee on the patio and having some deep conversations.
In terms of education, the Walter Moberly Elementary, David Thompson Secondary, French immersion Sir Winston Churchill Secondary and Laura Secord Elementary school catchment are in the neighbourhood. A lot of grocery stores and essentials are also at hand and can be reached at a moment's notice. The home is in a great neighbourhood where everybody knows your name and you are sure to make some lifetime friends.
A riding that is culturally rich, and economically sound, Vancouver East invites people from all over the world and promises to harbour them as one of their own. It is a district you would want your kid to grow up in and also a place where you would like to spend some time with yourself in nature.
Book an appointment today with Mr. Hani Faraj and be assured to have an amazing experience.