Vancouver East - Where Old World Allure Meets Modern Comfort!
Posted by Hani Faraj on Tuesday, April 25, 2017 at 12:45 AM
By Hani Faraj / April 25, 2017
Comment
A federal constituency in British Columbia, Canada, Vancouver East came into being in 1933 when it broke free from Vancouver South and the Burrad ridings of Vancouver. Vancouver East along with Vancouver Kingsway and the riding of Vancouver South, forms the area of East Vancouver. Since the late 1880s, East Vancouver has provided shelter to many British expats. Here is a fun fact for you to consider: Vancouver East is home to the largest Chinatown in North America!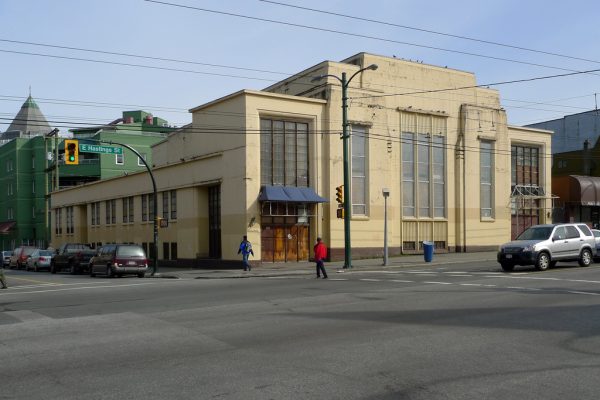 The cultural diversity that is seen in East Vancouver is astounding, and Vancouver East plays a major part in accommodating different ethnic groups and beliefs. Statistics suggest that about 55 per cent of the population of the federal district do not align themselves to any particular religion. The other half of the population shows a great variety in terms of religious afflictions. In Vancouver East, you will see the Christians, both Catholics and Protestants, the Christian Orthodox (which is just 1.1 per cent of the populace), Muslims, and Buddhists living in harmony with those who associate themselves with no religion.
Read Also :
When it comes to the ethnic groups and the languages spoken too, the riding of Vancouver East has an impressive record. While Whites are in majority, the other ethnic groups that peacefully live together include Chinese, Southeast Asians, First Nations, South Asians, Filipinos, Japanese, and the Blacks.
Vancouver East houses for sale are a great option for anyone looking for a place to call home. These homes have a great range of prices, from affordable to luxurious, and are situated in some of the city's most popular neighbourhoods.
The federal district of Vancouver East is popular for its industries that deal with manufacture and tourism. Also the industries that handle activities associated with ports are budding in the riding. The total family income of an average family in Vancouver East is approximately 61,000 dollars.
Though the earliest settlement of Europeans in East Vancouver was in Strathcona, the earliest homes were constructed in Vancouver East, precisely Mount Pleasant, a district in Vancouver East. In the late 1880s, land measuring up to 65 hectares was allotted to Hastings Street, which is located in the Hastings-Sunrise district of Vancouver East. This land was utilized to create Hastings Park. The park hosts the Pacific National Exhibition every year, and the tradition has been going on since 1907.
Grandview-Woodland, a district that belongs to Vancouver East, constitutes a major portion of what is called the Commercial Drive of Vancouver. It is a Business Improvement Area of Vancouver BC. The Drive is well-connected with the other neighborhood areas through a vast network of buses. Compared to West Vancouver the housing properties are cheaper in Vancouver East, although the conveniences and security provided are at par.
Those of you who enjoy the culture of street festival are in luck when in Vancouver East. Every year, in August, people of Grandview-Woodland celebrate The Vancouver Dyke March. In October, again, the active and vibrant festival of the Parade of The Lost Souls hits the streets of Vancouver East. For music buffs, Vancouver East offers a concert night called Unsweetened (and Outspoken).
Looking for a stylish and spacious house in East Vancouver? With an impressive floor plan and plenty of extra living space, this East Vancouver house is a perfect investment or starter home. Plus, its convenient location close to schools and shopping makes it easy to get around town. Here are East Vancouver Houses for Sale - Don't wait to view this property today!
The Britannia Community Services Centre in Vancouver East has something to offer for everyone regardless of age or capacities. For the art lovers, there is a Britannia Art Gallery. The Centre also houses the Al Mattison lounge, an indoor pool like hillcrest pool and Killarney pool, a court for tennis aficionados, a carving pavilion and a Family Education Centre. The Youth Centre at Britannia Community Services works rigorously to impart the kind of moral values and principles among children and the youth of the area that will empower them to make a mark in the world, while showing empathy towards every other person they encounter along the journey. The youth is also counselled on how they can keep away from the vices of drug or alcohol abuse, and instead focus on their careers and lives.
For those interested in recreational activities, the John Hendry Park has a lot to sweep you off your feet. The park has two soccer fields, while one is grass, the other is gravel. It has stretches for joggers and people who like to walk in nature. The park also has 5 baseball diamonds and biking trails. The locals and the tourists are often found eating al fresco and doing BBQs in the Park. In the heart of the Park, lies the magnificent Trout Lake that soothes you the minute you set eyes on it. The Trout Lake Community Centre has gym facilities, saunas and weight rooms for the gym junkies. The Community Centre also hosts the East Vancouver Farmers' Market. This is carried out in the Centre's parking lot.
The people who love to eat are usually the best kind of people, and so Vancouver East cannot even imagine disappointing you! When in the area, try some mouth-watering sushi at Sushi Nanaimo. The Nanaimo roll is a specialty, and when you take a bite of this sumptuous meal, you will know why. The other great food-joint that you MUST try is, What's Up? Hot Dog! for its delicious and yummy hot dogs and chipotle dip. According to customers, the waffle fries should be taken with chilled beers on Wing Wednesdays. If you are more of a brunch kind of a person, try Roundel Café, and when there, do not forgot to order the Eggs Benedict.
Read Also :
In order to help the students of Vancouver East achieve their greatest intellectual aptitude, the Vancouver School Board is providing the highest quality of education and learning. Every year about 54,000 students of the area are being enrolled into the School Board's varied programs. Apart from basic learning programs, the Board of Education also provides Aboriginal as well as International Education to its students.
The housing complexes in Vancouver East are built following different recapitulations of a unique style of craftsmanship. In Hastings-Sunrise, Mount Pleasant and The Commercial Drive in Grandview-Woodland, the Craftsman Bungalow are very popular. Usually these bungalows are two-story and have a porch decorated with railings on both sides. The outer walls, in most cases, are wood shillings, while bricks and stones are only used for accentuations. Expect a glass stained window in the sitting room to give you a view of your porch and the graveled sidewalks.
A riding that is culturally rich, and economically sound, Vancouver East invites people from all over the world and promises to harbor them as one of their own. It is a district you would want your kid to grow up in and also a place where you would like to spend some time with yourself in nature.