The Options for Home Renters
Posted by Hani Faraj on Tuesday, September 22, 2015 at 9:57 PM
By Hani Faraj / September 22, 2015
Comment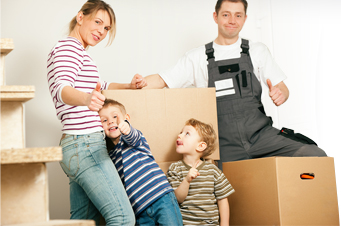 One of typical dreams that we have is to own a house. It is not only a dream but a practicality so you will be able to protect yourself in rising rents and lock in your mortgage for a housing cost.
If you have read newspapers or online articles, there is a widening gap between rental costs and household incomes as the Canadian Real Estate Association (CREA) released their findings of a study early this year.
Know the Situation
In Canada, an average renter has to allocate 30% of their income on housing while in comparison a homeowner can anticipate of 15% of their budget to spend on housing cost.
Just to site another example, in Vancouver, an average renter spends 59% of their monthly income on housing and nearly 65% in Toronto. This may go higher and continue to rise every year for other metro areas.
Furthermore, in Canadian Real Estate Associations (CREA) study revealed there was 15% increase in rental cost while in comparison only 11% growth in household income of renters over the last five years. If you are one of those who rents, this incongruence in growth could put you in a difficult situation wherein you have to raise up the bar just to save for a down payment.
If you have purchased a home over the same five-year period, you have locked in the housing cost and are able to grow household net worth as mortgage balances have gone down and home values have increased.
Know your Way Out
Do not think that you cannot have your own dream house, this is the first mistake you could take.
The current situation is that most homebuyers think that they are not qualified in terms of their credit score or they don't have enough money for a down payment. But in recent reports, over 60% who recently bought homes had paid less than 20%; and 36% have paid less than 5% for down payments.
Your dream of having a home is more attainable than you could imagine! Just like any goals you may have in your life, first step is having a good mindset. Think that you can and find out what you can do.
Take your First Step
If you really aspire to own your dream home, then know your options. There's a way out of renting and you could become part of the statistics of homeowners. Have someone help you out if you are eligible for a mortgage, seek a professional's knowledge and skills to achieve your goal.
Sometimes, it only takes one question to know your options and having your own home.