Rockland Mansion Auction – Yay or Nay?
Posted by Hani Faraj on Friday, July 22, 2016 at 7:16 PM
By Hani Faraj / July 22, 2016
Comment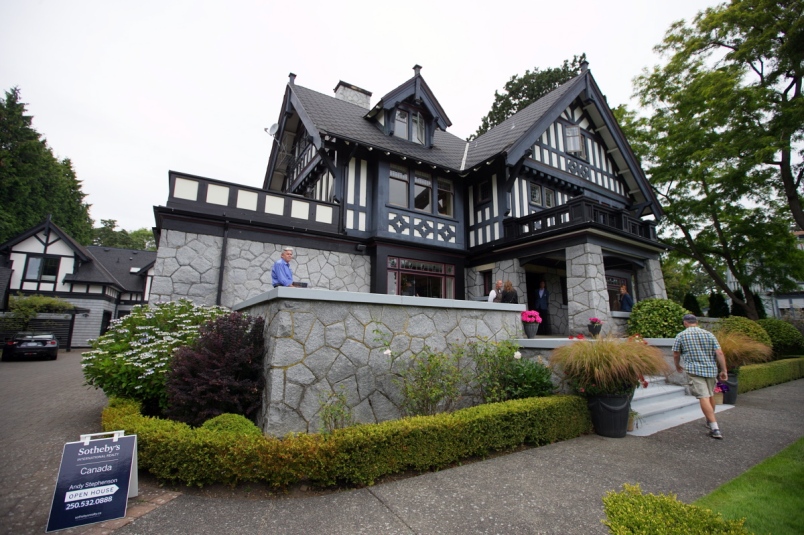 Recently, The Rockland Mansion in Victoria was called off auction because only one bidder had shown up for the same on 22nd June 2016.
The famous 7200 square foot heritage house is located on 906 Pemberton Road which is said to fetch a safe $2 million.
The real estate agent Andy Stephenson who is responsible for the sale represents the Sotheby International Realty Canada.
The auction was attended by almost 60 spectators held in the 32-foot long ballroom that is a beauty on its own.
The event had a lively atmosphere combined with live piano sessions and champagne pouring out of Prosecco glasses.
The real estate agent was enthusiastic about the auction being a great success due to the traction gained in terms of 2000 views on the six-bedroom house during open house season or even 2600 hits on the video of the same property posted online.
The auction certainly contributed to increasing the value of the property, especially in terms of the emotional value.
The property is supported by two strata titles, ornate fireplaces, billiards and media room, a 2000-bottle wine cellar and last but certainly not the least, a mahogany wall panel installed in the heart of the beautiful mansion.
We can only hope that the Rockland Mansion is able to get a fine sale and a beautiful home. But, one can also conclude that the auction came at a time when the Real Estate Market in Greater Victoria is consistently setting new prices and records which can offset any new marketing gimmicks.