Richmond – An enigma of culture.
Posted by Hani Faraj on Monday, March 20, 2017 at 12:33 AM
By Hani Faraj / March 20, 2017
Comment
Richmond encompasses the beauty of Canada with it's culture in a mesmerising coastal setting. It is part of the Metro Vancouver area and is the fourth-most populous city in the country.
One of the most popular facts about Richmond is that it has a 60% immigrant population which is also the highest in Canada. The town's population is approximately 190,473 with a 50% immigration settlement of Chinese descent. The rest consists of 29% white, 8% South Asian, 7% Filipino and 2% Japanese according to the General Household Survey of 2011.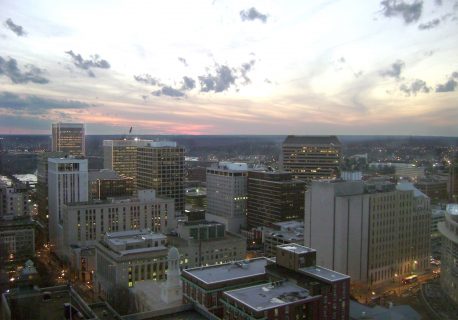 The history of Richmond showcases a huge increase in the Chinese immigration population between 1981 and 2011. There are many factors for this choice, one of them definitely being that the town is considered to be auspicious "feng-shui" which is a popular Asian practice that focuses on energy patterns. Another factor is the close proximity to the Vancouver International Airport which attracts many immigrants who travel across the world.
Richmond is home to a variety of shops, restaurants, and attractions. Whether you are looking for a luxurious home or a more modest one, Richmond has something for you. It is important to consider your budget and what you are looking for in a home. You can find a wide range of homes for sale in Richmond, from small apartments to large estates.
Lastly, the opportunity to live within an ethnic group in a different country is a huge factor for any immigrant, especially from China and South Asia. The communities co-exist in harmony and peace with other groups as well.
Living in Richmond is much like co-existing with people who have new perspectives and up-bringing that can develop you as an individual. More and more people are trying to protect their cultural identity but also share it with the mainstream culture.
Read Also :
Though the influx of the immigrants was carried out in a very short period of time, residents have adapted beautifully and welcome newcomers with a warm smile.
The city has welcomed new practices, traditions and festivals due to these developments which has only led to the people developing together. The changes have been subtle, but long-term residents have welcomed their homes and made sure to make everybody feel at home.
Shopping is huge in Richmond with many centres being located very close to the Canada Line Skytrain stations. Hence, one can never make excuses for going shopping and can complete everything on that never ending list. Most of the shopping centres carry popular brands like Sephora, H&M, and Apple.
Some of the most famous centres are the CF Richmond Centre and Lansdowne Centre which also house beautiful cafes and eateries with mesmerising ambience. Due to the high influence of the Asian settlement, there are many Asian shopping centres such as the Yaohan Centre, Parker Place and Aberdeen Centre which house many boutiques selling Japanese Sushi sets, chopsticks, Taiwanese trends and Chinese art.
You can also tuck into delicious Asian cuisine ranging from dumplings, curries, sushi to bubble waffles etc. Luxury shopping can also be found at Richmond's McArthurGlen Designer Outlet in the Vancouver Airport. The outlet opened back in July 2015 where you can snag best deals on luxury brands like Armani, Hugo Boss and Coach.
Read Also :
The village of Steveston is a quiet seaside town tucked away which can make all your fairy tale fantasizes come to life. The village is filled with historic homes, quaint cafes and beautiful boutiques.
There is always something to do for everybody, no matter what age or interest. Or, you can just gaze at the fishing boats docked in the marina or dip your feet in the beautiful sand.
Steveston highlights the rich culture that Richmond is made up of. One of the most interesting sites is the Gulf Of Georgia Cannery Museum which was once a leading producer of canned salmon. Another site is the National Historic Site which lets visitors experience the life of the workers centuries ago.
If outdoors is more your thing, then you can set sail from Steveston for whale watching and eco-tours in which you can spot sea lions, eagles or even majestic humpback whales!
Fun fact, the TV show, Once Upon a Time, on ABC, has been shot in this same town and fans of the show can reminisce about the historic buildings and partake in the enchanted experience as shown. You can just pick up a map for a self-guided tour itself.
The town hosts a number of events such as the parade, Salmon Festival on Canada Day and the Annual Ships to Shore celebrations. One of the most legendary festival is the Maritime Festival which is held in August, filled with live music, ship tours, dancers and storytellers.
As of January 2017, the Richmond area has witnessed a total of 218 listings for condominium apartments, which has been the highest since last year. The total sale has been close to 100 homes.
The benchmark price for the same is $460,900. But, close to 33 affordable houses have been sold at $300,000 or less. This seems to indicate that first time buyers are taking advantage of the BC government program that matches the down payment with a five-year, payment and interest-free loan. Another interesting insight in Richmond has been the onset of 2100 multi family housing construction.
Richmond is a town, which is rich in culture and houses many communities with utmost peace and harmony. It is a city where you can not only learn about new traditions and practices but also share your own.
The town hosts a number of events, festivals and fairs for one to always be involved. It houses beautiful homes in wonderful communities filled with heartwarming people who can give you endless perspectives and insights.