North Vancouver – The City That Has It All!
Posted by Hani Faraj on Wednesday, March 22, 2017 at 12:38 AM
By Hani Faraj / March 22, 2017
Comment
More often than not, City of North Vancouver is commonly referred to as the Suburb of Vancouver. A little known fact, North Vancouver is actually the most densely populated of the three northern municipalities.
This is due to the strong industrial presence in the waterfront municipality. Some of the industries that have grown manifold are Shipping, Film Production and Chemical Production. These industries have in fact made North Vancouver City their head office and operate from it's purview.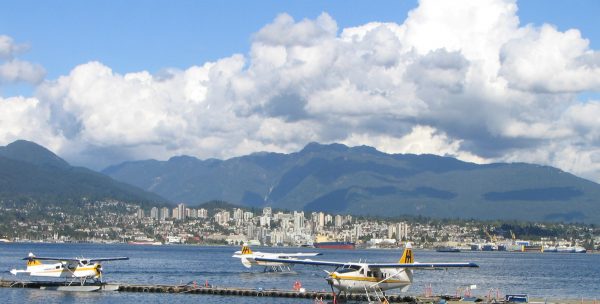 As soon as you step into city of North Vancouver, you are instantly hit by the scenic view of the Mountain backdrop, which is supported by beautiful beaches that only add more to the absolutely breathless view. It can certainly be named as one of the most beautiful places in the world.
The North Vancouver Real Estate market is extremely competitive and there are a number of properties available for sale in the area. If you are looking for a North Vancouver home that is perfect for your needs, our team North Vancouver houses for sale can help you find the perfect property.
The city has an abundance of parks, which are the absolute hangout spots for day-leisure activities such as a picnic with your family, or a game of soccer with your buddies. Many locals believe that North Vancouver city is the "IT" place when it comes to having it all especially leisure spaces, cultural activities, festivals and a great work culture set against a beautiful setting.
Even though North Vancouver city is one of the oldest settlements, it has adapted brilliantly to changing times and has been urbanized which can also be witnessed in the city's architecture.
The designs have been able to strike a perfect balance between maintaining the natural beauty and traditional styles. Some of the striking features include Roof overhangs that help to reduce heat in the summer while as extensive glazing allows one to look outside and create the illusion of more open space. The post urbanization saw the use of transparent glass in the façade mostly in Downtown Vancouver, leading to the name of "City of Glass" for the suburb.
Read Also:
The citizens of North Vancouver are especially proud about the Lions Gate Bridge that was built in 1937. The bridge is a three-lane suspension bridge over Burrard inlet between North Vancouver and Stanley Park.
The community of North Vancouver has a typical characteristic of a suburban community. The region is filled with schools, hospitals like lions gate hospital, elderly care units as well as recreational centers that thrive on people participation.
The citizen groups also have a strong community involvement with regular meetings being conducted that take important decisions in relation to public infrastructure, planning, etc. The city is currently having a "Fun and Games at the Lonsdale Quay Market" which is an ideal place to take the kids to spend time during their Spring break.
There was also a Snow series going on at the Mount Seymour, where riders were allowed to push the boundaries in snow riding.
In terms of Schools, City of North Vancouver is very close to the School District of North Vancouver that houses a wide range of schools for all kinds of requirements.
The public schools that include 8 high schools and 30 elementary schools are managed by the North Vancouver School District. In addition to these, there are also several private schools, both elementary and high school in the area. Some of the noteworthy ones are the Bodwell High School and Lions Gate Christian Academy.
The presence of colleges like Capilano University, Simon Fraser University and the University of British Columbia in neighboring communities makes North Vancouver an ideal place for education and for families with children looking for options in the education sector.
Read Also :
If you are worries about medical care and attention, the city also hosts about 10-15 major hospitals that have world-class facilities and qualified doctors.
Since North Vancouver has a waterfront space in addition to beaches and mountains, it plays host to one of the most fine-dining restaurants in the globe in addition to some local pubs.
Canadian Cuisine as a whole is heavily influenced by other cuisines depending upon the regions. For example, the Chinese buffet, although generally found in the United States and other parts of Canada, is known to have its origins in early Gastown, Vancouver. Some restaurants that should be definitely tried in North Vancouver are "The Observatory", "Blue water café" and "Two lions".
The Observatory and Blue water café are known for their fine dining experiences filled with well thought out menus, warm staff and innovative ambience.
Two Lions is a local pub that shows the true colors of Canada with a perfect mix of warm and cold colors. It is a proper entertainment hub where one can catch the game, hear some live music and come back with a tummy full of traditional homey food.
The topography of North Vancouver city is such that it makes for a great tourist attraction. In fact, tourism is one of the very popular and famous industries in North Vancouver. Like mentioned before, North Vancouver has great mountains hence it is ideal for Skiing. Other known tourist attractions include the city's greatest architectural and cultural sites such as Centennial Theatre, First Church of Christ, Scientist which is a local heritage site, North Vancouver Museum & Archives, etc.
For those that are not into the adventure junkie revolution, the Trans Canada Trail Pavilion, Waterfront Park and Stanley Park are havens of lush greenery and a guaranteed relaxing time.
The Stanley Park specially is a lush peninsula park of huge trees adjacent to Downtown Vancouver. Most visitors spend the day exploring it either by foot or by bicycle as the park has great views throughout the place.
Grouse Mountain is another place that gives great views in both winter and summer. The gondola operating from the street to summit takes one to a place where activities, great food and wildlife await throughout the year.
Having read the great attractions and facilities in and around the City, it is easy to understand how city of North Vancouver is one of the most densely populated of all the three waterfront municipalities.
The availability of great schools, college, hospitals along with an active vibrant community makes it an ideal place for families, young couples who enjoy the perfect mix between natural beauty, community presence and warm residents.