Looking For A Place To Settle Down In Maple Ridge?
Posted by Hani Faraj on Friday, April 20, 2018 at 9:22 PM
By Hani Faraj / April 20, 2018
Comment
April 20, 2018
Looking For A Place To Settle Down In Maple Ridge?
A lovely north facing private condo located in the heart of Maple Ridge, the home to legendary cinema like Rambo and a number of other movies and TV series, now could be your new home!
Sounds too good to be true?
That's not all.
Featuring two large bedrooms, a bathroom and an open concept living and dining room, a condo unit in the Wildwood Terrace building, is a heaven for people who love their space. The walk in closet in the master bedroom invites you to create your very own oasis. With everything that one could want in a home to settle and start a life, storage is another key factor that will never be inadequate in this exquisite condo.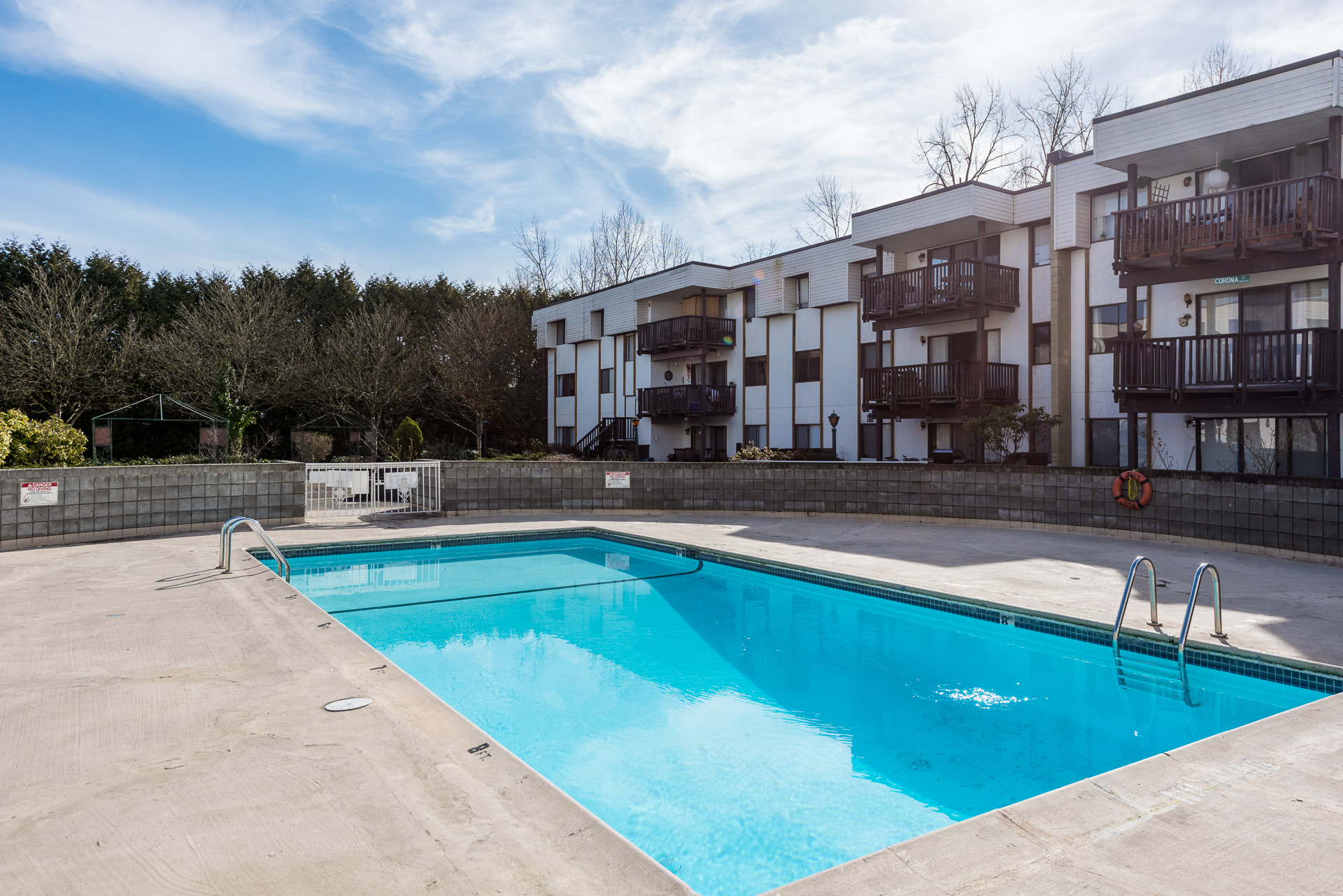 Sometimes a little more than a glass of chilled water is required to keep your head straight with temperature soaring to 35.5 degrees in June but fear not, the outdoor pool that accompanies the condo will make the summers pass through like a breeze.
The property was built in 1976 and still boasts of the old-time feel that you would expect of buildings built in that decade. The total livable square foot equals to 990. It also comes with one parking space and visitors parking as well. The building features a unique yet involving community which will become your own family once you move in! The building hosts its own activities as well which is a great plus for when you want to meet new people and socialize. It is great if you have kids as it will be an opportunity for them to bond with other kids in the community and make friends that last a lifetime.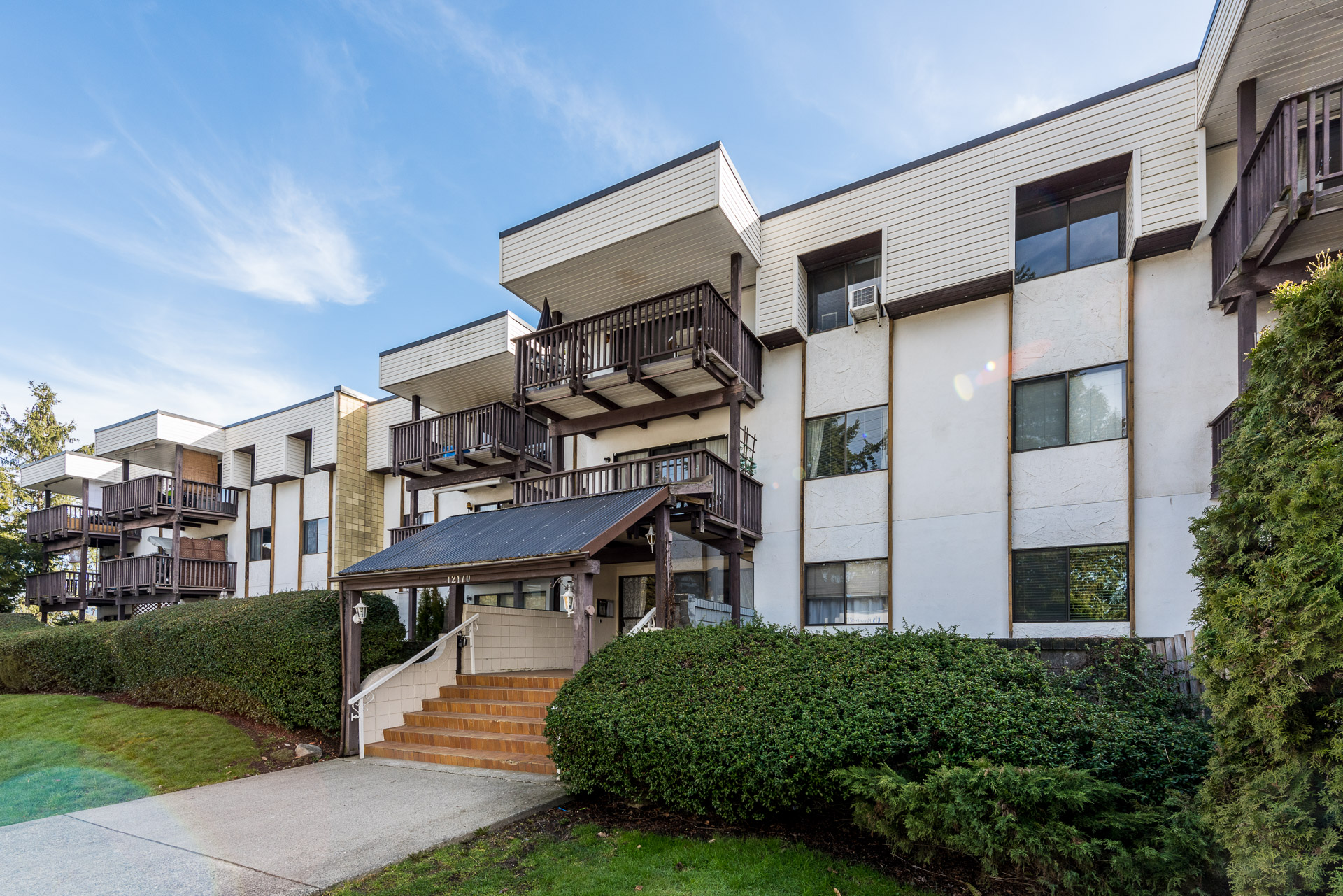 Step in and experience what living in harmony with your fellow citizens truly feels like. Maple Ridge takes pride in its community that is always toiling to develop their sweet home in every visible aspect. Sports, performing arts, senior citizen programs and charitable initiates are a few highlights of community living here.
Maple Ridge has quickly become one of the most up and coming towns in British Columbia which has an incredible nature as well as urban setting. On the southern border, the Fraser River is there to welcome you with open arms with towns such as Port Haney, Part Hammond, Whonnock and Ruskin. These towns were part of the early settlement along the river which became the lifeblood of the community back in 1874. While as the northern border boasts of the Golden Ears and Coast Mountainwhich not only provide breathtaking views but also a great adventure trip. The whole setting is like it is right out of a photograph. With such beautiful landscapes, the temperature in Maple Ridge is mostly pleasant. A great plus if you are somebody who loves to go for long walks and appreciate the great gift that is nature.
The Wildwood Terrace Apartment doesn't fail to meet even a single desire when it comes to looking for a place to start a family. The schools in the affinity provide great courses focusing upon sports, arts, technology and work towards building an able community filled with brilliant teachers, mentors and students.
Some of the town's schools that are part of the School District No. 42 are the Maple Ridge Secondary School, Thomas Haney Secondary School and Garibaldi Secondary School. . In addition to a very efficient education system, the city boasts of a stellar public library that is part of the Fraser Valley Regional Library system and contains an impressive collection, a dream for all bibliography filled with spaces for young individuals to hold discussions and hold meetings.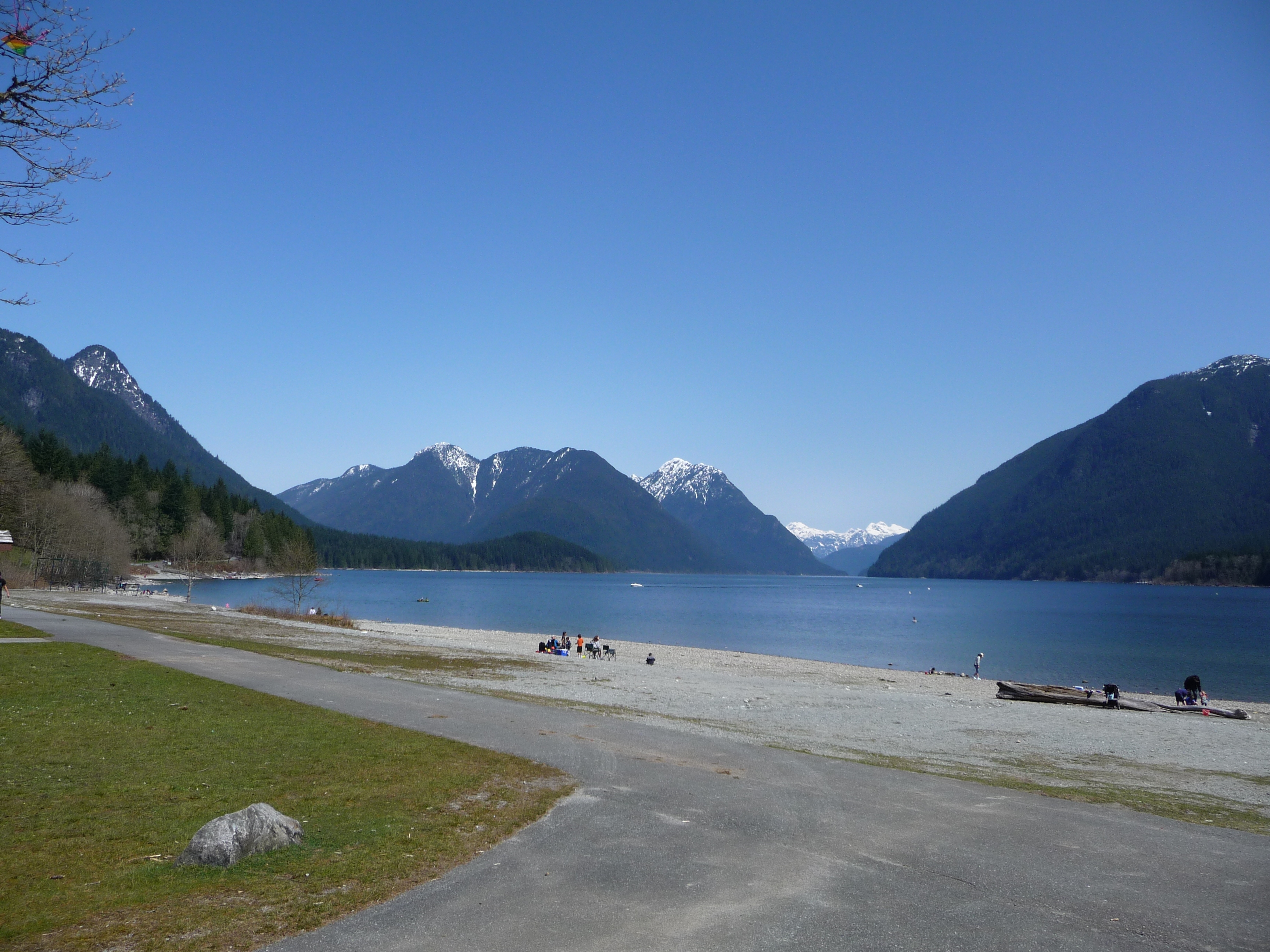 The developed public spaces are marked for family picnics, various recreational activities and simply having a good time, are remarkably well maintained and promise an ideal family environment for you and your significant other.
What more can you ask?
Shopping! Everything ranging from daily essentials, antiques and boutique shops to farmer markets (held every weekend) display a wide variety of quality goods that are laid out in the town's homely shopping centers. Some of the shopping centers very well-known include the one on 224 Street which offers several boutique shops, some of the unique ones being candle shops, candy stores and home décor. Another famous one is the Town Centre Lougheed Shopping Corridor that houses the indoor shopping centers that attracts a lot of art and food lovers. If you are worried about your grocery needs, there are stores such as Save-On-Foods, The British Store and Thrifty Goods. There is almost one on every street corner.
For those of you who love eating out and trying new cuisines, Maple Ridge has it all. There are restaurants across the district such as the Big Daddy's Pizza, BBQ & Poutine, Smile Thai Cuisine, Bobby Sox 50's Diner and many more.
Cultural art is also a key factor that holds this beautiful community together. Maple Ridge has several festivals and annual parades, including the Santa Claus Parade & Christmas in the Park, Earth Day celebrations in Memorial Peace Park and so much more.
Maple Ridge offers one of the largest Remembrance Day celebrations in the Lower Mainland each November 11 at Memorial Peace Park. The event is hosted by the Royal Canadian legion Branch #88 and boasts annual attendance of over 2000 local residents for the parade of veterans and first responders and moving Cenotaph ceremony.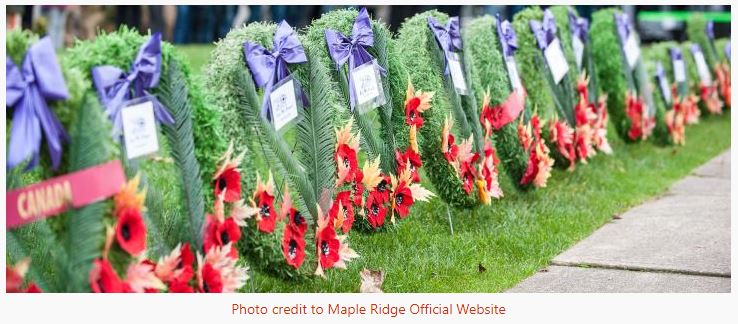 If you are somebody looking to settle down and start a family or even just a working professional looking for some peace and serenity, the town will certainly fit the bill.
All said and done, Maple Ridge is known for its warm and welcoming people who go to great lengths to support you and your initiatives. Here, people roll up their sleeves and get things done. You won't just build a family but will be part of a community.
Are you already trying to pack your bags and move?
Well, we are here for your every buying need!
Book an appointment with Hani Faraj and get a step closer towards living in Maple Ridge and your dream home.
Click here to set up an appointment.