Important Questions to Ask a Real Estate Agent During an Interview - Seller's Perspective
Posted by Hani Faraj on Monday, July 9, 2018 at 7:50 PM
By Hani Faraj / July 9, 2018
Comment
There's a reason why nearly 90% of sellers use a listing agent as selling a home takes time, knowledge of neighborhood trends, and negotiating skills. The agent's chief tasks are to help set the right price and then buyers in the door having the access to the most up to date information about the most recent sales of comparable properties and competing listings in the neighborhood.
These are the basic needs that are needed to be fulfilled by any individual who is selling the property and thus can't be done alone due to lack of experience. Hence, one needs an agent to help them work through this process.
But again, the question arises, how do I find the perfect agent to sell my property?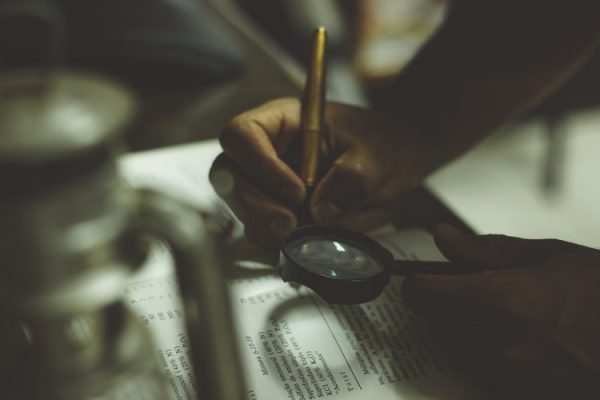 The ideal real estate agent for any individual is the one who plays a key role in its transactions. They should possess the expertise and should be well able to assist you in realty ventures like sale, purchase, lease, sublease, portfolio management, negotiation and so on.
Amidst the realty boom, the back-bone sector is also a haven of fraud malpractices. Since realty transactions is much better with real estate agents, it is also important to choose the ideal real estate agent.
What are the characteristics of an 'ideal' real estate agent which every person who is willing to hire should look out for?
A real good agent is similar in nature to a conductor of a symphony, coordinating the different players to make a successful transaction a reality.
Below are some questions which you can ask your agent to further understand their qualities.
Q1 : What are your experience and education? Is this your full-time job?
Though a new agent can certainly be motivated and eager to please, a pro with experience will have the knowledge and skills to face any kind of situation. The question will help you to understand their substantial knowledge and their problem-solving mindset. The realty arena has become mature now that specialized services have emerged like residential, commercial, industrial and retail. So, an ideal real estate consultant should have good knowledge in these different sectors to prove their worth to the client. Their past experiences and their way to handle the situations will speak a lot about their mindset. See if they enjoy coming up with creative solutions for the problems. Many successful real estate agents know how to showcase a property to make it more marketable and develop creative listings to attract the right buyers. A part-time agent won't really bother much to put so much effort to sell your property.
Read Also : How Hiring a Reputed Property Agent can prove to be beneficial?
Q2 : How many homes did you sell last year as a seller's agent?
This interview question has a high level of importance! Do you want to work with a realtor who sells 5 homes a year or someone who sells 25? Don't be fooled by the agent who does very little business who tells you that you will get better personal service with them. Just remember, there is a reason why they sell only 5 houses. This is a very essential question which most of the sellers forget to ask or never even think of. You need a realtor who has track record of success in good markets and bad. This question indicates their personality and understanding of the local market. An ideal agent doesn't only sell the property but also themselves. People will only respond to you if you have a great attitude, interest in your work, are personable and honest, have confidence in their abilities and get a sense of fulfillment by others.
Having a true interest in houses and architecture can give you an advantage. The knowledge they have can engage a person in the conversation and also help to be adaptive according to the situations. A top producing real estate agent appreciates and utilizes the nuance that make a specific community's market and pricing strategy unique.
Check Also :
Success comes from identifying and developing a focus or niche in the local real estate market that allows you to distinguish yourself from the competition.
Q3: Are you a member of the national association of realtors? Can I see your references?
Membership in this professional organization is what really allows an agent to use the title 'realtor' which means that the person agreed to follow the organization's ethical guidelines and to keep up with continuing education. An agent's professional reputation is crucial to a long career. Being a member of NAR shows that they practice high ethical standards. Successful agents have a vast network of contacts within the market they serve. This list of connections should include other agents, potential sellers and buyers, even brokers.
The amount of contact and publicity will reflect their transparency for the legal parameters and their way of guidance.
The agent should be able to guide to fulfill your requirements. If the client wants a property with specific features, your property should have those minimum features which is their responsibility to look after rather than misleading both of you. This happens when they are interested in their own profit. In some cases, the same property is sold to five different buyers with almost the same property papers provided by the agents. Thus, to avoid such scenarios, starting with negotiation to the final documentation, the deal should be fully transparent so that primary benefit goes to the client.
Not necessary, but a realty agent should possess the legal side of every transaction so they can guide you safely through the process without any chances of intervention of law. And in case, they aren't aware of the lawsuits, one should have a good network of legal professionals.
Ideally, ask for the names and the contacts. You need to know whether their clients are happy with their work now, not in their past. It is important to know how easy it would be reach them if you have questions or whether they felt supported and advised which only former clients can answer.
Q4 : How will you price and market my home? What are the cons of my property?
There is a lot more to marketing a house than putting up a 'for-sale' sign on the lawn. For instance, listing it on websites and advertising it in media fields. An agent should be able to give you some simple advice on how to make your home as presentable as possible. Things like whether or not it would be worthwhile to make an improvement or properly tagging a home for sale. The general improvements to enhance the sale ability. Each realty transactions require an ideal plan to be implemented. Good realty consultants should know the required plan for the procedure. Some may advertise, some may auction. The pricing of the property is also very important which only an experienced person can fix which is acceptable in the market for both buyer and the seller.
A good Home marketing plan can be what makes the difference between a speedy sale and a home that languishes on the market. One should have strong understanding of both online and social media marketing. More than 90% of all buyers find their home online.
We all know that selling a house is not riding unicorns, so be ready to accept that your property might also have some flaws. A realtor that is a good fit should be able to name several potential drawbacks, from repairs to location and beyond. That said, you will be spending a good deal of time with your real estate pro, so seek out someone with a realistic but tactful approach. You should also keep in mind that their demands should be reasonable i.e. the improvements you make in your property shouldn't lead you to a loss.
To sum up, it's very common for real estate agents to prepare an informal presentation to give you. Consider keeping a list of the questions that you have. There are some truly great agents out there so don't prefer settling any agent that walks to your door or you will most likely end up being
disappointed. Keep in mind that hiring an exceptional real estate agent will go a long way in being happy and getting the terms and conditions you are looking for in your sale. In the end, you get what you put into it. There is a certain level of investment needed to make anything successful. Once when you are done with the interviews and research, trust your instincts. You will be sharing sensitive financial information and time with this person, so you surely want yourself to like them and for them to be trustworthy enough towards you. It's your property and play it well with the support of an ideal real estate agent with all the above-mentioned characteristics to taste success.
https://www.youtube.com/embed/0a5FRF-wBnw
Want to have a chat about the property or about your buying or selling needs?
Book an appointment today with Mr. Hani Faraj and be relieved of any stress.