How to Make Vancouver Homes More Affordable
Posted by Hani Faraj on Wednesday, May 27, 2015 at 9:19 PM
By Hani Faraj / May 27, 2015
Comment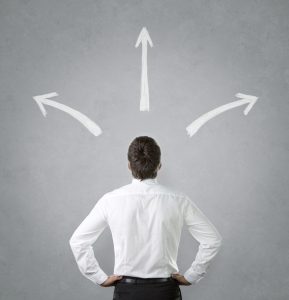 Over the last few weeks, we have watched a lot of people get blamed for Vancouver's so called housing affordability problem.
First, it was foreign investors and now it is property flippers.
Politicians and even real estate moguls, like Bob Rennie have thrown around the idea of taxing foreign investors and/or local speculators –- who buy condos at pre-sale and then flip them within in three to six months after their completion.
But is it really a good idea for the government to try and drive real estate prices down?
How do you feel about that if you already own a home? Do you really want the value of your home to stop appreciating?
Probably not.
(Buying a home? Go here to search all homes for sale in Metro Vancouver.)
Reality Check
And let's be honest, in the end do you think politicians will voluntarily take the property tax revenues increased housing prices bring out of the coffers of the government.
Don't count on it.
So let's dig deeper than today's headlines to find real solutions.
I think two make the most sense:
Give First-Time Homebuyers a Tax Break
Why penalize those who can afford to buy in this market, at these prices. The real issue is opening homeownership to those who are seeking to buy their first home –- not robbing current homeowners of their existing equity or ability to upsize and improve their lifestyle due to appreciating home prices.
So I say we focus on helping first-timers buy a home.
Build More Houses
Not to oversimplify the issues, but the sale of homes, like the sale of every other product or service is primarily driven by supply and demand. When demand exceeds supply, prices go up — and when supply continues to dry up prices go even higher.
Here's a quick look at what's currently happening in the Metro Vancouver Market:
Housing supply dropped 0.9% from April of 2014 to April 2015.

Currently, there are 12,436 homes available for sale. That is down over 20% or more from typical levels. During the last few years, April listings ranged from 16,000 to 18,000.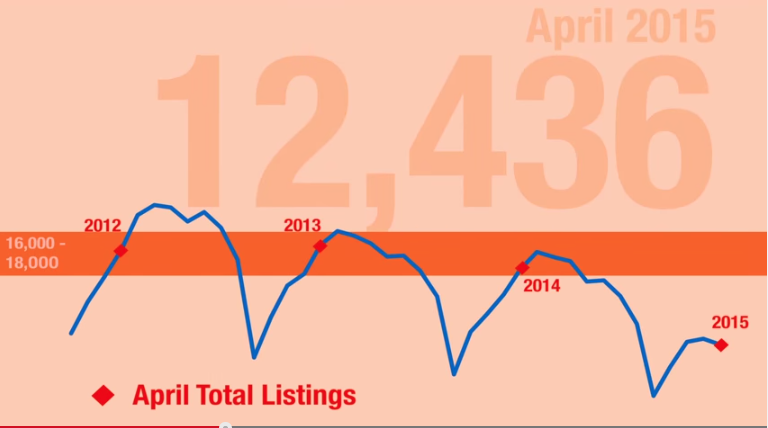 One way to gauge demand is to look at sales to total listings. There were 4,179 sales in April and 12,436 total listings.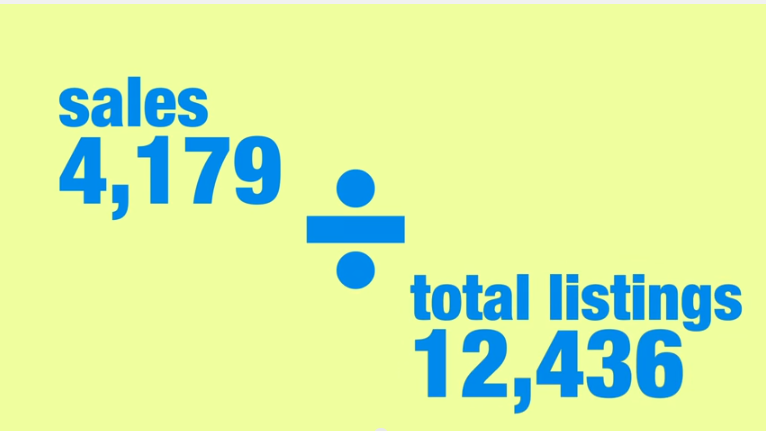 So the sales-to-active listings ratio was 33.6%.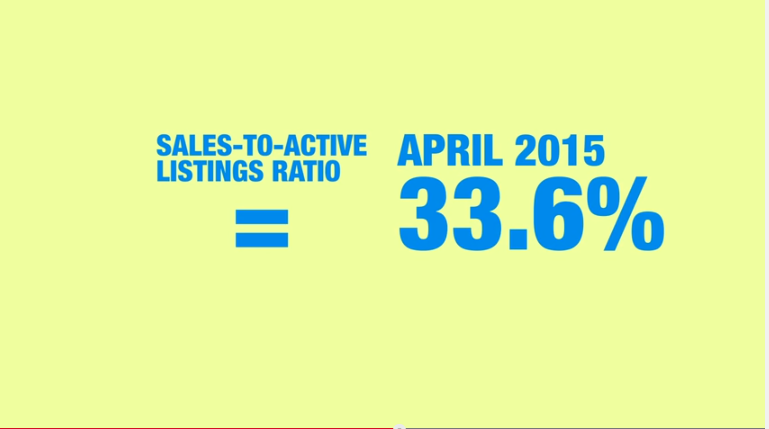 This is the highest level of housing demand Metro Vancouver has seen since June of 2007.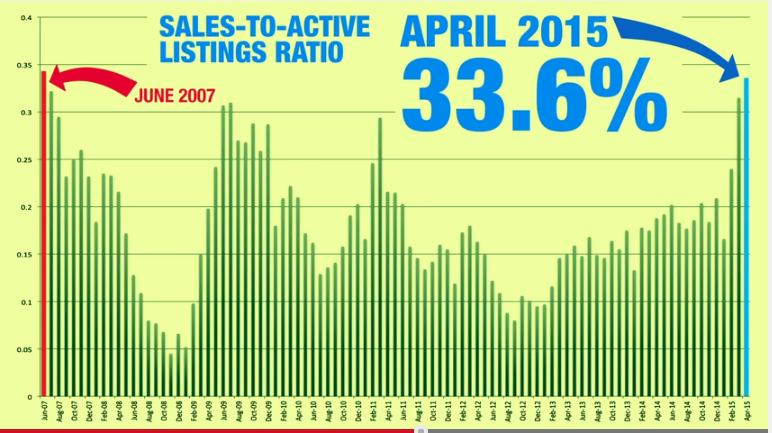 A buyer's market exists when this ratio drops under 12%. The market moves to the seller's favor when the ratio tops 22%. So as you see below, this indicator shows that, as of April, Vancouver's housing market is a solid seller's market.
Conclusion
If demand continues to dwarf supply, prices will keep going up. The only way to stem the tide is to build more houses — in this case single-detached homes (which are in shortest supply and highest demand) in affordable areas.
Driving prices down by taxing foreigners and speculators is risky business and may end up hurting current Canadian homeowners (who'll see equity gains disappear) more than anyone else.
How Can You Find the Home in a Hyper Competitive Seller's Market?
Your real estate agent is your key advantage. You need one who knows the area, understands the negotiating process, and can help you craft the right offer. You have to move fast in a market like Metro Vancouver. We can give you that competitive advantage.
Call me at 778-800-2587 to discover what makes Vancouver House Finders different.
(Selling your Vancouver home? Go here to find out what your home is worth.)