Hot Summer of Real Estate in B.C.
Posted by Hani Faraj on Monday, September 11, 2017 at 6:45 PM
By Hani Faraj / September 11, 2017
Comment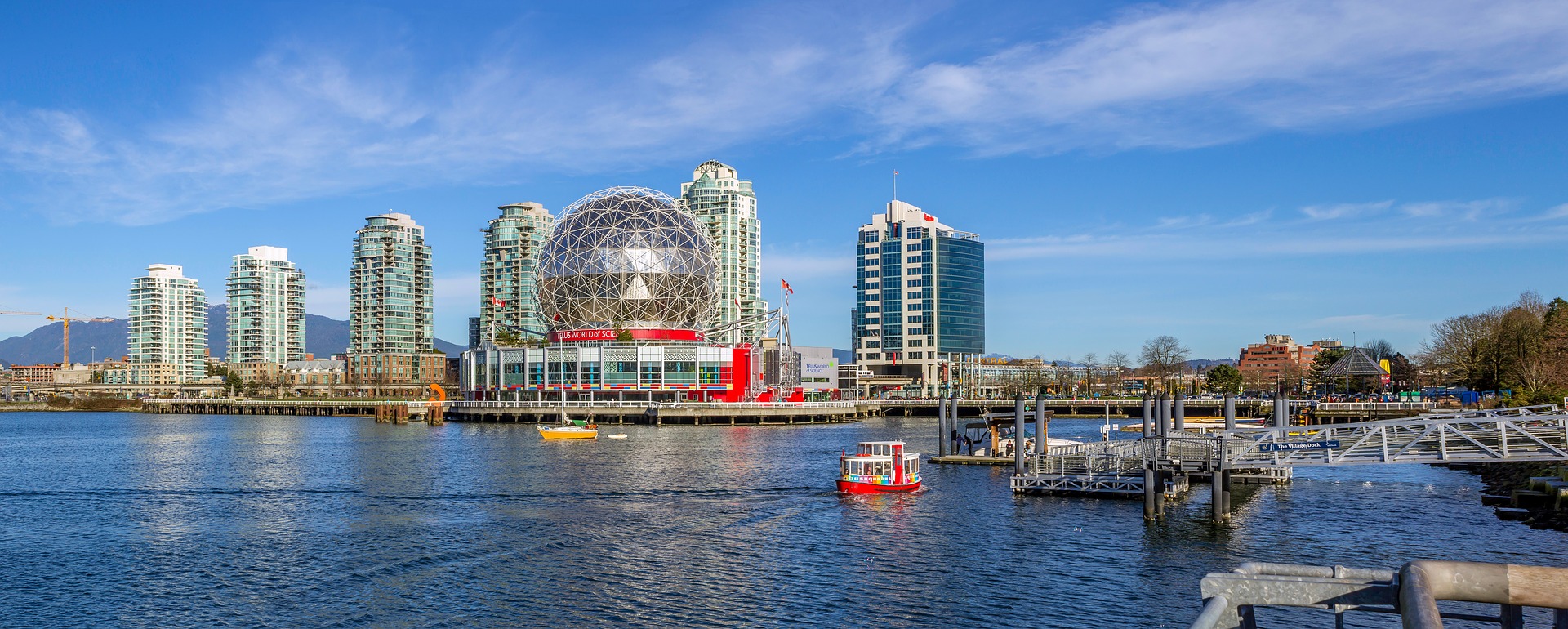 Known as one of the most ethnically diverse city and a city with beautiful geographical locations, Vancouver is the most expensive real estate market in all of Canada, and it's continuing to climb, a year after the Foreign Buyers shock-tax.
In the figures published by the Real Estate Board of Greater Vancouver (REBGV), the number of sales in the month of August 2017 were pushed from average to above average levels, mainly due to the sustained and continuous demand for the condominiums and townhomes market in the British Columbia (B.C.) region.
In August of 2017, there were 3,043 residential properties which were sold, which marks a 2.8% increase over the previous month and a 22.3% increase from August of 2016.
Also, when compared to sale of residential properties for the month of August throughout the decade, the sales of August 2017 were 19.6% above the average.
President of REBGV, Jill Oudil in a news release said that the "First-time home buyers have led a surge this summer in demand in our condominium and townhome markets. Homes priced between $350,000 and $750,000 have been subject to intense competition and multiple offers across the region."
The REBGV noticed a strong demand for condominiums and townhomes due to the first-time buyers and long-time homeowners competing for the same type of property.
She also noted that, the real estate conditions for detached homes have entered a balanced market, meaning there is less upward pressure on prices and buyers have more selection.
The heat in the condominium market is highlighted by the sales-to-listings ratio, which was at 76.3% in August 2016 as compared to 16.3% for single-detached houses.
Condominium sales were strongest in transit-friendly suburbs where condominium buyers can purchase a slice of the urban lifestyle.
Prices for condos averaged at $628,800 last month, which is an increase of 19.4% from a year ago and a 1.7% increase as compared to July 2017.
Adding to the price pressure in August there was a decrease in listings. Listings fell by 4.2% as compared to July of this year to 8807 for all types of homes.
Also, in August 2017, there were 4,245 new detached, attached and apartment properties which were listed for sale. That is lower by 1.1% as compared to August 2016 and lower by 19.2% as compared to July of 2017.
As per the REBGV, the composite benchmark price for all residential properties covered by the board is $1,029,700, a 9.4% increase over August 2016.
The benchmark price for a detached home was $1,615,100 in August 2017, which is a 2.2% increase from a year ago.
The benchmark price for an apartment was almost $627,000 in August 2017, which is a 19.4% growth when compared to the same period last year, which is not surprising as there was the Foreign Buyers Tax which was passed in August of 2016.
In August of 2016, the Foreign Buyers Tax which was passed by B.C. government in the Bill 28, the Miscellaneous Statutes (Housing Priority Initiatives) Amendment Act, 2016. The announcement of Bill 28 and the immediate implementation, caused for an uproar in the real estate market in B.C. and eventually caused a downward spiral for the entire province in 2016.
The tax, which was a reaction to pander to the notion of the general public that the foreign investment in the housing market had to be reduced as it was seen as a major contributor to the rapid rise in home prices.
As per Bill 28, The Foreign Buyers Tax by British Columbia, or B.C. 'foreign buyers tax' a 15% tax is to be added to Property Transfer when property is purchased in Metro Vancouver by a purchaser who is not a Canadian citizen, or a or permanent resident.
The Foreign Buyers Tax had led to a slowdown in real estate related activities, however it seems like a year later it appears that the housing market is nearly as hot as a cup of tea.
The REBGV does not include White Rock, North Delta, Surrey, and Langley, which are all part of the Fraser Valley Real Estate Board (FVREB).