Home Listing Terms To Know 
Posted by Hani Faraj on Monday, April 18, 2016 at 8:09 PM
By Hani Faraj / April 18, 2016
Comment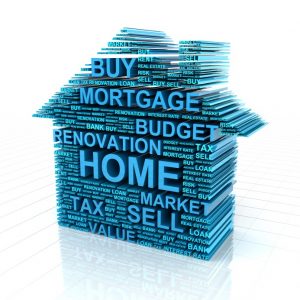 Home buying has its own set of terms and phrases that buyers should know when perusing the listings. As with any specialized area, the terms used in home listings are often confusing at first, but understanding them is simple enough once you get to know how they are used. Take a look at these common home listing terms and their meanings before you start house shopping.
The Basics Of Describing A Home
In a listing, the description of the home is one of the most important things to understand. It tells you all of the basics of the home's size and features, things that will help you decide if you want to go take a closer look. Here are a few of the basic terms and abbreviations you will need to know.
BR/BA: Bedrooms and baths. This tells you how many bedrooms and bathrooms the home has.
Bonus Room or Den: This is a room that does not qualify as a bedroom because it has no closet, but may still be a separate room with a door. Bonus room may be abbreviated as bns rm.
Det: Detached, usually used in reference to a garage.
C/A and C/VAC: Central air and central vacuum.
F/A: Forced air, used in reference to the heating system.
DR/FDR: Dining room and formal dining room. A formal dining room is usually a separate room that includes lighting, making it more formal than an open dining room.
OSP: Off-street parking. This can be important if you are looking at condos or townhomes.
FCD YD: Fenced yard.
Terms Of The Sale
Some of the terms that are important in a listing don't just describe the home; they describe important things to know about the actual sale of the home. Get to know these abbreviations and terms so you will have an idea of what you might be getting into.
FSBO: For sale by owner. This means that the owner is acting as his or her own realtor in the sale and has not hired a professional to negotiate.
Bank-owned: This is a property that is owned by the bank, usually due to a foreclosure.
Owner Finance: This means that the owner is willing to finance the sale, rather than using a traditional mortgage with a bank or other lender.
Quick Possession, or Q/P: This means that the home is often already vacant and the sellers are looking to close quickly.
Contingencies: The most common contingency is that the sale is dependent on the owner finding a new home to which to move. This means that the process could be delayed.
Your REALTOR® can help you with any terminology in a listing you don't understand and make sure that your home hunt is smooth and easy.