What happens when your long-term relationship ends and you co-own a house.
Posted by Hani Faraj on Sunday, November 3, 2019 at 3:00 PM
By Hani Faraj / November 3, 2019
Comment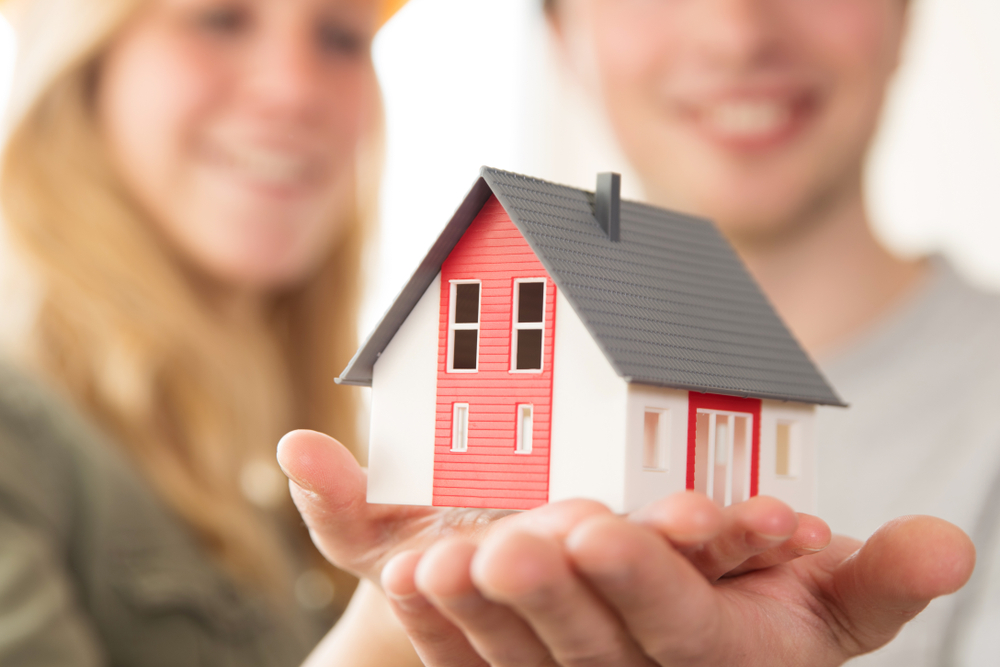 What happens when your long-term relationship ends and you co-own a house
If you're planning to own a house or already owning one with your long-term partner, here's what you need to know when your relationship didn't go as planned.
Nora, who asked Global News to change her name for privacy reasons, and her boyfriend have been dating for three years before they decided to buy a house together in a suburb in Ontario.
On a quest for their new home, she took advantage of the government's first-time homebuyers' tax credit. A piece of financial advice that was given to her to put the home in her name sounds ideal at that time since she was already earning money while her partner was still in school.
Aside from their mortgage being in Nora's name, the couple had another personal loan, too. The two broke up after only living a year in their new home. Unfortunately, There was no formal agreement made before, regarding who will be responsible for paying what.
Unsure of her rights and with a huge amount of money on the line, Nora ended up getting a lawyer.
"She, unfortunately, advised me that he could get up and walk away if he really wanted to, and I would have to take him to court to try and get the money that he owed," Nora said.
Luckily, With the help of her lawyer, Nora and her ex-boyfriend decided to sell their house and that he would be obliged and responsible to pay his half on their outstanding debt.
Nora admitted that she got fortunate but incredibly stressed out as she had no idea the sort of risk she got into.

Importance of A Cohabitation Agreement
With the rise of the number of Canadians in common-law relationships, the number of cohabitation also rose according to data. Meaning Nora's experience is not that unusual.
On the report of Statistics Canada, more than one-fifth of all couples — 21per cent — were living common law in 2016, wherein it was only 6 percent in 1981.
The government agency also added that many adults now opt to live common law before marriage. The latest available data found that 39 percent of married 25- to 64-year-olds lived common law with their current spouse before getting married.
According to Diana Isaac, a family lawyer at Toronto's Shulman Law Firm, common-law partners don't have the same rights married couples do, and many don't understand the risks of buying a home together.
In Ontario where Isaac practices, unlike in marriage, common-law couples do not have any automatic rights to property. In this case, a cohabitation agreement is really important as not everyone will be as lucky as Nora.
A cohabitation agreement is a contract that outlines how a couple will be responsible for assets like property and spousal support if they split or one of them dies in the time being. It's basically a written legal protection for both parties and clearly outlines who owns what.
In most cases, these agreements are crucial if the property is legally only under one name but both parties invested in it. Cohabitation agreements are also applicable a couple just decided to move in together and started putting into the household. So if a couple splits, each person has legal claims on what's technically theirs.
"The individual that is not on [the] title would have to prove their contributions by way of a trust claim in order to have an equitable interest, which becomes very complicated and very costly," explained Isaac.
In cases like Nora's, if she and her boyfriend didn't come to a post-split agreement, she would have been on the hook for the house, Isaac said.

Laws vary across Canada for common-law spouses
Common law legislation differs from province to province. In Ontario, couples will only be considered common law if they've lived together for three years or more but could be sooner if they have a child together.
In B.C., If a couple shared a home in a marriage-like relationship for at least two years, or they've lived together under two years but have a child together, they are considered as common law
In 2013 The Supreme Court of Canada ruled that Quebec does not have to give common-law spouses ("de facto spouses") the same rights as those who are married. However, the government says they can still obtain a degree of protection in the form of a cohabitation contract.
Unlike the previously mentioned provinces, in Manitoba, all laws in the province governing property rights of married couples are applicable to common-law couples who are in a conjugal relationship for at least three years. In addition, the Vital Statistics Agency enables Common-law partners to register their relationship.
It is necessary that couples are fully aware of the laws in their province so they can make informed decisions. Isaac suggests couples to consult a lawyer if they need help for drafting cohabitation agreements before actually moving in together.
Nora wishes she knew about Ontario's laws earlier. She wants unmarried couples to know the importance of having themselves protected if they're planning to own a home with their partner.
Resource: Global News
Looking for a property? Book an appointment today with Mr. Hani Faraj to learn more about our available properties.