Do I Need a FOR SALE sign board for my property?
Posted by Hani Faraj on Friday, July 20, 2018 at 9:58 PM
By Hani Faraj / July 20, 2018
Comment
Recently, it has come to our attention that there are a lot of people in the market at the moment that don't have a for sale sign board outside their homes.
The newspapers and shop windows are now outdated and people are turning to the internet to start their search for their next property. The rise of the digital world has changed a lot of things we do. Rather than actually speaking to our friends, we tell them what we are up to by posting updates and pictures on social media. We shop online, chat online, even date online. But what about buying and selling houses online?
Before the internet took over the world, people would search for houses by visiting high street estate agents and seeing what they had to offer. But now, it is estimated that 95% of people begin their home search online.
With the ever-mounting use of online marketing, is there still a place for the traditional humble For Sale board?
Sometimes, for sale sign boards are seen as a nuisance. The thought of neighbors knowing you're moving and might gossip about it is frustrating at times. You might get strangers come knocking on your door and making inquiries about your house but that's secondary.
Check Also : How do you prepare for Open an House ?
No doubt the board outside your house helps your estate agent with brand awareness too, but so what?
We hear many reasons why property owners don't want a sale board:
"I don't want to worry the gardener"
"I don't want my neighbors knowing"
"we don't get a lot of passing traffic"
There are many pros and cons for putting up a for sale sign which you need to look up for before deciding you want a sign or not.
WHY WOULDN'T YOU?
Not to deny, for sale sign can be seen as an annoyance, a tacky eyesore that helps to blight the look of an area. We often hear stories of local residents and councils being opposed to for sale sign, particularly if there are streets filled to the brim with them. There are also often complaints that for sale sign are left up too long, even once a property has been sold.
What's more, many people see boards as antiquated and without purpose in an increasingly digital world. The majority of people head online when it comes to browsing for property. Gone are the days where people drive past a for sale sign and immediately pounce on this initial interest. Word of mouth is no match for the power of the internet, where potential buyers can search for thousands of properties at the click of a button. The internet allows property to be advertised on local, national and global basis 24 hours a day, 7 days a week and 365 days a year.
If your property can receive huge levels of exposure on the major property portals, is there really any need for a for sale sign? Are there really enough buyers out there who might see your for sale sign by chance and subsequently show an interest in your home? Is it worth it?
WHY WOULD YOU?
If you are on the market trying to sell your property, should you have a for sale board?
Yes, you 100% should.
If you're selling your home then no doubt you will want to sell it for the best possible price, in the shortest possible time frame- everybody does! The way we see it is that all exposure is good exposure and if you really want to get your property sold, then having a board up outside can only be a good thing. Usually, 7% of all the enquiries are a result of boards outside properties and whilst one may argue that's a small percentage, its still almost 1 in 10 of all the enquiries. It is potential, where extra viewing or two of your property wouldn't really harm with someone having spotting your board. Sometimes people spot a board outside, like the house and will like request for the needed information whereas perhaps also the things which didn't appear on websites under this criterion and so often we find people end up buying properties that are totally different to their initial ideas.
Check Also : Average time to sell a house ?
Now you and I both know that virtually all buyers will search online for property these days and so many don't see the need to have a for sale board but there are many reasons which are valid to have one.
For instance, people still do jump in the car on a Sunday and drive around areas they would be interested in buying in to get a 'feel for the area'. Friends and family from outside the area visiting the family may well be 'thinking' of moving to your area but not actively looking and the fact your house is on the market may just spur them to take the next steps. Having a board can attract the 'opportunist buyer' too that is the buyers who aren't actively looking but would be interested if your house popped up on the market. Also, without one you cannot say you are ticking every box and doing everything possible to find a buyer as quickly as possible for the highest possible price.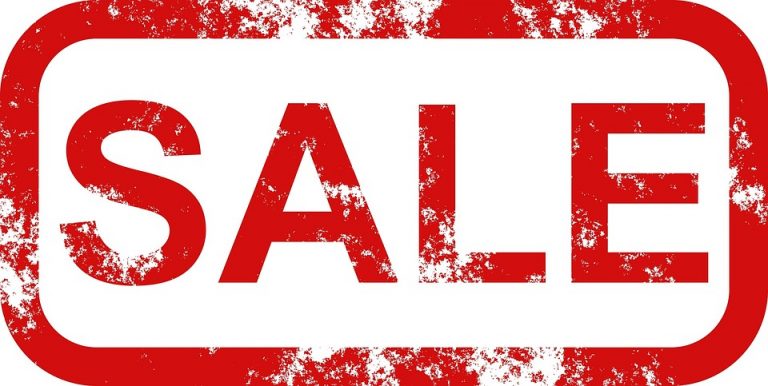 There are more reasons why we suggest you have a for sale board:
A very high percentage of buyers will drive into an area or a specific street they want to live in live in and will quickly look for for sale boards- we wouldn't be surprised if you chose your last home by this method?
If you look at it from a buyer's point of view, when they enter the street we want them to concentrate immediately on your property and nobody else's. There's nothing worse than a potential buyer trying to find a property and then they see something else that puts them off the street or worse still, they see a neighboring property for sale?
If you think about it this also applies to a potential purchaser that we may have already spoken to or may have already seen the property on the internet- we want them to be able to find the property immediately.
It goes without saying that if your potential buyer can't immediately cast their eyes on your property because there's no for sale board then you run the risk of them missing yours and looking at the next available property on their list.
It is also extremely important at the viewing appointment stage that the buyer is attracted only to your property when they approach your street- we don't want your buyer being put off at this point by any other potentially negative distractions.
One final, but very important point is, 'is this seller serious about selling?'. This is a question that is regularly asked when a board is not present. A quality buyer will only want to offer on a property where the seller is genuinely serious about selling. It's just one of those things.
As usual with these things, you have to measure the pros and cons and work out if the possible advantages outweigh the downsides. It is generally advised that boards are still a very useful marketing tool and bring extra exposure to your house, but in an age where things are now so heavily revolved around the internet and digital marketing, you have to ask yourselves whether they still have enough relevance.
Well, look again at the instances given above, and decide carefully. Is it worth potentially missing those opportunities for sake of upsetting the gardener or feeding gossip to your neighbors. Your neighbors will soon know you are selling when they see people waiting outside to view your house. It is advised to stop with hesitation as due to that, seller maybe be losing some serious buyers.
The bottom line is- for sale signs matter to some extent and you should have one in your yard when you decide to sell your property.
Want to have a chat about the property or about your buying or selling needs?
Book an appointment today with Mr. Hani Faraj and be relieved of any stress.