Burnaby - The perfect cross between Culture and Community.
Posted by Hani Faraj on Friday, April 28, 2017 at 5:30 PM
By Hani Faraj / April 28, 2017
Comment
Burnaby is a beautiful city located in British Columbia towards the east of Vancouver. If you want nature alongside the amazing city experience, Burnaby is just the right place for you. Reaching City of Burnaby is easy whether you are travelling by road, air or even the sea with easy connectivity from Vancouver.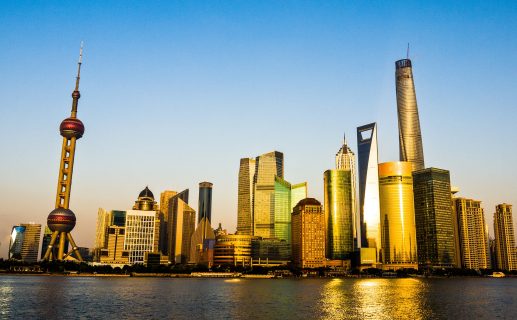 Once you are in the city, there is something for everyone of all ages, skills and interests. From activities like skating to art galleries to golf and what not. City of Burnaby has a wide range of experiences to offer. Established as a rural setting, Burnaby has become urbanised over the course of time.
People here prefer a simple and a rather quite and eventful life than the metro nightlife. The lakes like the deer are and the famous Burnaby lake are favorites of the locals here. With many burnbay lakes and parks which allows you to walk along the Fraser River like deer lake park, it is a delight to the people who love nature.
Commuting here is an easy and hassle free activity. The city offers Skybuses, buses, taxis and other private taxi services as well which allows for a convenient travelling experience.
If you are looking for a new home, Burnaby North is a great place to be! There are a variety of different types of homes for sale in Burnaby North, and all of them are perfect for anyone looking for a new place to call home. Whether you are looking for a single-family home, a townhome, or a condominium, you will be able to find something that is perfect for you in Burnaby North.
People here focus on educating children for a better tomorrow. There is a district called the School Distrcit 41 with 41 elementary schools and 8 secondary schools. It has one of the largest AP programs in Canada and the rates of completion and transfer to post-secondary are well above the district average. Annually, over $6 million in scholarships are awarded here.
Among the top activities and things to do, Burnaby Big Bend Tour tops the list. With about 43 farms producing everything from cranberries to zucchini, it is delight to visit these farms which is referred to as the "Country in the city". If you want to see the whole city, hop on the the classic model train that goes around the city on weekends.
Looking to buy a house in Burnaby South? Here are houses for sale in Burnaby south that you may be interested in
In the must see places list, is the Burnaby Village Museum which is a 1920s style village set up with everything you would find in a village. From local shops to farmhouses, it has everything that would take you years back into 1920s.
If you are an admirer of architecture and art, a few must visit places are the Burnaby Art Gallery, and SFU Museum.
Read Also :
This is just a small fraction of what Burnaby City has to offer to you. Metropolis in Metrotown is the largest mall in the whole of British Columbia. It has a whooping number of 480 stores inside it! If this is not a reason enough to visit Metropolis, it is hosting a Fleurs de Villes Festival from April 5th to 9th showcasing fashion focused floral displays which is sure to leave anyone in awe.
Burnaby is hosting an European Festival this year on May 27th and 28th with delicious cuisines and cultural delights from Europe. For all the music lovers, Burnaby blues and roots festival keeps you in the rhythm. Held in August, it is a 9 hour festival which is full of music. The Hats Off day scheduled for June 3rd this year, is a one day extravaganza featuring a colorful one day parade and filled with local flavours and a big street party.
A lesser know but huge part of City of Burnaby are the big film studios which has filmed lots of movies including Fantastic Four I and II.
When it comes to food, Burnaby City has it's own set of top notch restaurants offering delicacies from all cuisines from around the world. From Chinese to English, you get served everything in the city. The Bao is a go to place for a Chinese meal. 50's Burgers is where you get the best of Burgers and hotdogs around town. Sushi Bar is one of the best if you are a fan of Japanese.
The city has a lot more to offer even in the day to day activities. It is the perfect balance of modernity and nature being so close each other.
Looking to buy a house in East Burnaby? Here are houses for sale in East Burnaby that you may be interested in
The real estate of the city has always been in a rise. The real state data shows that the benchmark prices in all of the sectors of Burnaby's real estate market has been rising. From the year 2016 to 2017, the rise has been the highest. City of Burnaby ranks sixth in the Lower mainland average home price. It is a promising real estate market which is only flourishing ny the day. Due to the good quality of life here, people want to settle down in this beautiful town. With the growing highrise setting around it, there has been massive pre booking of apartments and condos specially near Metrotown and Brentwood.
In addition to this, British Columbia kicked off a partnership called BC HOME partnership in 2016 which now 25-year interest free mortgage loan for first-time qualifying buyers. They can save up to 37,500$ or up to 5% on the purchase price. The mortgage loan ill also be payment-free for the first five years. Instead of renting, people are now buying their own homes. This is probably the best time to buy a house if you have any near future plans. With the high average real estate price, the houses serves as an excellent investment options and are readily available for selling with so much prebooking taking place all over the city.
The city gives a mix of countryside and a high-rise city life. In a day you can have the best of both worlds. It is a place where you would not need a vacation from life, and if you do, it is just 10 minutes away from wherever you are in the city. People here are warm hearted and are known to lend a hand to one another in times of need. Everyone works for the betterment of the society and try to live in harmony and peace. They welcome you with great support and enthusiasm whether you are a tourist or a new neighbour.