An inviting home in the heart of West Vancouver, waiting for you.
Posted by Hani Faraj on Monday, June 4, 2018 at 9:19 PM
By Hani Faraj / June 4, 2018
Comment

Moving into West Vancouver is like a dream come true for anybody who is looking to settle down in a residential yet slightly industrial settlement. Though a part of North Shore, it is a district municipality which has been a famous city known for being one of the locations for the Winter Olympics held in 2010.

If you were to take a walk on the streets of West Vancouver, you would feel a distinct style of architecture that is globally known. The homes showcase a deep influence of the past in the form of the Post-World War era that has led to many innovating new styles which are integrative. This style was able to include designs that could be built on rocky terrains and have open floor plans, skylights for natural lighting and extensive use of glass for windows.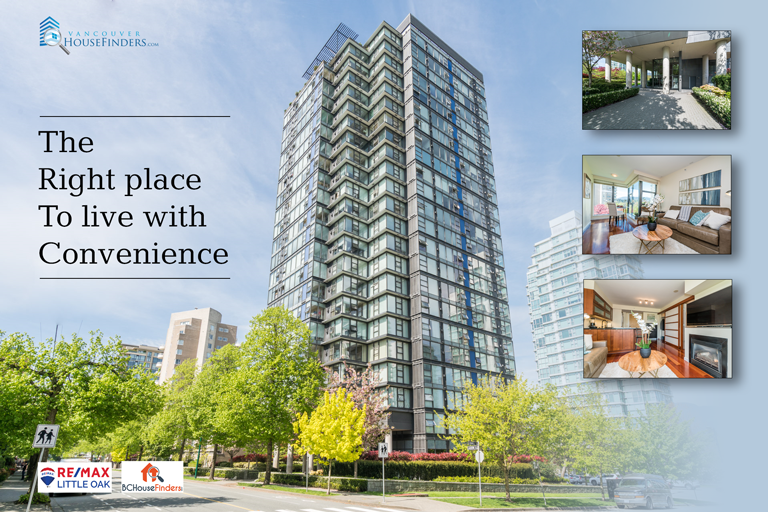 As is 'The Park', a residential building situated in the West End. The property is a one-bedroom and den concrete condo at the edge of the West End and Coal Harbour. The home has a spacious open-concept kitchen and living. It includes granite countertops, wooden flooring as well as a cosy fireplace next to which you can warm up with a hot cup of cocoa. The home boasts of in-suite laundry and lots of storage for your family. The residential complex also comes in with a secure underground parking, storage locker and is also pet-friendly.
Located at Alberni and Bidwell, just steps from the Seawall, Denman, Robson, it is the perfect spot for easy access to entertainment, amenities, shops, restaurants and recreational centres. It has a beautiful West and Northwest exposure with views of Stanley Park, Mountains and Coal Harbour.
Moving on to the town and its' beautiful elements;
Do you love shopping?

Even if you don't, it is interesting to note that the first mall ever built in Canada was in the 1950's which was named as the Park Royal Shopping Centre. This mall stretches up to 2 kilometres and even cover the Marine Drive on either side of North Vancouver. The centre also houses many established stores, boutiques and stores.
When it comes to the education system, West Vancouver is pretty ahead with some of the best schools in the country. The schools are well equipped with extra-curricular activities as well as sports. The public schools are operated by the district and have some of the best rankings in the country such as West Vancouver Public School and Ecole Cedardale. On an average though, the schooling system in West Vancouver has a received a 9.2/10 overall.

West Vancouver is plentiful with various recreational facilities such as an 18-hole par 3 golf course, a pool, ice-rink, tennis and basketball courts as well as skateboard and public parks. Moreover, the new West Vancouver Community Centre was rebuilt and opened up again in 2009.

The community of West Vancouver consists mostly of middle-aged people in addition to equal proportions of young and older population. Since the city is primarily residential in nature, it has led to the population to be culturally diverse. The 25-block strip around Marine Drive is the main centre for commercial activity in the city and consists a variety of shops, office spaces, unique cafes, banks etc.
West Vancouver has been known to be the home of the best restaurants in the world. You can actually experience the cuisine of almost any country in the world. Just take your pick, be it Italian, Chinese, Greek, French or Asian. Some of the most famous fine-dining restaurants are situated on the beach which only adds to the experience. The Handi Cuisine Of India is one of the very famous restaurants in the area. They have been serving the lower mainland for over a decade now. The cuisines served here are mostly traditional East Indian Cuisine such as curries, tandoori and other such specialties. Another 'jewel in Vancouver's culinary crown', is the West Restaurant. The restaurant has an open kitchen theme which lets the customers have a peek into what's cooking and witness their own dishes being prepared expertly.

If you are a bachelor, couple or family looking for a place to settle with a adventurous streak, then this is the place to be. This is the town where nature comes to life with a huge bucket list including activities such as Skiing, Mountain Biking, Kayaking, and Golfing, Hiking and climbing suspension bridges as well. You can go for hiking and walking which can also be experienced at the many other parks in the area such as the Cypress Provincial Park, Lighthouse Park and Whytecliff Park which offer beautiful scenic views, landscapes and can really interact with nature and its elements.
In terms of art and culture, West Vancouver is the place to be. It not only offers a huge collection of galleries, museums and other cultural fests as well. One of the events, which is very popular among the people in West Vancouver, is the "Community Day" celebrated on the first Saturday of June every year. It is a day for you to bring in your family and enjoy a fun-filled day. It includes a parade, music and dance stages, food stalls, Children's Play Area and even a community day lounge to meet new people in your neighbourhood.
The residential property hosts a total of 562 square feet property which is ample for a bachelor, a couple or a small family. The building in itself was built in 1998 and has that old architecture feel to it. The city is filled with a community which is not only filled with beautiful people but also a heart-warming culture which is only inviting. The locals are the kind who will ask you about your day, help you put when you are in a pickle and invite you to Sunday night barbeques. This community will welcome you with open arms and you will never ever want to leave.
Don't think about it twice if you are looking to buy or move. Even if you aren't sure, just go for an appointment. What's the harm in checking it out?
You will fall in love, that's a guarantee.
Book an appointment today with Mr. Hani Faraj and be assured to have an amazing experience.