A Home Nestled In Natural Beauty Seamlessly Combined With City Life
Posted by Hani Faraj on Wednesday, April 25, 2018 at 8:32 PM
By Hani Faraj / April 25, 2018
Comment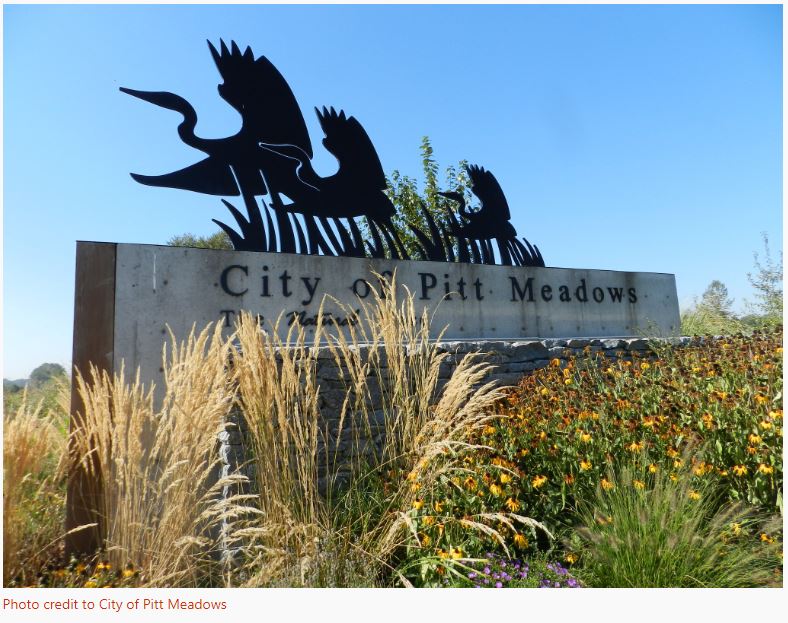 Pitt Meadows is the kind of place you dream about as a child. A place to set-up your perfect home and start a family. Nestled right between the mighty Fraser River and the majestic Golden Ears mountains, Pitt Meadows is growing in popularity with a population of more than 18,000 citizens.
Would you believe it?
82% of Pitt Meadows actually falls under the Green Zone including watersheds, floodplains, forests, wilderness, wildlife habitats and so on. If you are looking to go fishing, you need not look further. The Fraser, Pitt and Alouette rivers are sufficient for fishing as well as agricultural needs. Though Pitt Meadows is an agricultural town, it has a booming business community as well.
86% of the Pitt Meadows landmass is located within the province's agricultural land reserve which includes extensive parcels located in the southwest as well as northwest portions of the city. Majority of the agricultural products include cranberry and blueberry farms as well as horticultural products and greenhouse crops. The speciality also includes cut flowers and speciality peppers. It's an experience to try these peppers. The industry also includes grazing and dairy farming.
The town is well connected by road, air and water. There is an airport situated at the southwest corner of Pitt Meadows. The public transportation system is also efficient with the Coast Mountain Bus Company, an operating company of TransLink working a number of bus routes within the town. Route #701 will take you to all the major towns such as Coquitlam and Maple Ridge. In terms of roadways, the Pitt River Bridge and Mary Hill Interchange Project has replaced swing bridges as well as the Lougheed Highways. The Golden Ears Bridge connects Pitt Meadows and Maple Ridge with Surrey and Langley. So, if you are a long-distance commuter, you need not worry.
Another interesting titbit about the town, The Pitt Meadows Paddling Club was awarded the Maple Ridge-Pitt Meadows Accessibility and Inclusion award in 2011 for Leisure and Recreation as well as Volunteer categories. The PaddleAll programs have been designed for cognitive and physically disable individuals. Access Transit even provides door-to-door service for such individuals who find it difficult to use public transportation.
In terms of education, Pitt Meadows boasts of four elementary schools and one secondary school which are all part of the School District 42 Maple Ridge-Pitt Meadows. The secondary school (Pitt Meadows Secondary School) is specially known for its academic excellence as well as the basketball and hockey programs. The school also boasts of a field lacrosse team which is a great plus for students with varied interests.
One great way to spend the day that should be experienced in the city is the Meadows Maze, which is part of the Agri-tourism initiative. It houses one of the largest corn mazes which is fun for the family and kids. For people who enjoy maps or tall foliage, this is the right activity place for you.
The culture at Pitt Meadows is rich with community and recreational centres spread all around for public use. The most prominent ones are found in Civic Centre, town centre and the Sawyer's Landing Waterfront village. There are many river access parks that is ideal for a romantic evening out or even just for the kids to play. The parks are well established with parking, viewpoints and picnics. Not only that, the parks also feature sport facilities, trails, bike paths and many other recreational facilities.
Many of the indoor facilities include ice-skating rings, conference rooms for workshops and other such activities. The river parks also have boating opportunities as well as cycling and equestrian paths. There are many classes that you can enrol yourself in as well.
In terms of shopping centres, Pitt Meadows is close to the new retail shopping centre, Meadowtown Centre situated on the border shared with Maple Ridge. This centre boasts of stores such as the Real Canadian Superstore, Michaels, Tim Hortons, EB Games, a Cineplex and so on. You need not worry about any of your shopping needs!
The Fairways situated in North side of Pitt Meadows can be tagged as one of the most desirable places to live. The property has a penthouse which in itself is a huge plus.
It comes with two bedrooms and a living den with two bathrooms and patios respectively. Since it is situated on a mountain, the views are absolutely gorgeous. You will just not be able to take your eyes off it. The apartment complex also includes a golf course which is just perfect for those morning golf lessons with brunch at the club. The Fairways building is pretty close to a lot of shopping centres and convenience stores.
The penthouse has separate bedrooms and tons of storage. The added storage is a plus if you have kids or plan to have in the future. The unit comes with granite counters in the kitchen as well as laminated floors across the house. A ready to move-in home, it also includes a new washer/dryer and stainless steel appliances.
If you are not looking to move-in here but just want to invest for a future date, the units in Fairways Condo building can be rented out, just with a few restrictions. Pets are allowed as well in this building.
Pitt Meadows is definitely a home away from home. If you are planning to settle or just buying your dream home, this city should definitely be in the running. With more things to do that a city can offer, Pitt Meadows will pleasantly surprise you. The natural beauty combined seamlessly with the rundown of a city life is the perfect solution.
Want to have a chat about the property or about your buying or selling needs?
Book an appointment today with Hani Faraj and be relieved of any stress.