A Beautiful Home In The Quaint City Near The Sea
Posted by Hani Faraj on Thursday, May 17, 2018 at 8:06 PM
By Hani Faraj / May 17, 2018
Comment
Do you day-dream of living in a warm home overlooking a beautiful scenery?
Do you often find yourself scrolling through countless properties online?
Have you almost called a realtor to show you homes?
Well, then. It's time to stop.
Because not only do we have the best homes in Vancouver but we are here to help you through finding the best one.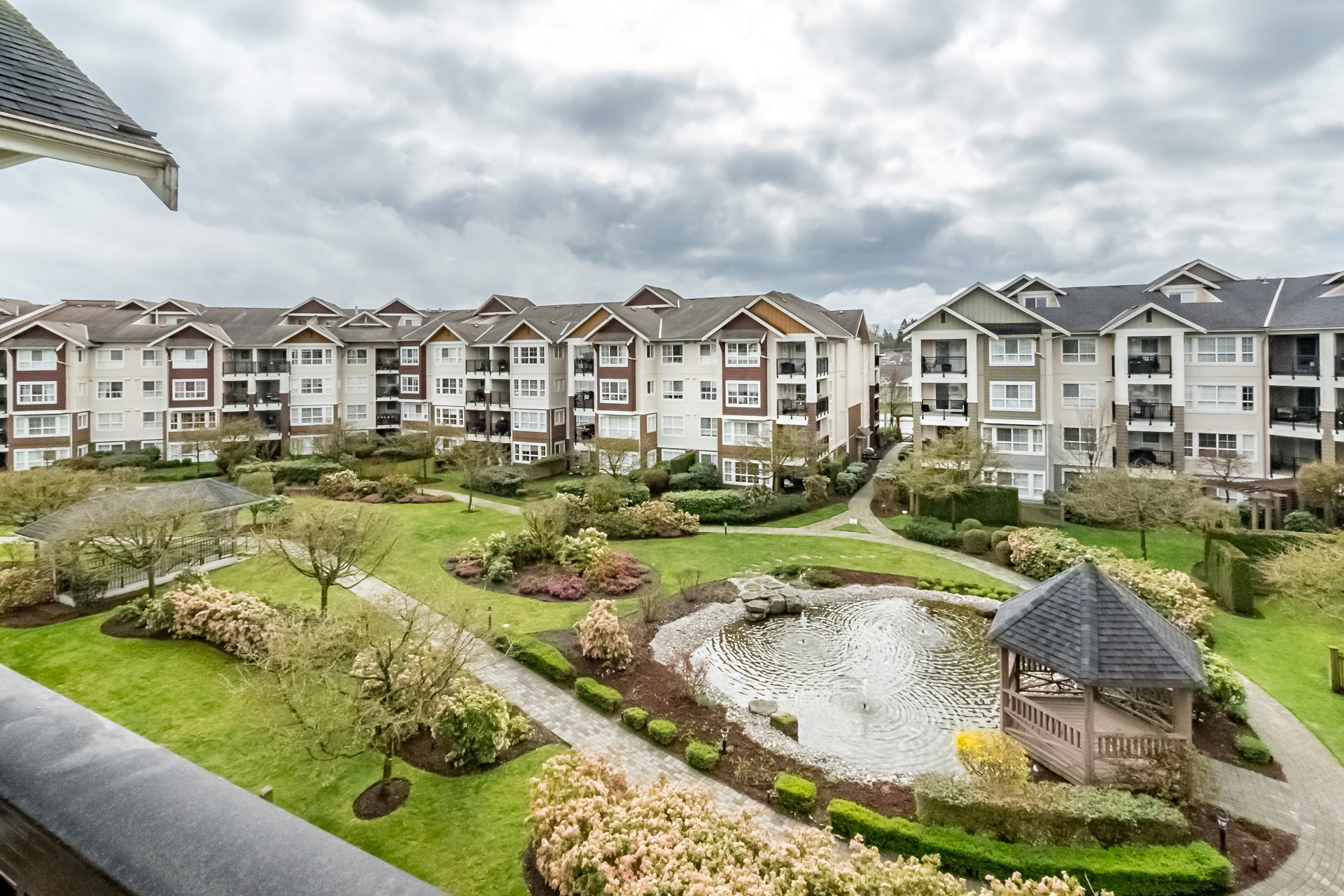 South Surrey White Rock is one of those cities that when you drive through, you just want to keep driving in circles. The beauty and serenity of this community will take your breath away. It is nestled in the southwest corner of the Lower Mainland, around 45 kilometres from Vancouver (It's an easy drive). The community is 19,400 citizens strong with a booming demographic diversity. You will be welcomed by interesting individuals with amazing success stories. The locality is blessed with an eight-kilometre beach filled with sand and shallow water of the Semiahmoo Bay.
In terms of weather, the city is again blessed with moderately pleasant climate all year round. The average temperature can be anywhere between 23-30 degrees Celsius in the summer while as it can drop to 4-6 degrees Celsius in the winter.
The seaside community boasts of a well-built promenade which is frequented by children, couples and families alike. It even has a train station and pier that would be the perfect destination for a fun day out.
In terms of recreational activities, the city is well-equipped with facilities for one and all to enjoy. The promenade is absolutely wheelchair and stroller friendly. The Centennial Park boasts of a curling rink and ravine trails. You can go for a picnic, trail or just host a barbeque lunch at the various parks dotted across the city. The recreational centres also host a range of volunteer based programs and activities for every age group. If you have children, you need not worry. Some examples of the programs include summer camps, excursions, movie screenings, fitness classes, picnics, adventure trails and so on. The people of this community are always filled with positivity and cheer which is just plain addictive.
When it comes to great education, you cannot beat the schools and institutions of South Surrey White Rock. There are a range of public as well as private schools that are absolutely excellent in terms of academic curriculum, extra-curricular activities, sport facilities and so on. The faculty is on par with the best schools in the entire country. The students from these schools have a great sense of responsibility and deep roots to their culture and upbringing.
Some of these schools include the White Rock Elementary School, Semiahmoo Seconday School, Clayton Heights Secondary, and Regent Christian Academy. In addition to having an established schooling system, the town also supports a vast library which comes under the Fraser Valley Regional Library (FVRL) Network. The library is filled with books across a wide variety of genres as well as authors. It also supports educational publications, national magazines and newspapers. There are monthly events held as well which can be attended by citizens across all age groups.
Some of the events hosted by the community which attracts individuals from across the globe include the Tour De White Rock hosted every July which is a bicycle road race that is attended by more than 150 local and international riders alike. Another wonderful event is the Spirit of the Sea Festival that is held on the first weekend of August at the White Rock Beach. The festival includes fireworks, parades, musical performances, and sandcastle making competitions as well as volleyball matches and barbeque. Some other local events include competitions, festival related fairs and so on.
In terms of local transportation, the city is well connected via TransLink that operates all the main bus routes. You can drive to nearby cities and towns through the Highway 99 which is a freeway and even connects to the U.S Interstate 5 via the Douglas border crossing.
Let's take a closer look at Morgan Creek, one of the sub-areas of South Surrey White Rock. It is a quaint town which is filled with warm and welcoming residents. The town is extremely helpful and will lend you a hand in times of need. These are the kind of neighbours who remain as your friends for a lifetime.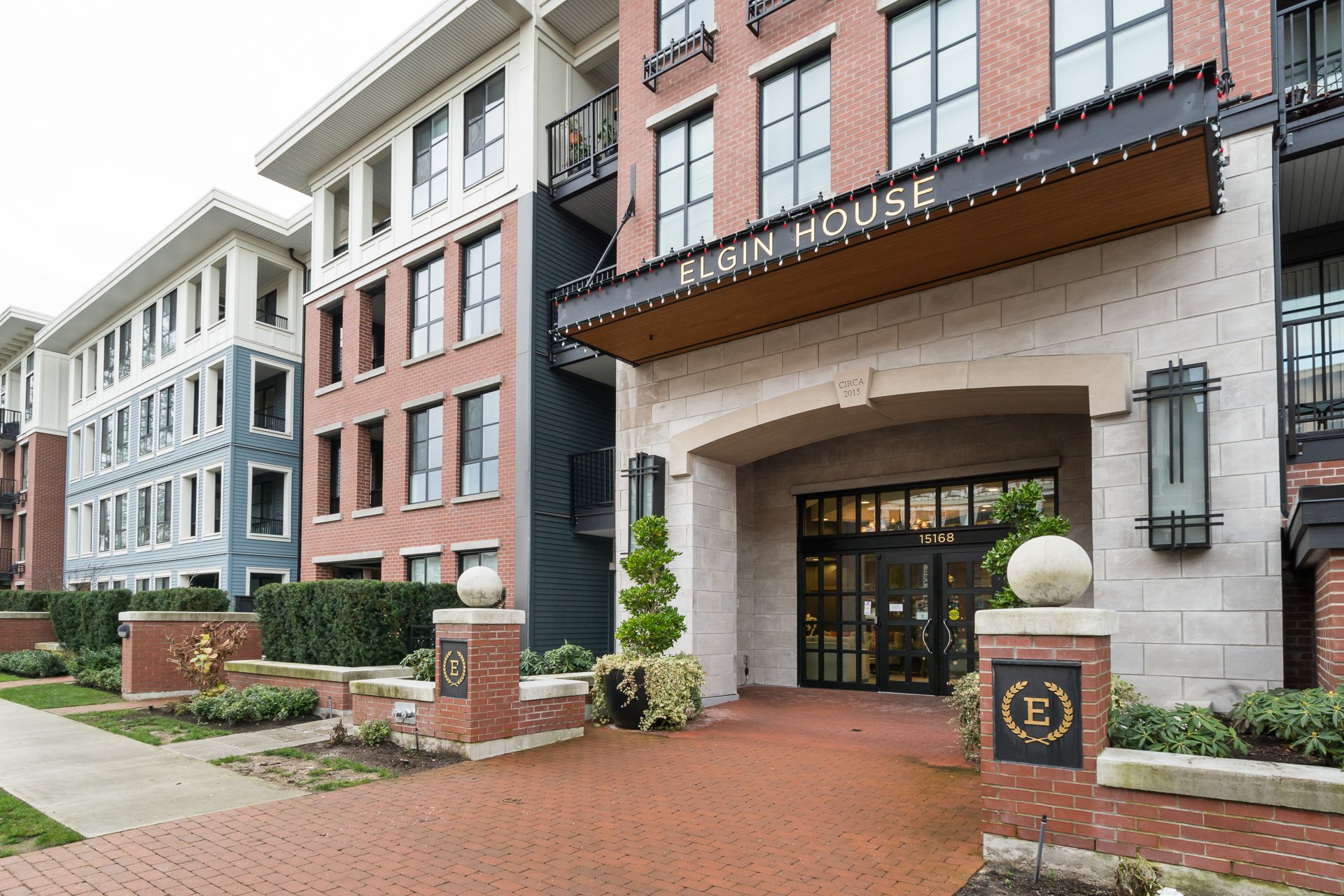 The Elgin House, in Morgan Creek is one of those properties that you just don't want to let the chance of passing you by. The property is built in a modern yet contemporary style fitted with new-age technology that includes high-end amenities and built-in facilities. The home is a 2 bedroom and 2 bath unit. The kitchen includes stainless steel appliances, imported quartz counter tops and well-crafted utilities. The entire house as a laminate flooring which has only been recently installed.
The property equals a total liveable area of 872 square feet, perfect for any family or couple to move in or rent out. The home has a very classy and elegant feel to it. You can just imagine spending a quite evening with your family in the living room or hosting business meetings.
The homeowner has ensured to add touches and details that will take your breath away. The property faces to the north, away from the highway which results in decreased noise and air pollution. The property is only located at a stone's throw distance from the Rowing Club which is a great plus. You can not only enjoy your summers in the outdoor pool or workout in the fitness centre but also host parties that will become the talk of the town.
This property is ideal for those who are looking for a home which is not only near Vancouver but is far away from the musings of city life and its chaos. It is ideal for those who want to retire or just invest for the future. This home in the city near the sea could be just the house you are moving into.
Want to have a chat about the property or about your buying or selling needs?
Book an appointment today with Mr. Hani Faraj and be relieved of any stress.