A Balanced Market in B.C. Before The End of Year
Posted by Hani Faraj on Saturday, August 26, 2017 at 7:25 PM
By Hani Faraj / August 26, 2017
Comment
Home prices in British Columbia continued to see an upward rise in the month of July, 2017, driven by the province's good economic performance, growth in residents and the scarcity of housing in general.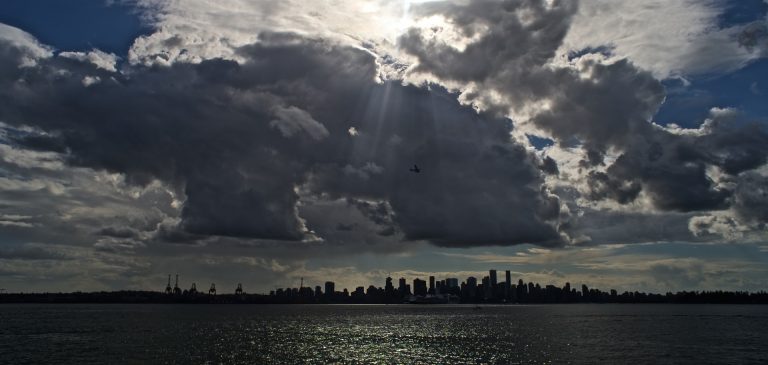 Even though the number of homes sold across Vancouver were down in the current year July when compared to July 2016, the market seems to be positive as per the report released on August 14 by the British Columbia Real Estate Association (BCREA)
The general high-growth upward trend for B.C. changed a little over a year ago, when The Foreign Buyers Tax was passed by B.C. government in the Bill 28, the Miscellaneous Statutes (Housing Priority Initiatives) Amendment Act, 2016. Bill 28 announce and further the immediate implementation, caused for an uproar in the real estate market in B.C. and eventually caused a downward spiral for the entire province from which B.C. is still trying to recover.
The tax, which was a reaction to pander to the notion of the general public that the foreign investment in the housing market had to be reduced as it was seen as a major contributor to the rapid rise in home prices.
As per Bill 28, The Foreign Buyers Tax by British Columbia, or B.C. 'foreign buyers tax' a 15% tax is to be added to Property Transfer when property is purchased in Metro Vancouver by a purchaser who is an alien, i.e. - not a Canadian citizen, or a or permanent resident.
In one year a lot has happened surrounding the Bill 28, for one, the BC premiere Christy Clark has resigned recently, Montreal has surpassed Vancouver as a destination for Chinese investment but Greater Vancouver's home prices are shooting upwards again, according to the Canadian Real Estate Association (CREA).
However, by April of 2017, the B.C. market was already in a rebound, with most regions seeing double digit growth, month over month, the rebound was quicker than anticipated and showed how strong the demand for housing in B.C. really is.
As per the report released on August 14 by BCREA, there is a total of 3012 homes which changed hands in the month across the province, which compared to last year is a negative growth of 8.8%.
However, the prices have increased, over the last year with an average growth of 2.2% YoY (year over year) with prices increasing across all regions of the province in the month of July. Jumps were seen on Vancouver Island, where prices grew by 18% as compared to last year, reaching an average price of $452353. In places like Victoria, South Okanagan and Kamloops the average price increase was of about 11%, 9.5% and 8.1% year over year, respectively. Victoria though also displayed strong signs of a seller's market with a sales-to-active ratio of 53.2%.
Greater Vancouver continued to see homes price increase in July, with a moderate 2.2% YoY growth.
"Strong economic growth, an expanding population base and a lack of supply continue to drive B.C. home sales and prices this summer. However, home sales have edged back 4% since May, with active listings beginning to bounce back from a 20-year low." said BCREA's chief economist, Cameron Muir.
Cameron Muir also mentioned that "If these trends continue, it may signal that more balanced market conditions could emerge before the end of the year."
In July, The Kootenays saw the biggest annual gain in terms of percentage in home unit sales across B.C. boards, with a 28.6% YoY increase, totalling to 342 units compared to 266 last year.
"Some of that is a bit of catch up as the Kootenays didn't see the same kind of increases that the rest of the province, at least the southern half of the province, experienced last year and it certainly has created conditions in which prices are once again marching higher," says Cameron Muir.
Chilliwack, however, was on top of the list for the biggest annual gain in terms of percentage as far as home prices go, with an average price tag of $474222, which is an 18.6% increase since July 2016.
"Overall, markets in Chilliwack remain extremely tight, very little homes are available for sale which causes multiple offers. And that's why you see these rapidly rising prices," said Cameron Muir.
The year-to-date, provincial residential sales fell 17% to 64107 units in July compared to the same period in 2016. Meanwhile, the year-to-date average price of a home was $710921, which is a 2.8% from July 2017.
B.C., as a province, however, saw the numbers decline with the number of units sold falling to 6.3% YoY, with a total of just 9275 units sold in the month.
Repeat home sales jumped by 7.8% in July & 8.56% YoY across Metro Vancouver, according to Teranet's House Price Index.
The Teranet's House Price Index examines price changes for repeat sales of single-family homes.
The year over year growth was below the national average positive increase of 14.17%.
The increase Canada-wide was driven by growth in Toronto, but Teranet's House Price Index pointed out that city's growth is slowing as prices for non-condo properties are falling.
Teranet's figures are always different from those published in reports by the BCREA mainly because Teranet only measures repeat sales of single-family homes.