6 Important Reasons Why You Should Use a REALTOR®
Posted by Hani Faraj on Thursday, September 24, 2015 at 8:32 PM
By Hani Faraj / September 24, 2015
Comment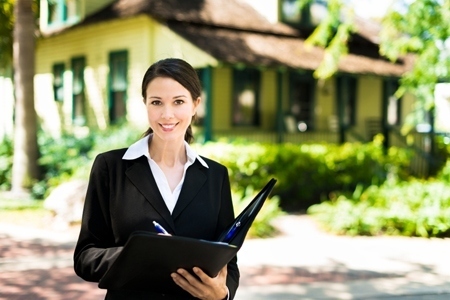 To most people, buying a home is one of the biggest financial decisions that they could make. It involves proper and systematic methods to make every hard earned penny worth it for their new home.
Before we go enumerating reasons why you use a REALTOR®, do you know that real estate agent and REALTOR® can't be used interchangeably? A REALTOR® is an agent who is a member and has registered certification mark with The Canadian Real Estate Association (CREA). They are guided by a strict Code of Ethics, also known as the REALTOR® Code, by National Association of Realtors® (NAR). It means a REALTOR® can guarantee professional conduct and quality service, also they have access to Board MLS® Systems which facilitate the cooperate sale of properties to benefit consumers.
Therefore, not all local real estate agents are REALTORS®, but all REALTORS® are local real estate agents.
Important Reasons to Use a REALTOR®
Because you are entrusting your precious possession, either your property if you are a seller or your hard earned dollars if you are a buyer, REALTORS® take this responsibility very seriously.
According to 2014 Profile of Home Buyers and Sellers's Report, local real estate agents were viewed as a useful information source by 98 per cent of buyers who used an agent while searching for a home and about 88% of first time home buyers purchase their home by hiring real estate agent or broker (2013 Profile of Home Buyers and Sellers Report).
So, here are some reasons why use a REALTOR®:
Responsibility.
A REALTOR® has a legal duty to act solely in another party's interests, which is you. They are committed and contractually bound to do everything and to look out for your best financial interests, guided with strict NAR's Code of Ethics. This is legally known as "Fiduciary" responsibility. REALTORS® are professional and experienced in helping out sellers' investment to be protected and buyers to build theirs.
Read Also: What does a Realtor Do ?
Regulations.
Real estate regulations is complex and ever-changing hence, a REALTOR® is trained professionally and continuously. They keep pace with time by continued education courses to upgrade their knowledge and skills to provide up-to-date advice to consumers. You are assured that a REALTOR® is knowledgeable in regulations, laws, contracts and practices on a broad range of real estate related issues.
Information.
Beyond the property's dimensions and finding the right home, a REALTOR® can offer great resources. From linking things between all real estate and the novice, they are also considered an all-in-one independent contractor. They know the best contractors and can refer them easily to new homeowners and potential sellers. Apart from giving you information about piping and FRT plywood, they can tell you important details about the home which is beyond aesthetic reasons.
Pricing.
One of the REALTOR®'s most important roles is as the unbiased voice of reason. The REALTOR® is the objective set of eyes in the transaction. They know the local market, have access to the freshest sale data, and can price your house in line with the market to maximize your earnings. REALTORS® help a buyer save money and help a seller to make the most money. In 2012, sellers using an agent got $40,100 more: The median sale price for the 88 percent of sellers who worked with an agent was $215,000, versus a median sale price of $174,900 for the 9 percent of sellers who didn't use an agent.
Contracts.
Negotiating is a tricky business. A real estate contract usually comprises 50 pages which is quite long to read, addendums and riders aside. Someone to help you to craft an attractive offer and navigate these complex documents that makes sense for you is a vital role of a REALTOR®. Also, bear in mind that a REALTOR® is your advocate that has an unbiased voice of reason to a very subjective situation, especially in a negotiation.
Doing Business.
Because a licensed professional Realtor is bounded to act accordingly and legally by a strict Code of Ethics. You are dealing with a professional, ethical businessperson which means there are more repercussions if they do not act rightfully for a client's best interest.