5 Tips Buying and Selling a House at the Same Time
Posted by Hani Faraj on Wednesday, September 30, 2015 at 12:41 PM
By Hani Faraj / September 30, 2015
Comment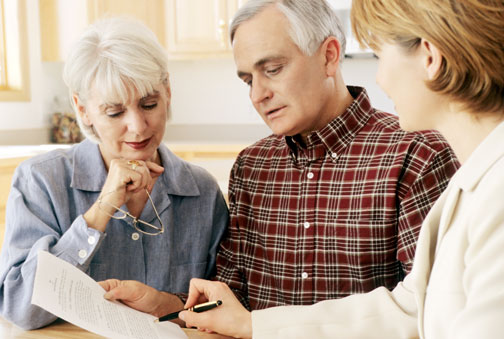 Buying and Selling a house is quite stressful especially for new home buyers & Home sellers. But then when you are downsizing or needing a bigger place, it is given that you have to sell your home and buy a new house at same time. The process would be easy. Get a new house, move, unpack, and when everything has been settled you'll sell your home. Easy breezy. That is easy – but unrealistic. Unless you have a place to stay or extra dollars to spend for two mortgages; or if the bank will allow you to do that.
If you're forced to buying and selling a house at the same time, here are some tips to consider that would help you along the way.
Assess the Market.
Before venturing into any business or making a decision, especially with your hard earned money, you have to know the standing of housing market in your area. Look for different options that would suit your need and serves as a fall back in case you'll face trouble or if your purchase falls apart.
Assessing the market will give you more insight on how much you will price your home and how much is acceptable for a new house. It will also give you an idea of how long homes to stay on the market so you can anticipate the market based on facts.
2. Plan your timeline.
Are you going to buy first and then sell or sell and then buy? If you are going to buy first, chances are moving would be easier but it will definitely affect your debt to income ratio. If you are going to buy a new house and still haven't sold the old one, you have to shoulder two mortgages every month.
If you are going to sell your house first and then buy next, you have to plan where you're going to stay while waiting to purchase or close the deal with a seller of your new home. Whether you need to stay in a hotel or rent and store your things in rental storage, you have to shell out some cash before you can move in to your new place. Strategize your finances and have a plan and schedule when you're going to move.
3. Expect the unexpected.
No matter how carefully you have planned and written out your steps, remember you are not the only factor that will affect your plans. In every seller, there's a buyer and in every buyer there is a seller, not to mention the other variables that will affect your timeline. Anticipating and readying yourself of anything that will come your way will help you visualize and give you ample space to accommodate changes.
Check Also:
4. Prepare your Plan B.
Once you know how the numbers will play (or add up), you have to have a plan B. Know your financial options when things fall apart or you are faced with a wall. You need to talk to professionals who know the ins and outs of financial rules and regulations. Some opt to rent the house you just sold and make plans with the buyer like a month-to-month basis. Know your finances inside and out.
5. Control your emotions.
Don't let fear control you and force you to make errors in making decisions. Don't make purchases because of time constraints, or accept low baller offers. If you have done your own homework and laid out a plan, you won't let your emotions put you off guard or take actions outside of your plan. You may need to make quick decisions and pivots but don't let it hinder you from getting what you need.
Know that it will be stressful to do both, buying and selling a house at a same time, and no matter how much planning you have done, things might not go your way. But anticipating and knowing what you are facing will give you an upper hand when you need to make some tough calls.