11 things Buyers can do to win Offers in a Sellers Market
Posted by Hani Faraj on Sunday, February 14, 2016 at 8:33 PM
By Hani Faraj / February 14, 2016
Comment
Adaptation
"it is not the strongest of the species that survive, nor the most intelligent, but the one most responsive to change." Charles Darwin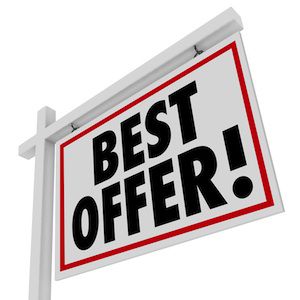 In December a lot of companies send advertisements to agents to wish them happy holidays, or send them marketing materials for the year ahead. I received a calendar with the above quote and little did I know how important it was going to be for me and my clients this upcoming year. I ask you to keep an open mind as you read ahead. We can't change what is taking place in our market, but what we can do is manage how we react to it.
Dear Vancouverites, I'm writing this blog to help all buyers and agents who are helping their buyers get ahead of this market. I want to help everyone win, if you need my help, just reach out. I know it's crazy out there. Homes are selling with multiple offers, no finance subjects, and often times no inspections and I'm sensing that everyone is getting frustrated if they can't find what they're looking for. It's easy to get frustrated and start blaming entire countries, agents, and the government, but I'm very much solutions focused, and I'm here to offer you solutions that I use and my team uses to win offers more often than most agents and buyers out there.
1. Get your financials in Order: I highly recommend you use a mortgage broker that doesn't work for a bank to get you fully pre-approved. What does that mean? Give them your financials, T4's, recent pay stub and letter of employment. Give them everything they need so they can fully evaluate your file and give you a full pre approval. So many buyers think they're approved just to find out that there is something in their credit report, or they have an outstanding bill somewhere and this hinders their chances of getting approved. Mortgage brokers don't cost you anything (unless you have damaged credit). Why did I say use a mortgage broker that doesn't work for the banks? Simply put, mortgage brokers who work for banks can only offer you rates and products that are offered by that bank. Non-bank brokers work and shop all the banks (70-90 different companies) for you, and are very much interested in your success. Recently we helped someone who said they could afford more, but the bank only approved them for $740,000. Our mortgage broker approved them for $950,000 with a lower rate. This helped them finally get the home they wanted. Yes, it's more money, but this property had a mortgage helper.
Once you're approved, ask your broker for a pre-approval letter, this could help you if you're competing in multiple offers.
2. Meet with a FULL TIME agent: Why is this important you ask? I recently received a call from a couple who were looking with an agent who was part time, he worked a second job, which is 100% understandable. This couple was frustrated that they were missing out on properties because this agent wasn't always available. Make sure you are working with someone who is 100% dedicated to this business and to YOU. Again, if this person is dedicated they will do everything I'm going to outline here to help you Win.
3. Look at the last 5 sales: Recently before making an offer, I pulled up the last 5 most comparable solds in the market and Added all of the values of the sold prices of the 5 homes and divided that number by the entire value of the listed values for example. If sold prices were (110k+120k+100k+130k+90k) =550k and let's say that listed prices were (100k+100k+100k+100k+100k)=500k. If you divide 550/500= 1.1
This means that homes in the area are selling for 10 percent above asking on average. I'll ensure that my offer is consistent with the other homes in that area. Of course, the client will make the final decision as to what they're comfortable paying but it's my job to ensure they're fully aware of what's taking place in that particular area.
4. Search for homes way below your budget: Now that you have been pre-approved for example for $600,000, and you know that homes are selling for 10% above asking. Can you guess what price range I'll have you look into? To avoid getting frustrated, look at condos or homes 10% below your max budget. This way you won't stretch your budget, you're prepared to be competitive, and you know the bank /broker will still approve you.
5. Pre-Inspections: If you found the property you love and you are 100% confidant you have a good shot if you have a clean offer, then order a pre inspection on the property. This means, you inspect the property upfront and if you see that the home/condo doesn't have any issues, then you can waive the inspection subject giving you a better position when making an offer with one less subject in it.
6. Pre-Appraisal: If your mortgage broker already fully qualified you and you know you qualify for 1.5 million for example, then the only thing that bank will contest is the value of the property. Order a pre-appraisal and see if the property will appraise with the lender. This way, you can possibly waive the financing subject if you feel that confidant about your application. Recently, we had an appraisal value a property at $900,000. The client wanted to offer $950,000, so they knew that they would have to come up with an extra $50,000 if they wanted to buy this home. Sure enough, their family helped them out buy this property and eventually they won the multi-offer bidding war.
7. Read strata docs/pds/title ahead of offer time: If you're buying a condo/townhomes read through the strata docs, and approve them. This way you can have 1 less subject to include in the contract. Have your agent call the management company if you have any questions. Don't let this slip, ensure there are no upcoming levies or assessments.
8. Have your agent look through expired listings: If you can't find what you're looking for, ask your agent to send you a list of homes that were on the market a few years ago and didn't sell. He or she can send them a piece of mail, call them, door knock them and ask them to if they are still interested in selling. They can tell them that they have ready, pre-qualified buyers who are interested in this area and if it's okay to show the home. It is very important to establish the price upfront and put it down in a 24 listing agreement. This way everyone is protected. Often times I will include in my letter to potential seller that if they'd feel better listing with their agent, then just have their agent call me as soon as the property is on the market. Again, so my buyers have the first opportunity to look at it.
9. Send letters: Have your agent send out letters to neighbourhoods you're interested in moving into. We send letters daily telling people we have qualified buyers wanting to buy in their area. I encourage sellers to get their agent or lawyer involved, and if my buyers aren't interested, we can always put their home on the market. We also encourage sellers to give our contact info to their listing agent if they decide to list with someone else, so we have an opportunity to view it first. This is very costly, but it works. If you have an agent who is dedicated, he/she will do what it takes to help you get the property you want.
10. Call the area you want to live in: Again, I've had so much success calling the area in which my buyers are thinking of moving into and asking if the owners are interested in selling as we have a qualified buyer. Ensure you are abiding by the do not call registry. I use a service which scrubs all the numbers and only gives me the numbers which are not on the registry.
11. If you have a home you're thinking of selling, put it on the market: A lot of agents are telling me that they're meeting people who want to sell their home but are waiting until they find a home they're interested in moving into. If I know 4 agents and all these agents have at least 2 people that have the same story, we have no idea how many people are in this boat. I suggest put your home on the market, when you receive an offer, counter the offer with a clause that says, "subject to the seller entering into a non-conditional purchase and sale agreement for another home by x date. ". This may not always work because people want to guarantee they've bought a home but if they love your home, they'll wait for you to buy a home. This way you know exactly how much is in your pocket before you go on to buy something else.
Feel free to call me if you have any questions. I am truly here to help.