1000 Beach Avenue, Yaletown, Vancouver
Posted by Hani Faraj on Wednesday, June 27, 2018 at 5:36 PM
By Hani Faraj / June 27, 2018
Comment
Whenever anybody thinks of their dream apartment, most people think about greenery, a peaceful and soothing ambiance to live and feel like their home is calling out to them in the form of nature. Also, one thing to keep in mind is the neighborhood.
One cannot deny that moving into Canada especially Vancouver is no less than a dream come true. Vancouver's Gastown, Strathcona, and Railtown neighborhoods, street art and murals are the status quotient when it comes to the landscape and lifestyle. In fact, there's such a concentration of unique works that four self-guided tours have been created to allow locals and visitors to explore this exciting, but often misunderstood scenario in general. Also, street art and murals are always changing with decades going by.

Yaletown, an integral part of Vancouver is one of the most happening places known for its old warehouse buildings which is also now home to numerous hip restaurants and cocktail lounges, many with buzzing outdoor terraces, as well as indie fashion, décor boutiques, was once the Western terminus for the Canadian Pacific Railway, but the area's more recent reinvention dates back to 1986 when the waterfront along the north of False Creek was host to many of the venues when Vancouver hosted the World's Fair. Since then that land, along with the warehouse district adjoining it have been transformed into one of the city's chicest neighborhoods, filled with residential loft spaces, sidewalk cafes, cool restaurants, unique shopping, and leafy parks. Sitting along the south side of the downtown Vancouver peninsula, Yaletown is bordered by Homer Street, Robson Street and False Creek.
Situated between the hip and happening culture of Yaletown is the marvelous thousand beach in the 1000 Beach Avenue, the False Creek neighborhood is surrounded by the rich culture of Canada facing the ocean just west of the Cambie Bridge; the 1000 Beach is an elevation that truly places you above the rest. It's a spectacular lifestyle built in 1991 by The Hulbert Group. Consisting of the iconic design and aesthetics, the 1000 Beach is a condo intricate that has 39 units over 10-levels, located on the north end of False Creek seawall. One among the many key features include an exclusive fraction of open spaces so you can enjoy plentiful fresh air while the first of its kind sun block safeguards your pad remains imperturbable even during the unforgiving summers.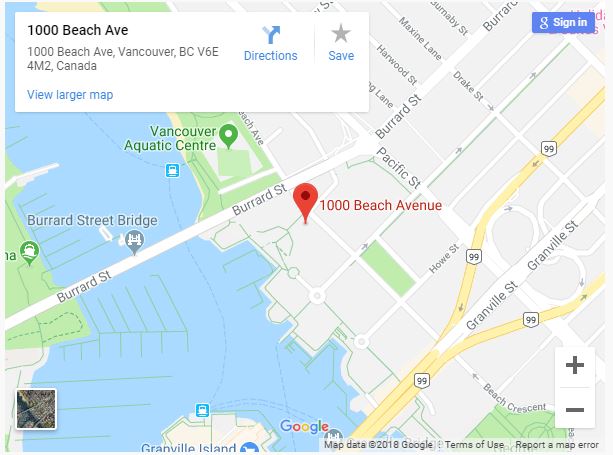 Located on beach avenue between the Burrard Street and Hornby Street. With floor base plans ranging from 789 to 2060 square feet and penthouses ranging from 2058, 2788 and 7000 sq feet. Apart from all this, its housing suits are divided into four corresponding plans. 1000 Beach, TOWER has 113 residential units in 26 levels, 990 Beach, TERRACES are a 39 spilt level two-storey or loft arrangement suits from 1126 sq feet to 1,610 sq feet, 1006, 1008, 1010, 1012 Beach- PHASE 1 consists of 75 residential suites ranging from 688 to 1920 sq feet with two echelons of penthouses of 2425 and 3306 sq feet and last and the most luxurious is the 988 Beach, VILLAS which are a seaside luxury urban houses on four stages from 3357 square feet to 3991 sq feet. It also delivers you with an impeccably constructed swimming pool with glass bottom surface.
Residing in this wonderful edifice has a lot of incentives. For illustration, the maintenance includes a caretaker, garbage cleaning, gas facilities, hot water, recreational amenities and administration. The 1000 Beach complex is situated at the sea wall, while the false creek north marina are a short water-taxi ride to Granville island market. It is very adjacent to the Pacific center and Robinson street shopping.
There are many schools and institutions too which mantle this grandeur such as Emily Carr institute, Rhodes Career college, Lord Roberts Annex Elementary School, Elsie Roy Elementary School and many more significant academies. Not to forget, there are so many more theatres, museums, libraries in the area too.
The waterfront parks are a big attraction in Yaletown. The city's seawall runs right along the water, connecting two of the biggest green spaces: David Lam Park and George Wainborn Park. Walk, jog, bike or inline skate along the Seawall and you'll find plenty of locals doing the same and enjoying the excellent public art sprinkled along the waterfront. The neighborhood's historical roots are also evident in the form of Engine 374, pulled the first transcontinental passenger train into the city in 1887, on display at the Roundhouse Community Centre.

The old redbrick warehouses built include the exterior platforms allow the easy loading of textiles onto trains to be sent back east. Those same platforms are now re-purposed as sunny, urban patios for the perfect brunch, afternoon drinks and summertime dinners. Yaletown is a great place for a celebratory seafood dinner, a hassle-free bistro meal, or a family-friendly feast; there are lots of dining options making it easy to stroll the area first before choosing a restaurant. Just make sure you allow some time to explore the area's cocktail scene and nightlife afterward—with luxe lounges, lively neighborhood pubs and dance floor-filling clubs, this is an excellent place to spend the evening.
Yaletown offers noteworthy local shopping choices, and even window shoppers will love the cool boutiques, friendly service and unique items that the mostly locally-owned stores offer. From fashion to designer homewares, the stores in this neighborhood are quirky, stylish and a lot of fun – think designer dog clothing, modern bathtubs, and historic hats.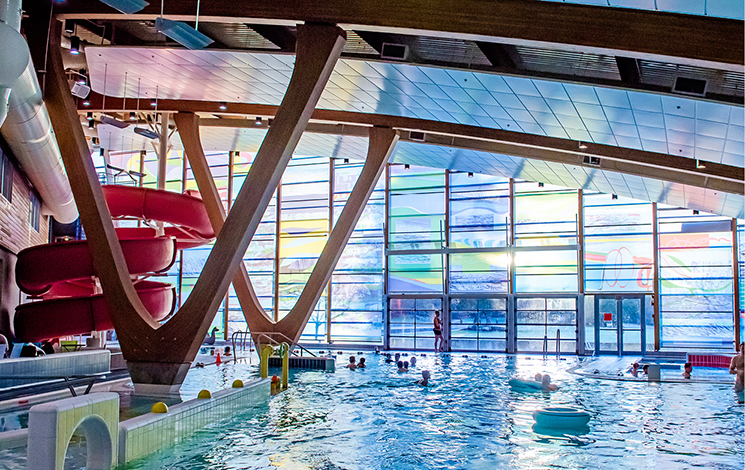 The main eye catcher of this area is The West Vancouver Aquatic Centre is an award-winning facility, characterized by lots of natural lighting and is joined to the West Vancouver Community Centre by a beautiful glass atrium. They offer a leisure pool (with ramped access), 60m waterslide, 10 spray and bubble water features including the lazy river and water curtain, 6 lane lap pool with a swimming and diving tank, an adult hot tub and family hot tub with ramped access. Special features include ozone and chlorine purified pools for minimum chlorine odour or swimmer discomfort, European style dry sauna and steam room, outdoor patio area, family change facilities with swim suit spinners, wheelchair accessible showers including lifts and change tables, and a 7000 sq. ft Health and Conditioning Centre. Something for everyone!
Keeping all this mind, at 1000 Beach, you will fall in love with the open expanse from your terrace gardens accentuating the ever-breathtaking view of both dawn and dusk apart from the serene water bodies reflecting the calmness of the sky. It's more than recreation – It's more like reclaiming your life.
Building Address: 1000 Beach Avenue, Vancouver, BC V6E 4M2
Concierge: 604-684-1495
Strata Company: Associa British Columbia 604-591-6060
Developer: Kerkoff Construction Ltd 604-824-4122
Architect: Hulbert Group International, Inc 604-926-7511
Want to have a chat about the property or about your buying or selling needs?
Book an appointment today with Mr. Hani Faraj and be relieved of any stress.