10 Essential Moving supplies for DIY Movers
Posted by Hani Faraj on Wednesday, September 30, 2015 at 8:51 PM
By Hani Faraj / September 30, 2015
Comment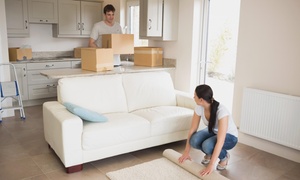 So you've found a new place! It is possible to move without help of a moving supplies company and Do-It-Yourself movers save cost of moving by 1/3 to ½ of the cost if compared with those who hire a moving company.
If you want to move into your new place and have some cash to spend, you can hire someone to do the packing for you. If not, then here are some things you should prepare before packing up.
1. Boxes
The most essential supply you should have. Invest on heavy duty boxes that will be able to hold your household items. There are special boxes for artwork and mirrors. For your wardrobe, there are boxes that have hanging racks.
2. Packing tape
When you have boxes, of course you need tape. You may need the durable, heavy ones to do the job. There is cheap packing tape but it will double your effort and cost. What comes with the price is the quality. Heavy duty packing tape is a bit pricey but it will hold your items and secure your boxes.
3. Moving blankets
When moving, it is important to protect the furniture from scratches or if you are going to use your own truck or car, this is to avoid damaging your own vehicle. There are blue blankets used for moving or you can go to a thrift shop to get enough blankets because you need them when stacking some boxes on top of your furniture or tape/tie some rope to keep the household items from moving while on the road.
Check Also: how to prepare for an open house
4. Stretch plastic wrap
Stretchable plastic wrap works wonders. It seals itself and keep your cabinet doors from flinging openly when wrapped around. It is durable and won't tear up easily, just make sure to wrap your things snugly so the plastic wrap stick to itself.
5. Bubble wrap
We all know that a bubble wrap is essential when packing up and stacking some fragile things. You can even de-stress yourself when you unpack. Ah! The joys bubble wrap brings.
6. Packing paper
Basic rule in packing things in a box is that nothing should move inside. Packing paper is good for stuffing boxes to avoid things wiggling inside. You can also use packing papers to wrap the dishes instead of using newspapers. Newspapers leave stains and smell on your household items and you might need to wash the plates before you use them.
Check also: calculate home value
7. Paper towels
Paper towels are useful for spills and clean-up, but also a good packing tool. You can use them instead of packing paper if you run out of them. Put paper towels between dishes to avoid friction.
8. Carpet protection
This is what DIY movers mostly forget to have when moving. The carpet protection film is different from stretchable plastic wrapper, it grips onto carpet's surface and keeps it protected from stain and keep all dirt in and contaminates out. Carpet protection film usually lasts for 30-45 days and some up to 60 days.
9. Sliders & Dolly
It's great to sometimes sweat it out and flex some muscles but you don't need to break your back when moving your furniture. Sliders and dollies are perfect helpers to do heavy tasks easier. Take note that there are specific sliders for carpet and hard surfaces, so plan well before getting some.
10. Utility knives
From cutting up and opening some boxes to doing a quick turn of screws, utility knives are essential to have. Get some colorful bright ones to make it easier to spot them when you leave it in the middle of organized chaos.
There are some other things that could help you make it easier to move but for now these are the must-haves to move like a pro – and don't forget some donuts for you and your crew.
What are your favorite DIY moving supplies? Share them below.