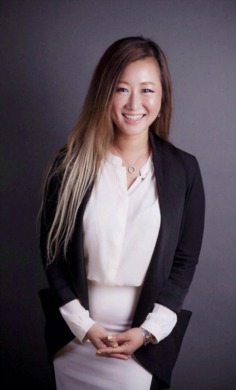 Rosy Yang is the newest member of BCHouseFinders Team. Rosy was born in South Korea but knew from a young age that she would always be exploring new worlds. This passion for unique experiences first expressed itself in her University studies of Russian history and literature.
After finishing her education she left home to explore the world, eventually landing in Canada to begin a 10 year career in the service industry where she learned how to develop her people skills to help serve the needs of her customers.
Rosy's love of helping people and great listening skills have made her successful in her previous career and she is now bringing that spirit to her new clients in real estate. Her current goal is to be a trustworthy, loyal, professional and knowledgeable real estate agent who can be counted on in every deal. You will find Rosy's grace, charm and professionalism will enhance every aspect of your quest to find your dream home.
Testimonials
Rosy is completely awesome realtor who helped us buy our townhouse in surrey within our budget. Being a first time buyers we didnt know many things, Rosy is super understandable, patiently explained all the details. Extremely responsive, fast and trustworthy in all queries we have asked and sharing necessary documents.

Thoroughly enjoyed the journey of finding our dream home. Rosy is the 100% perfect agent with real estate knowledge, passionate about her work and humourous if you are looking to buy your dream place. She would never force you to buy, and always goes above and beyond in our expectations.

We HIGHLY RECOMMEND Rosy for her work and Wishing her the best!
Divya Pai, Surrey (Buyer)
Rosy went the extra mile for us, she was never more than a quick text message away and throughout the whole process she was always checking in with us to see what we needed and making sure we knew everything that was going on. From drawing up two different offers for us(one late at night) to getting in touch with our pre-sale developer when no one could, Rosy was an all-star. We'll be contacting her as soon as we're ready to buy our next property or sell our first one!
Alicia and Alessio from Vancouver (Buyer)
Rosy Yang helped us find the place we really wanted. She is doing excellent in her profession and most important is that she understand and valued the needs and expectations we had.

We are very satisfied with her approach.

Rosy Yang and Vancouver house finders team would always be our preference in our property matters.
Jagdeep and Karamjeet (Buyer)
She is very friendly and I'm very happy that I have her as a realtor she did a good for me.
Monet Labuguen 4206 venables street Burnaby BC (Buyer)
We started from Aug. 2017 to find a condo by internet surfing. Beside one ad., I saw Rosy's information to contact, and I sent an email for more information. Rosy's first contact was included by an invitation for a meeting also. Her presentation for home buying/selling market in Vancouver was very useful.

With a good understanding of our situations and needs, she accompanied us in any steps with clear, honest and professional opinions.

Finally we bought our condo by mid of September. We think we were lucky to find Rosy Yang. She is reliable, responsible, professional and very intelligent also.

Thank you Rosy!
Farhad, Vancouver (Buyer)
More Testimonials