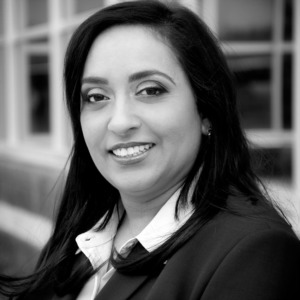 Discover the perfect place to call home and easily sell your house to start a new adventure with the help of your friendly neighbourhood real estate agent!
My name is Neelima Sharma and I work with TRG - The Residential Group Realty, Vancouver House Finders Team. I love to meet new people and be involved with my community. Real estate work allows me to do both while also taking care of my two daughters.
I graduated with a Master's of Science and worked in a leadership position as a sales manager at Staples Business Depot for three years before becoming a real estate agent. I worked as a realtor in Alberta, Canada for four years before moving to the Vancouver area. Now, I live in Surrey, BC and am actively working toward becoming the leading real estate agent in Vancouver!
Honesty and integrity are essential to my business and it is always my goal for clients to become friends. As a bilingual realtor, I am fluent in English, Hindi, and Punjabi to serve you in the most familiar language. I work full time and take the utmost pride in my work to deliver outstanding service for every client.
At this time, I have several interested buyers who are looking for homes in multiple neighborhoods. Will you be next?
Testimonials
Neelima Sharma, our agent, was fully knowledgeable, always very patient with both my wife and me, and just a delight to work with through the entire purchasing process. As a former prof (now retired), I would give her a grade of A+.
Bill Notz (Buyer), White Rock
Neelima helped us finding our first home There was so many thing we didn't know. Neelima was very patient with us. she was available all the time to show us places, and do necessary follow ups . Neelima was very genuine and answered all our questions honestly. It great experience working with her.
Robel Sereke (Buyer), Surrey
We recently bought our first home through a member of the team- Neelima Sharma!

She is a perfect real estate agent. She is fast in action and responses. She quickly arranged times to visit homes. She is patient, friendly and knowledgeable. As a first time homebuyers, we tend to ask a lot of questions. She shared her opinions and offered so many useful information.

We will be definitely be more than happy to recommend her to our friends!! :)
Riya Shah (Buyer)
*****
1 week ago



The user didn't write a review, and has left just a rating.
Ashton Mantle, Buyer
We had a very good experience in finding our dream home and the journey of finding was well managed by V house finders RE Team. Thank you.
Umesh Gupta (Buyer)