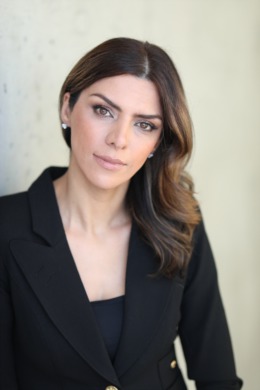 Neda Joy worked with executive management for Ryerson cross- Cultural department through university.
While there, She dove into business analyst, marketing& maintaining relationships.
When she completed her dual degree in MBA and global management, she decided to apply everything she had learned to real estate.
As wife , mom and  licensed realtor, she is passionate about helping her clients achieve their real estate goals.
Using her theoretical knowledge in combination with her vast experience in the industry to ensure her clients are happy!
In Fact she known for her extensive market knowledge and her unmatched devotion to clients, Neda's success is based almost exclusively on positive referrals. She earns the respect of her clients by working tirelessly on their behalf and by always offering them candid advice and blessed to work with amazing clients who become her friends and a strong part of her network.
Contact her for information if you are thinking of selling your home, buying an investment or you need sound advice in today's competitive Vancouver market.
Neda Joy MBA/Certified in Global Management with the Experience and Skilled to Make any Real Estate Transaction Go Effortless!
Neda is a licensed broker living in West Vancouver, British Columbia, Canada, with international clients and a fantastic real estate track record. Neda has been gathered clients worldwide to invest in the Canadian Market.
With degrees in Business and Management, She has served as counsel for various major companies and entities. Ginger personally handles every aspect of the marketing and sale of a property and prides herself on her clients' extraordinary work ethic and confidentiality. She has achieved many area record-breaking sales and achievement in Real estate and Trade.