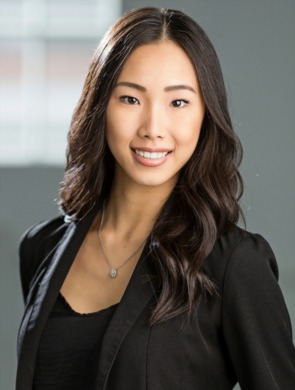 At an early age, Krizelle has had a big passion for real estate and is always eager to learn in this evolving market. Knowing neighbourhoods has been a tremendous asset. As someone who has lived in Vancouver at a young age, Krizelle has a deep understanding inside and out. She enjoys helping people find the home of their dreams in the best neighbourhood this city has to offer, at the best possible price.
With the background in interior design, Krizelle recognizes how to search for the right home that best suits a clients needs, giving a forward approach to modern real estate. Additional to that, she worked in the customer service industry, applying a unique way in building great service for her clients, turning it into life long friendships.
Working alongside some of Vancouver's top agents gave Krizelle the unique opportunity to learn from the best. Krizelle distinguishes the complexities involved in a real estate transaction. Her objective is to help you, educate you and show you a new level of service, with full loyalty, that will bring you to the best investment you will ever make.
Krizelle is committed to providing clients with the utmost expertise and support that they need. She offers top quality representation along with professionalism and strategic marketing skills while putting clients needs at the top of the list. She will provide an unparalleled opportunity to develop a keen insight into the realities, the opportunities and the challenges of helping clients meet their real estate goals. Knowledge is key to this evolving industry, and Krizelle will guide you every step of the way!
Testimonials
Krizelle Ling is such a reliable, friendly and knowledgable realtor. She is very approachable; whenever I had questions she was more than happy to answer and was always open. She was very transparent and I really trusted her recommendations. She has the best intentions for her clients and truly cared about my own needs. It was really important to me that she was very reliable in getting back to me and answering my calls. She puts lots of care into her work and really values the relationship with her clients. If I could summarize my interactions with Krizelle, she is thoughtful, caring and trustworthy. I would highly recommend her to anyone.
MI (Seller)
Krizelle is a positive, respectful, understanding and open minded realtor and friend who has provided tremendous support throughout the buying process. She is diligent and timely which is an important factor in making this journey smooth and easy. We really like how hard working she is, efficient, effective in responses and feedback and most of all, her passion and care in the realting industry and making our process comfortable and confident to purchase an apartment, especially in this market we live in!

I would highly recommend Krizelle to family friends and colleagues alike. She is easy to connect with, trustworthy and honest and makes every step of the buying process simple.
G.L; Anmore, BC (Buyer)
Excellent service. Very attentive to our needs. Always available to help us.
M. Olson Richmond. (Buyer)
Krizelle was very professional, helpful and pleasant to work with. Very satisfied with her help and service. Thanks again!
Cameron, Poco (Buyer)
Krizelle understood my criteria for the house and only sent me what was relevant to my request.
Krizelle went the extra mile to send me pictures of properties that I was interested in as sometimes the listing agent purposely hides certain details and buying something in BC from Ontario is not an easy task.
Initially I had another realtor sending me a few listings but he was not as prompt or helpful as Krizelle so I dropped him.
Mohammed Hafiz from Mississauga (Buyer)
More Testimonials