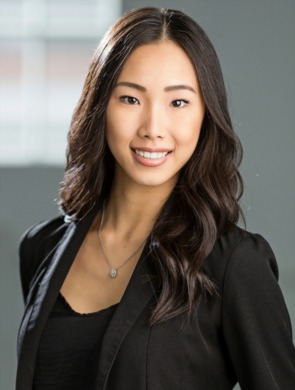 At an early age, Krizelle has had a big passion for real estate and is always eager to learn in this evolving market. Knowing neighbourhoods has been a tremendous asset. As someone who has lived in Vancouver at a young age, Krizelle has a deep understanding inside and out. She enjoys helping people find the home of their dreams in the best neighbourhood this city has to offer, at the best possible price.
With the background in interior design, Krizelle recognizes how to search for the right home that best suits a clients needs, giving a forward approach to modern real estate. Additional to that, she worked in the customer service industry, applying a unique way in building great service for her clients, turning it into life long friendships.
Working alongside some of Vancouver's top agents gave Krizelle the unique opportunity to learn from the best. Krizelle distinguishes the complexities involved in a real estate transaction. Her objective is to help you, educate you and show you a new level of service, with full loyalty, that will bring you to the best investment you will ever make.
Krizelle is committed to providing clients with the utmost expertise and support that they need. She offers top quality representation along with professionalism and strategic marketing skills while putting clients needs at the top of the list. She will provide an unparalleled opportunity to develop a keen insight into the realities, the opportunities and the challenges of helping clients meet their real estate goals. Knowledge is key to this evolving industry, and Krizelle will guide you every step of the way!
Testimonials
Krizelle and the Team at Vancouver House Finders are the best. Krizelle was very prompt in answering questions, helping us understand the agreements, making an offer and in negotiating the best price point for us. We are very very happy with Krizelle and the Vancouver House Finder Team and would highly recommend that someone looking for a home to engage their services.
Keith Young (Buyer)
If you're looking to buy a place and want to work with someone who's invested into your time and ensures your needs are met, I highly recommend seeing Krizelle Ling!

She wants the best for you and won't stop until you've reached it. I saw this from my own eyes as I just bought a beautiful 2bd condo in Brentwood, and it was a pleasure working with and will be using her for future purchases.
Kia Lighvani (Buyer)
I had the pleasure of working with Vancouver House Finders Real Estate Team particularly with the Realor Agent Krizelle Ling. Krizelle is very efficient, well mannered and took time to really address all my concerns. She is always on time, prompt with her email or text responses and makes every effort to ensure all my needs were met. The team's referral for a Mortgage Broker and Lawyer Office was excellent referrals as they were so efficient as well with paper work and time. I would highly recommend this team to any buyer or seller.
Myra Marasigan, Seller
Krizelle has been most helpful and prompt in helping me and my family in the purchase of our new home. Would recommend her to anyone looking for professional help.
Myat Win Saw, Richmond (Buyer)
Krizelle did a excellent job selling our apartment in New Westminster. We are still having trouble believing it. We would recommend her to others.
Miriam, Lloyd and Wendy (Sellers)
More Testimonials