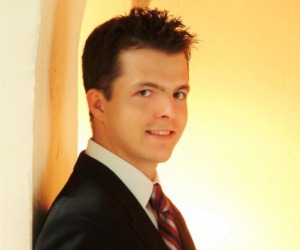 The Vancouver real estate scene is changing. It's a hyper-competitive market and you really need to be on top of your game to help your clients succeed. As one of the next generation Vancouver real estate professionals, James is one of few Realtor's who truly understands their role as an agent.
With a spirited, proactive approach, James's most powerful talent lies in knowing how to, attract and organize the right people needed to successfully complete the transaction. It is his ever-evolving knowledge of the real estate market coupled with the time he takes to fully understand every client's needs that allows him to competently direct the process from the client's first consultation to the successful sale of their home.
Today's market requires a pro-active approach to marketing properties by understanding and appreciating different cultures and business etiquette, constant communication with each buyer after a showing as well as updating the sellers throughout the process, with the ultimate goal being to help clients receive the greatest return on their investment in the least amount of time, with minimal inconvenience. James studied Business at UNBC and competed and won in the 2009 JDC West Commerce Games focusing on International Business.
Testimonials
Thanks James for finding me my dream home. Being a first time home buyer is never easy but u helped us at every step. Most of time Realtor pushes you to crack a deal, but James had never pushed us and always listened to us. Thanks to James and your team are awesome.
Kiran Brar Surrey (Buyer)
I had wonderful experience with James. He is very orientated to details and have been very professional with his work. He has been very patient with me when I have asked a lot of questions regarding real estate and properties and answered all of my questions with details that I needed. I strongly suggest James to anyone who are looking to buy the place. It has been a pleasure to work with James and I will definitely ask for help from James in the future.
Sangwoo (Buyer)
To James Kenneth, I'd like to thank you for a job well done in finding my new home for me and my family. Your team is very professional and competent. No matter what questions I had, you people got back to me immediately with the answers and confirmed by other members of your team. You were always easy to reach, and your expertise and knowledge was very much appreciated. I would highly recommend James Kenneth to anyone needing a Realtor!
Ganessin V. (Buyer)
My husband and I moved from Toronto to Vancouver recently. When we started our search on MLS for a property to buy, we thought we know how to buy our 2nd home without the help of an agent until we met James Kenneth. James is very professional and knowledgeable about the local market. He is also conscientious in doing thorough background research and provide us with pertinent information on all the potential properties that we are interested in. He then help us to carefully weigh the pros and cons before helping us to put in our offer for the property that we like. We find James to be very patient and cares more in helping us find a good property or home that we will love for years to come. We learn so much about the whole buying process from James and we highly recommend James to everyone who is looking to buy/sell their homes whether this is your 1st time or 10th time buying/selling.

Another great quality in James we would like to point out is his expertise and experience in writing out the offer contract that presents us in the best possible way in the eyes of the seller that help us to become the successful bidder in this competitive market. We just moved into our beautiful home this November. Thank you, James!
Carrie Anna, Richmond (Buyer)
We would highly recommend James Kenneth and Fred Trudeau! Not only were we able to ask more than we thought possible, but we were offered over our asking price, and had a backup offer as well. The level of professionalism from the initial meeting, to the staging, photography, and showings, was incredible. We were kept in the loop with each step and never felt that anything was beyond our control. James was also our buyer's agent on our new purchase and he definitely goes above & beyond to make sure everything goes smoothly. We were successful even though there were two other offers on the property. I was very happy with our experience and I will recommend James and Fred to friends and family in the future!
Lori J. - Guildford (Seller)
More Testimonials