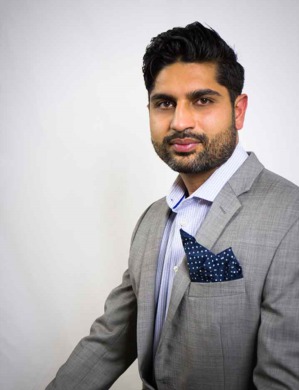 The Jack Of All Trades.
Talk about a "Jack of all trades", starting out as a meat cutter Harvey moved on to be a manager, to sales, to his final adventure as a REALTOR®. At just the age of 13, Harvey already had started to learn basic customer service skills at their family owned and operated business. At the age of 28 Harvey had opened up his own wholesale company and as a one man company took it from $0 to $800,000 in sales in just one year. Believing in building long-term relationships instead of sales has helped him strive in any professional field he has entered.
With his new journey as a REALTOR®, you the customer will realize right after the first meeting that he is there from start to finish with a commitment to provide the utmost respect and service to his clients. Harvey makes your buying or selling experience as comfortable as possible.
Get in touch today to begin your new adventure and be prepared to be amazed.
Testimonials
Was concerned about what I wanted and finding the right place for me at the right price.
Jordan Smith (Buyer)
Harvey, through his website, introduced us to an apartment that we eventually made an offer. Throughout the process, Harvey has proved himself as an excellent broker, friendly, patient and eager to please and be of service and to meet all our request.

We have not hesitation of having him again as our Agent should we in future be looking to buy any other house.

We would also have no hesitation recommending him to our relatives and friends.
Michael Chin (Buyer)
Harvey treats my funds as though they were his,meaning negotiated contracts with personal interest in obtaining best pricing for us in our purchase.We are now selling a property with Harvey, being our third deal with him,we continue to be extremely satisfied with his level of service.
Paul and Janine Levasseur, White Rock Bc (Buyer)
Can't say enough good things,we are extremely happy! Wouldn't use anyone else. Truly professional!
Paul and Janine Levasseur (Seller)
Harvey Bains was by far the best realtor I have dealt with to date. He was very proffesional and attentive to detail. I would definetly recommend Harvey to all my family and friends.
Bobi Bhangu, Kelowna (Buyer)
More Testimonials