Hani Faraj
REALTOR® & Team Leader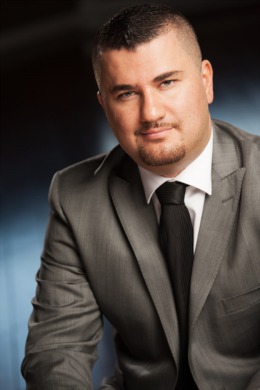 Always Looking After My Client's Best Interest.
Hani Faraj created Vancouver House Finders. He has over 6 years of real estate from lending experience, marketing, project & development marketing to real estate sales. Hani Faraj loves real estate with all its aspects. Hani lives with his family in Yaletown and works with one of the top offices in Vancouver.
The main reason for creating Vancouver House Finders is to establish a website where the consumer is in the driver seat. We want to give consumers of this generation all the tools they need to make an informed decision without any interference. We know that consumers today are very tech savvy and want to feel empowered by having all the tools that us, Realtors have; this is why we created this site. It doesn't mean that if a consumer has questions or need clarifications, we won't help.
We are here to help from the smallest details to the most intricate part of a real estate process. Consider us your Google of Vancouver Real Estate.
Awards & Designations
2018 Top 2% Real Estate Team
2017 Top 1% Real Estate Team
2016 Top 10% Real Estate Team
2015 Top 10% Real Estate Team
Master Club with Sutton West Coast Realty 2 years in a row
Testimonials
Hani was very understanding with our needs and made me feel that he truly cared about our Family, and helping us find a nice home for my Parents. He always returned my calls promptly and made himself available even late at night to answer my questions, and concerns. When I let him know I was interested in a property, he promptly arranged for a viewing.

Overall, Hani was instrumental in helping me to navigate this crazy market with bidding wars, so that I was able to find and purchase a place very quickly.

I was very impressed with the DocuSign tool which made business transactions very easy.
Lilah De La Cruz - South Surrey (Buyer)
I've had a not so good experience before when I bought for the first time my property, although we were of the same race, I thought I would be informed clearly of what to dos' and what to expect and what help she could give me. So when we decided to sell our property and buy a new one, I've had a talk with a realtor which was referred to me by a friend but kinda too scared to sell because there's a lot of issues I was thinking of during that time like the renovation, the downpayment more of financial problems to deal with, and if the realtor could help us get a good deal when offer comes in. Good thing my husband was able to talk to Bev and had a meeting with her and Hani, I thought they're just same realtors who's more of just getting the commission and after that you're all by yourself like what happened to me before. But thank God they are angels sent to us, they listened to all our concerns from start to finish, they set up the staging of our home without fees, gave our needs to pack up our things like boxes,bubble wraps and their help (which are NOT provided by other realtors!).

Then when we get to the financial problems like renos(if needed) mortgage broker and the downpayment, since they work as a team we didn't have a problem going through those stuff because their staff(thanks to Lev!) are ready to get all your needs done right there and then. That's why I am so grateful and fortunate to have met this team and will definitely recommend them whoever needs a superb teamwork !!! Special thanks ofcourse to Bev who didn't left us all through out from selling and buying a new one,sending us what to do list aftersales, you've been very patient and helpful, we appreciate it very much!!!Special thanks also to Hani for all your support and getting our concerns taken care of!!!
Hazel from Guildford Surrey (Buyer)
Hani was great to work with! Very professional & forthcoming! Get us up to date and posted on any progress.
Marisa, Surrey, BC (Seller)
Hani Faraj is a true professional in his field. He understands the real estate market and tries to get to know his clients and truly understand their needs and wishes. I would not hesitate to recommend him to anyone looking to sell their home.
John Wong Burnaby (Seller)
"Hani Faraj is an incredible realtor and a fabulous person. He was available whenever we needed him, had answers to all our questions, and never put a sale before our personal needs. He was honest throughout our entire search and kept our needs in mind every step of the way. He is not someone to wildly suggest something unrealistic and takes all the variables into consideration. His industry connections also make the entire process a breeze, as he has taken the time to find the top people in the field so you dont have to.

We had a lot of ups and downs regarding our financing, but Hani was patient and helpful the entire time. He never got discouraged and was a light in the darkness throughout the whole experience. After many trials and tribulations, we got things done and I know it wouldn't have happened without his positivity and vast knowledge. I was drawn to Hani's team through their real estate website. It made seeing our options and deciding on a home an absolute delight! All of the people I spoke with at all points were knowledgeable, friendly, and got the job done.

I cannot recommend Hani and his team highly enough. I felt respected at every point and always knew he had my best interest at heart; which is not something you see from many people in any form of sales. I am so pleased with my experience and look forward to many more as our real estate journey continues!"
Talisa C, New Westminster BC (Buyer)
More Testimonials