Frederick Trudeau
REALTOR®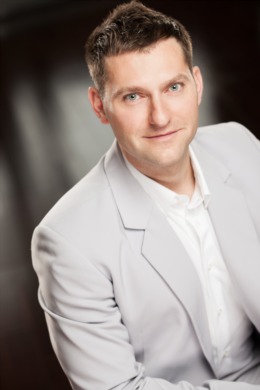 The secret of getting ahead is getting started.
Meet Fred Trudeau; husband, brother, son, friend, Realtor… Before Fred thought of making real estate his career he realized the potential and benefits of long-term investments in the housing market. This eureka moment turned his fears of a big financial commitment to a fulfilling career where he makes a profound and positive difference in many families' daily lives.
Committed to learning and understanding the process, Fred purchased his first property at 21 years old in Montreal, QC and his Second home at 26 years old in Vancouver, BC. Now Top 1% Team for 2017, Team leader and co-founder with Hani Faraj of BC HOUSE Finders and Vancouver House Finders Team, Fred and his team of knowledgeable experts realtors you can trust are ready to assist you.
Fred's competitive personality combined with his appetite for challenges inspired him to enroll and successfully graduate from one of the most respectable and prestigious aviation colleges in Canada and realize his dream of becoming a commercial Pilot.
Fred made this statement to elevate professionalism in real estate and to bring buyers and sellers one-step closer to receiving the care and support they deserve. With your satisfaction in mind, Fred's prerogative is to sell your home and help you find your ideal residence.
Care to share . . . . . . . I care to help!
Testimonials
Had numerous real estate transactions before. Never experienced such great service and attention to our personal needs. From now on, this is our realtor agency of first choice.
Alla Nikolaeva (Buyer)
"Selling my condo turned out to be quite the journey. Without Frederick Trudeau by my side guiding, listening, encouraging, and answering every question and concern that came to my mind, I don't know how I would have managed. The man even washed my dishes once when I forgot that I had an open house that day. It certainly wasn't his job, but he did it without complaint.
Frederick Trudeau was there every weekend without fail. He put in the time and recorded and followed up with every single person that visited and also informed me with a text after every open house. Over 150 people came to see my condo before it was sold. Frederick definitely put in the time.
As well, he brought in a house stager that transformed my condo into an immaculate showroom. Natalie was fantastic and this process certainly added value.
Frederick Trudeau doesn't tell you what to do, he provides relevant information about the local market and provides you with options. The choice is ultimately yours and Frederick will make recommendations but you are in control of your destiny.
I realize that if I wouldn't have been so greedy at the start trying to get as much as I thought I could have I would have ended up with about $50,000 more in the end, as I already knew the market was slowing down. I consider Frederick Trudeau as a friend now and highly recommend him. He earned every dollar."
Magus B, Vancouver (Seller)
"We would like to greatly recommend Frederick Trudeau as the most professionnel agent we encountered in the Vancouver area.
We are from Montreal and have been looking on and off to buy a condo in Vancouver for over a year. We spoke and met a few agents but no one took the time to really understand our needs. We met Frederick in February of this year, he understood exactly what we wanted and found a perfect place in heaven Vcr a little more then a month later.
We are extremely grateful for his business flair in finding us not only a great investment unit but for a beautiful place to live during our frequent business trip in Vancouver. »
Manon D"
Manon D - Vancouver Buyer
"Fred handled everything like the expert he is. I have full confidence in his abilities, value his professional customer service approach, and would have no hesitation in recommending him to my family and friends."
Michael G, Vancouver Buyer
"Frederick Trudeau is truly a gem. He took our very complicated situation and made it a breeze for both parties. I trusted him a million percent and that is why I decided to go with him for the sale of the condo, not that it was ever a question since our experience of buying that said condo was amazing. Frederick is approachable, understanding, available, truly genuine and on top of that goes way beyond what a regular realtor would do for his clients. He is not only my realtor for life, but he became a friend and family. That is how you feel when you deal with Frederick, part of a family. You not only know that he has your best interests at heart, you can feel it throughout the entire process. Even after the business is done, Frederick follows up with you just because he cares deeply. I would recommend and strongly advise Frederick to everyone in the world because he simply is the best of the very best. I rarely leave reviews, let alone long reviews like this but I did in the hope that people will see it and decide to choose Frederick Trudeau."
Catherine D, Port Moody (Seller)
More Testimonials