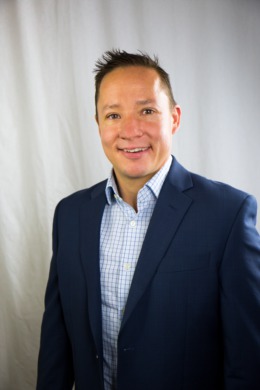 Carter Lozinski is a REALTOR®, property manager and investor who knows his city. Born and raised in Saskatoon, Sask. Carter studied Kinesiology at the University of Saskatchewan. After University, he made the move to B.C. and has never looked back. With the help of his dad he bought his first house in Saskatoon at the age of 25. Just after he got his house he moved to Vancouver, he got a job bartending at The Fairmont Waterfront. This is where his passion for Real Estate began.
He started by using the equity in his home in Saskatoon to buy his first apartment in New Westminster B.C. Next thing you know, he was flipping houses in two provinces. Over the years he has owned several rental properties, and today lives in a penthouse in Yaletown. After living here and working in the Real Estate industry for over 10 years now, he is confident that he can fulfill all of your Real Estate needs.
Carter loves the industry and is never planning on retiring.
Testimonials
I was randomly looking for a place. As soon as I liked one I sent an email asking for more info. A day later or so Carter Lozinski called me and asked about my plans, my expectations, my budget, my situation in general, etc. I explained to him on the phone that I had no idea about how to start a process of buying a home. Patiently, he explained everything to me in a very nice and detailed way. Right from that moment, I decided to stick with him no matter what.

During the whole process he was kind, understanding, informative and specially patient. He also helped me to find a mortgage broker, a home inspector and a lawyer! Great package!!!

I'd totally recommend Mr. Lozinski!
Debora Alkimin, Vancouver (Buyer)
Carter was a great help in finding our new home! Once we found the home that was right for us, he kept us apprised, and help us deal with the many details! Thank you Carter!!!
Marisa, in Surrey, BC (Buyer)
Well done Carter doing good job .I,m so happy with his performance to find my home.Great guy.
Thank you to find me a home.My dream come true.
Nino Ake. Burnaby BC. (Buyer)
I liked to have had Carter Lozinski as my realtor to find me a place ,I gave him a piece of paper with my wisher for my next place to leave , and found me one , he was patient and understanding of my needs , I would recommend him to my friends and family .
Thank you!
Mara Zaurrini Burnaby (Buyer)
Carter Lozinski helped us find a place in the area of town where we wanted to live and he did this in a timely fashion. We are happy with our purchase and we would recommend him!
Thomas Messent, Vancouver (Buyer)
More Testimonials